Design for Thermoforming Process
Just like our packaging sells your product, so too does Dordan rely on visual aids to sell our packaging.
Often times, an engineering drawing doesn't communicate shelf impact; and, cutting prototypes too much a commitment during the packaging development process. Consequently, Dordan offers a stepping stone between concept and prototype in the form of animated videos and photorealistic renderings. These models are 100% engineered to spec via package design software NX and designed to optimize the capabilites inherent in the thermoforming process.
Dordan's Design for Thermoforming Process relies on 55 years experience designing and thermoforming plastic products and packaging. At Dordan we believe thermoforming is a blend of art and engineering; it requires a wholistic approach to part and tool design, material selection, and machining technologies.
Dordan's Design for Thermoforming Process allows our clients to understand the form and function of the thermoform part prior to moving to prototype, expediting the decision making process and reducing risk.
Design for Thermoforming Models:
Animated videos: Get a 360 degree perspective of your packaging design with 3D videos from Dordan.

Photorealistic renderings: Understand part function and shelf impact with photorealistic renderings from Dordan.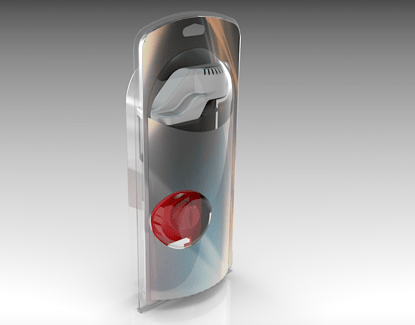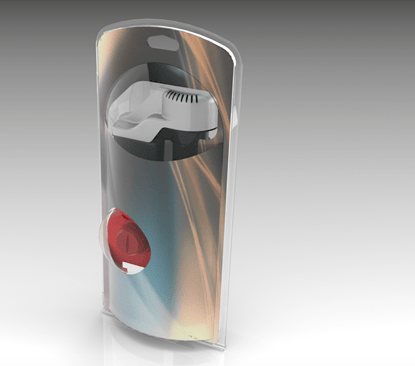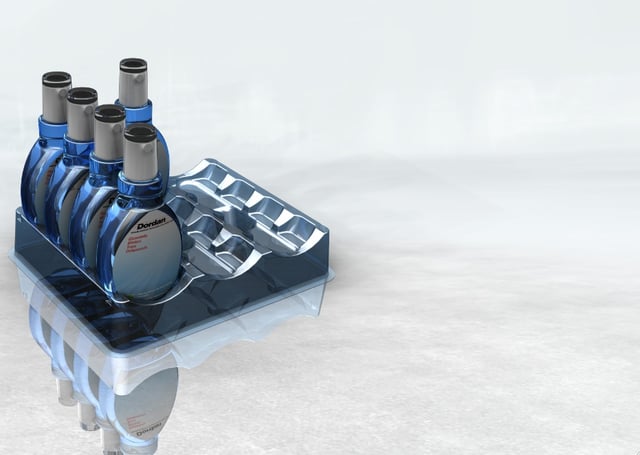 Above: Photorealistic renderings of thermoformed packaging