Dordan is Proud to Manufacture Packaging in America
Dordan has been designing and manufacturing thermoformed packaging in the Chicagoland area since its incorporation in 1962. We proudly support American manufacturing and employing American workers.
As a company, we share a pride for manufacturing quality thermoformed products and packaging in America. We are fortunate that our clients value great service, short lead times, and quality thermoforming as this allows us to stay competitive in our globalized economy. We are grateful for our employees, whose talents allow Dordan to continue to improve the products and services we offer our customers through our ISO 9001:2008 processes.
Dordan is a full-service, engineering-based designer and manufacturer of custom thermoformed packaging like clamshells, blisters, trays and components. All of our package design, tooling, thermoforming, and quality control servies are performed at Dordan's facility in Woodstock, IL. This total systems approach to package design and thermoforming allows for the production of quality products in short turn time at competitive pricing.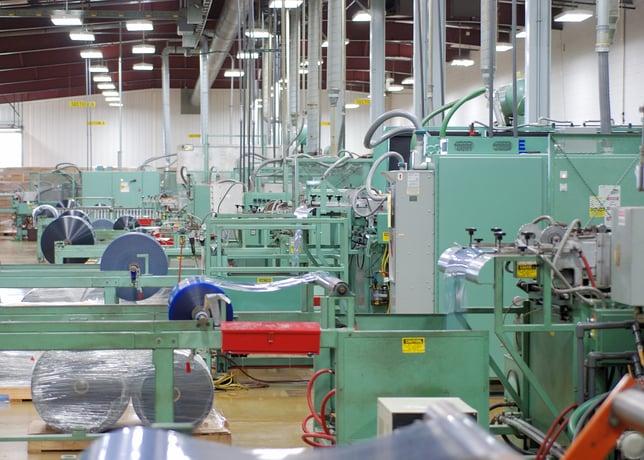 Above: Dordan Manufacturing