Medical Thermoforming
---
Dordan's 2019 fully-enclosed and complete hardwall construction ISO Class 8 Cleanroom manufacturers medical packaging solutions.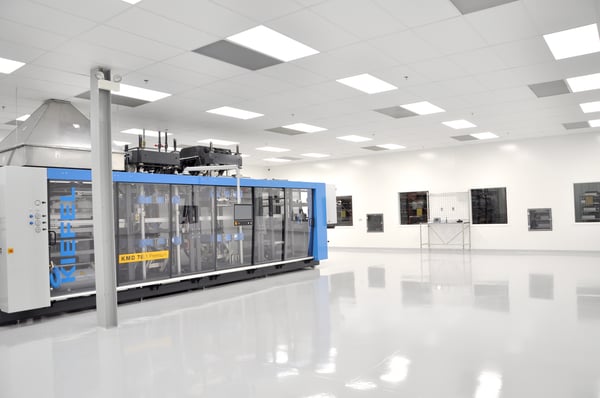 Dordan's cleanroom is fitted with 2019 Kiefel Speedformers equipped with best-in-class automated forming, cutting, and stripping stations. ISO 9001:2015 certified, Dordan is ISO 13485 pursuant, developing robust, standalone quality control procedures. With 60-years custom thermoforming, Dordan applies its thermoform design and manufacturing excellence to the production of high quality and highly-engineered thermoformed medical device packaging solutions.
Thermoformed Medical Device Packaging Solutions:
Thermoformed medical trays with Tyvek lidding for sterile medical devices and instruments protect and maintain device safety and cleanliness.

Thermoformed surgical kits offer procedural efficiencies and workflow consistency for medical practitioners.

Thermoformed medical clamshells protect and maintain the safety and cleanliness of medical instruments, devices, syringes, and injectionables.

Thermoformed medical dunnage trays offer medical device assembly, manufacturing, and distribution efficiencies.

Thermoformed medical components meet specific functional requirements for medical device assembly, manufacture, distribution, or use.