Medical Clamshell Packaging
---
Family-owned, cleanroom-certified clamshell manufacturer with 60-years experience.

Plastic clamshells lend themselves to packaging medical products because of their security, rigidity, durability, and efficiency. Medical clamshells protect, orient, and organize devices from fulfillment through opening by the end user.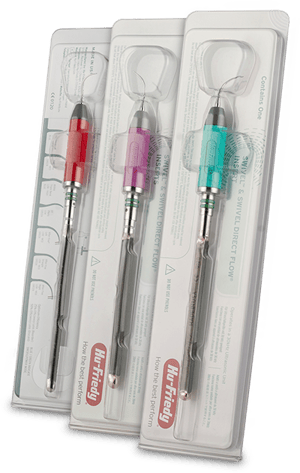 Medical Clamshell Benefits
---
Secure and protect medical devices with custom clamshell packaging from Dordan.
When placed inside of a Tyvek pouch and then sterilized, the clamshell becomes a sterile barrier unit. Formed channels into the clamshell product cavities allow for ETO penetration, sterilizing the device and internal surfaces of the clamshell.

Custom cavitation with press-fit features allows for a secure and intuitive orientation of the medical device in the packaging; and, finger access allows for ease of medical device removal.

Clamshells can accommodate multiple medical products in one container, simplifying the operational and procedural workflow.

Compact clamshell design reduces the space required for product storage at the hospital; clamshells can also be designed to stack.

Medical clamshells can be designed to have drop cavities, such that when the clamshell is opened, the products are 'dumped' into the sterile zone.
Medical Clamshell Designer & Manufacturer
---
In house design, tooling, & cleanroom thermoforming of custom medical clamshells.
Dordan is a fully-integrated and full service clamshell designer and manufacturer with in house design, tooling and cleanroom thermoforming. Having all design and manufaturing capabilities under one roof facilitates quick turnaround of competitively-priced, medical clamshell packaging.

Dordan's ISO Class 8 cleanroom for manufacturing medical clamshells monitors and minimizes the level of particulate and biological agents present in the production environment to ensure our customers' requirements for safety and quality are met.

Dordan utilizes automated optical inspection equipment to rapidly calculate the process capabilities of its medical clamshell production to establish a CPK off which continued manufacturing, and future runs, are monitored.

Dordan is ISO 9001:2015 certified for the design, manufacture, and distribution of thermoformed packaging. Dordan takes a risk-based approach to medical clamshell design and production, such that continuous process improvements are facilitated, saving time and money.