Frequently Asked Questions
---
What is plastics thermoforming?
Inline thin gauge plastics thermoforming is a conversion process where roll fed plastic sheet is heated to a pliable temperature, formed to a specific shape in a thermoform tool via vacuum, air, and pressure; then, die cut to create a rigid plastic container. The thermoformed parts are then stripped from the plastic web, stacked, checked for quality, and packed for shipment to the customer.
What is thermoformed packaging?
Plastic thermoformed packaging is thin gauge, rigid plastic products and containers like plastic clamshells, blisters, trays, and components.
What are the applications for thermoformed packaging?
What types of plastics do you thermoform?
100% post-consumer RPET (varying concentrations of post-consumer content available), post-industrial RPET, APET/PETE, PETG, RPETG, anti-stat/ESD materials, PVC, PS, ABS, PP, PE, HIPS, RHIPS, HDPE, RHDPE, LDPE, FDA certified materials, including medical grade, bio-based and compostable materials, freezer proof materials, flocked materials (custom color matching available), and color matched virgin and reprocessed materials.
What end markets does Dordan provide custom thermoformed packaging solutions to?
Dordan provides custom thermoformed packaging solutions to the medical, healthcare, automotive, retail, cosmetics, electronics, and industrial end markets.
Does Dordan provide food packaging?
Dordan offers direct food contact thermoformed packaging utilizing FDA-certified materials, and non-direct food contact thermoformed packaging.
Does Dordan have a cleanroom for medical thermoforming?
Dordan has a 2019 fully enclosed and complete hardwall construction ISO Class 8 Cleanroom for the production of medical device packaging. Equipped with 2019 Kiefel Speedformers utilizing best-in-class automated forming, cutting, and stripping stations, Dordan provides medical device trays, surgical kits, clamshells, blisters, and components.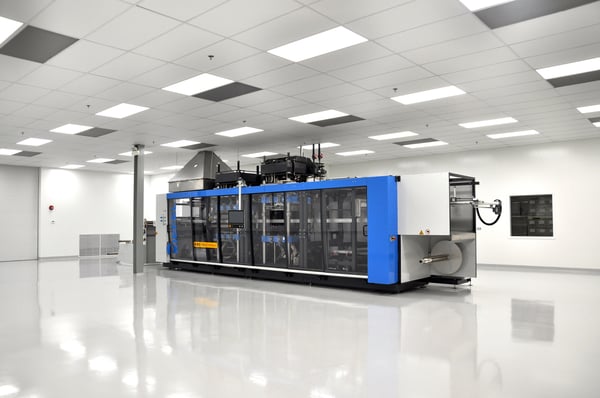 Where is Dordan located?
Dordan is located in Woodstock, IL. All thermoform design, tooling, plastics thermoforming, and medical thermoforming is done in house. This full service integration allows for the production of consistently high quality thermoformed products and packaging in quick turnaround at competitive pricing.
Does Dordan offer easy-open clamshell packaging?
Yes, Dordan offers easy-open clamshell packaging.
Does Dordan Manufacturing manage inventory?
Dordan offers vendor managed inventory.
Does Dordan design and machine its own thermoform tooling?
All plastic thermoforming tools, prototype and production, are NX CAM/CNC produced out of aircraft-quality aluminum in house. The same team of packaging engineers that develop the thermoform design also create the production tooling, allowing for more intelligent quality control as there are no software and machining translation errors between thermoform design and production.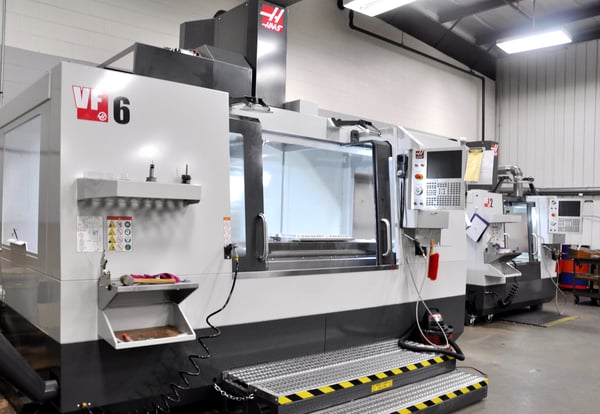 What type of thermoform packaging designs does Dordan offer?
Dordan develops Solid Model NX thermoform engineering drawings, photorealistic renderings, and prototypes. Dordan is proficient with importing/exporting a variety of engineering files and formats. Dordan's packaging engineers create custom thermoform designs from scratch, collaborate with customers to modify/enhance existing thermoform designs, and replicates thermoform designs.
What size is Dordan Manufacturing?
Dordan Manufacturing is a 50,000 square-foot facility equipped with: 12 plastics thermoforming machines; an ISO Class 8 Cleanroom equipped with 2019 Kiefel Speedformers for the production of medical device packaging; in house tooling with 4 VF Series CNC machining centers; and, warehousing for vendor managed inventory.
Does Dordan have a certified Quality Management System?
Dordan is ISO 9001:2015 certified for the design, manufacture, and distribution of custom thermoformed products and packaging. Dordan is ISO 13485 pursuant for the production of thermoformed medical device packaging.