Quality Control
---
Dordan is ISO 9001:2015 certified for the design, manufacture, and distribution of custom thermoformed product and packaging solutions.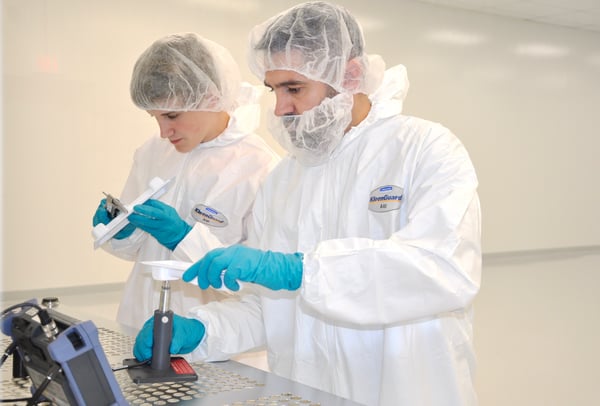 Dordan's quality policy is to ensure complete customer satisfaction through the delivery of defect-free products and services. Dordan shall strive to continually improve the quality and value of the products and services it provides to it's customers. Dordan is committed to continually improving the effectiveness of our quality management system, establishing and reviewing quality objectives for continuing suitability, and communicating the quality objections to the organization.
Quality Control Procedures
Standard Operating Procedure
Dordan's Standard Operating Procedure includes work instructions for every process that is implemented and executed for the design, manufacture, and distribution of thermoformed packaging.
Incoming plastic material inspection; material traceability; pre-production material verification; material handling; post-production material management; material inventory.
Equipment checklist i.e. stainless steel tables, static-bar, hairnets, etc. and equipment inspection
Job inspection record
Pre-production inspections i.e. first articles of approval
QC DWG with critical dimensions to be measured during routine QC inspections
Production check and in-process inspections are conducted according to established QC standards & values. Standard analytic tools are used to determine production part control. Inspections and measurements are recorded and filed. Measurement devices are calibrated on an annual basis.
Finished parts are removed from thermoformers via robotics; parts are inspected, sorted, and counted before being packed for shipment in custom configurations based on our customers' incoming shipping requirements.
Non Cleanroom Medical Standard Operating Procedure
First Article Validation Procedure
Process Validation Procedure (IQ/OQ/PQ)
For clients that require it, we offer an ISO 9001:2015 certified procedure for process validation, which is comprised of three stages:
Installation Qualification

Operational Qualification

Performance Qualification
Through these stages, the CPK is defined, measured, documented, and charted to verify that our process is producing parts that meet our customers expectations and requirements.