Thermoform Packaging Design
---
Full service thermoform design and manufacturing since 1962.
Dordan is a 60-year old designer and manufacture of custom thermoformed packaging solutions, like plastic clamshells, blisters, dunnage trays, medical trays, and surgical kits.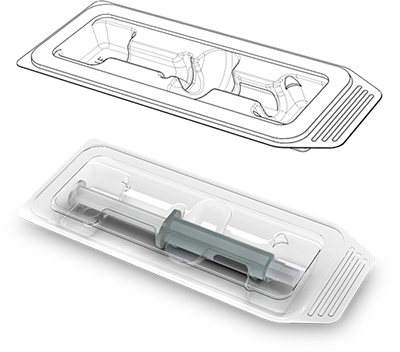 Engineering drawing of a syringe tray & photorealistic rendering
Dordan utilizes Solid Model NX for the development of its thermoform designs. Our design team is skilled with reverse engineering physical products and importing customer-provided model files. Dordan engineering also develops the NX CAM/CNC produced thermoform tooling, which allows for more intelligent quality control as there are no machining or software translation errors between design, tooling, and production. As both a thermoform designer and manufacturer, Dordan develops packaging for manufacturing with a fundamental understanding of the capabilities and limitations of thermoforming.
Thermoform Design Process
---
Learn | Collaborate | Develop | Produce
Dordan submits engineering drawings, photorealistic renderings, and prototypes for customer review and approval prior to machining the prototype tool. The function of thermoformed prototypes is to demonstrate part form, fit, and function, while simultaneously proving out the tool paths for the machining of the production tooling.

After prototype approval, the tool paths are replicated utilizing the same NX CAM programming to CNC machine the production tooling (step and repeat). All thermoform tooling components like assist plugs, die-build ups, end-of-arm tooling, pressure boxes, etc., are machined in house and hand polished and assembled.

Dordan's thermoform design process is managed by its ISO 9001:2015 certification, which guarantees document control, rev# traceability, design retention, etc.

This complete control over the thermoform design and tooling process allows for the production of high quality thermoformed packaging that meets the expectations of our customers in quick turnaround at competitive pricing.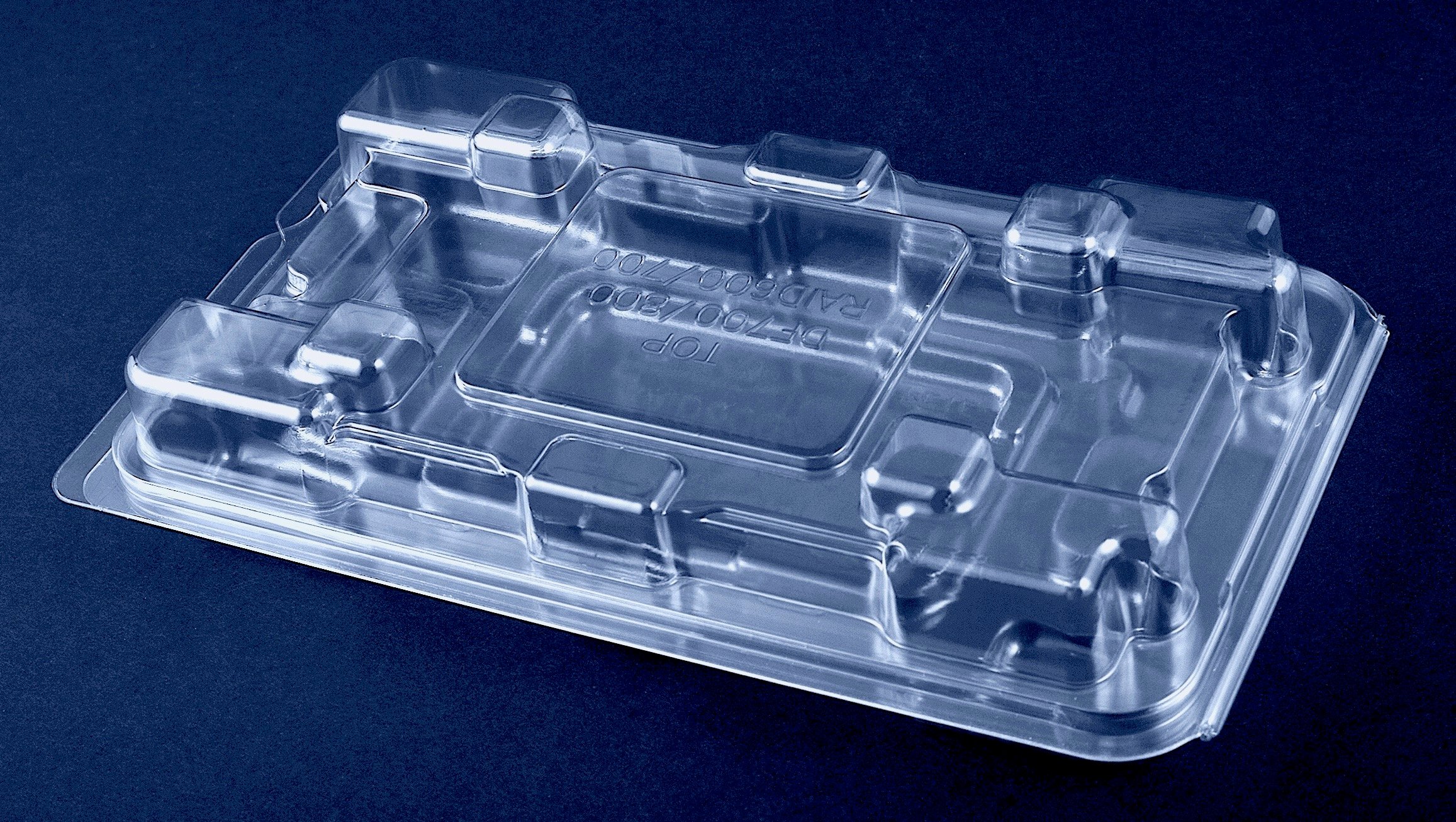 ESD clamshell packaging