About Dordan Manufacturing
---
Dordan Manufacturing is a custom designer and manufacturer of thermoformed packaging solutions like plastic clamshells, blisters, insert trays, dunnage trays, and medical packaging. Family-owned and operated, Dordan has been providing custom thermoformed packaging solutions since 1962.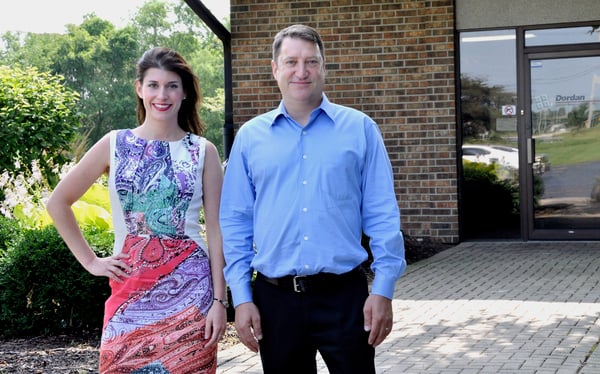 Brother-and-sister & owners, Aric and Chandler Slavin
Dordan provides in house thermoform packaging design, tooling, and manufacturing, and is equipped with an ISO Class 8 Cleanroom for manufacturing medical packaging. Dordan is a 50,000 square foot facility with 12 thermoforming machines that have the capacity to convert roughly 80-million pounds of plastic material annually. ISO 9001:2015 certified, we specialize in producing high quality and highly-engineered thermoformed packaging solutions that meet our customers' requirements and expectations.
Dordan's plastics thermoforming machines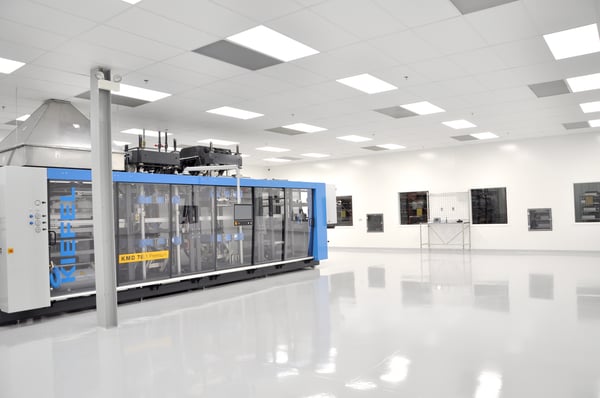 Dordan's ISO Class 8 Cleanroom for manufacturing medical packaging