Medical Tray Packaging
---
Protect and maintain the safety and sterility of medical devices with medical tray packaging from Dordan.

Medical device trays with Tyvek or other substrate lidstock is the premier packaging solution for sterile medical products and components. Thermoformed medical trays hold, protect, and keep clean devices; are easy to load, seal, and sterilize; and are the preferred packaging style by healthcare practitioners.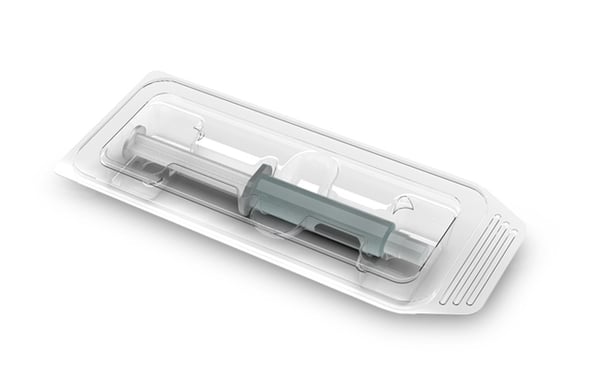 All medical tray packaging is designed in house at Dordan, and the same of packaging engineers also develop the stainless steel thermoform tooling. Full service integration between design, tooling, and production allows for the quick turnaround of cost-competitive medical device tray packaging solutions.

Dordan provides cleanroom production of medical device trays, minimizing, managing, and monitoring particulate as per its ISO Class 8 certification. ISO 9001:2015 certified for the design, manufacture, and distribution of thermoformed packaging, Dordan employs a risk-based approach to medical tray design and production to facilitate continuous process improvements that save its customers time and money.
Medical Device Tray Features:
---
Secure | Sterilize | Protect | Display
Raised seal flange around the perimeter of the medical tray allows for the easy application of Tyvek or other lidstock via heat sealing prior to sterilization.

Heat seal tooling and lidding designed around the thermoformed tray ensures a consistent and quality seal that withstands seal-strength / dye penetration testing.


Medical device trays can also be placed inside a Tyvek pouch prior to sterilization, eliminating the need for heat seal tooling, while creating a sterile barrier.

Medical PETG, clear or blue tint, allows for a clean die cut and superior form. Minimum recommended material thickness of 0.030" to allow for a consistent seal, considering stacked tolerances.

Press fit, friction fit, and/or snap fit features secure the medical device in the thermoformed tray.

Finger access allows for ease of device removal by the healthcare practitioner.


Peel tabs on the tray exterior allow for intuitive opening of the sealed package

Pragmatic tag design in the stainless steel die (notches in die to carry the formed part into the die cutting station), and heated die cutting, allows for the production of clean edges.
Dordan is a third-generation, family-owned and operated medical packaging designer and manufacturer. A multi-departmental, risk-based approach to design and production allows Dordan to meet its customers' expectations of on-time delivery of defect free products at competitive pricing.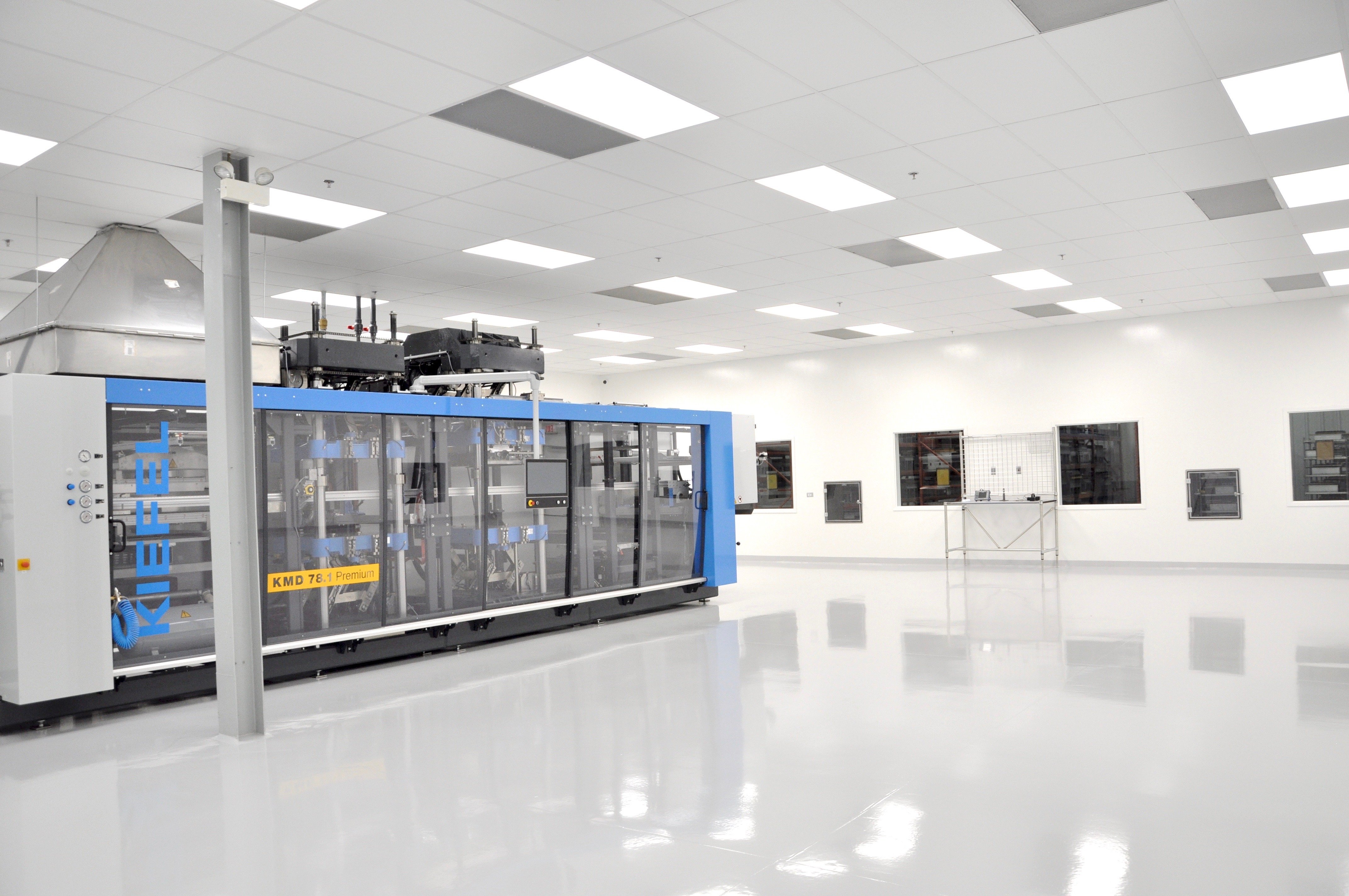 Dordan's ISO Class 8 cleanroom for manufacturing medical tray packaging