Medical Device Tray Packaging
---
Protect and keep clean medical devices with custom medical tray packaging.
Medical tray packaging with Tyvek lidding is the premier packaging solution for sterile medical devices.
Custom thermoformed medical trays secure and protect devices after assembly until practitioner removal; they organize and orient products for ease of removal and usability by the healthcare practitioner; and, they maintain device safety and cleanliness after sterilization.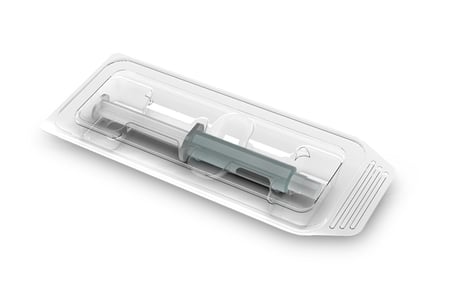 Dordan's medical tray packaging is manufactured onsite in its ISO Class 8 Cleanroom. ISO 9001:2015 certified for the design, manufacture, and distribution of thermoformed packaging, Dordan Manufacturing performs first article inspection validation and full process validation, based on its customers' needs and requirements.

All medical tray packaging is designed in house at Dordan, where the same of engineers develop the CNC machined tooling on which the packaging is formed. Full service integration between design, tooling, and cleanroom manufacturing allows for the quick turnaround of cost-competitive medical tray packaging solutions.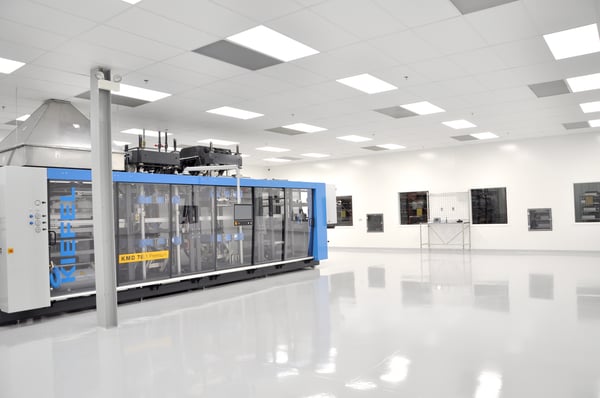 Dordan's ISO Class 8 Cleanroom for manufacturing medical device tray packaging
Dordan Manufacturing is a third-generation family-owned and operated designer and manufacture of custom thermoformed packaging solutions.