Plastic Insert Trays
---
Custom plastic insert tray design and production since 1962.
Plastic insert trays display, protect, and organize products inside an outer container or carton. Popular for retail display, product organization and orientation, and mailer inserts, plastic trays are a popular packaging solution.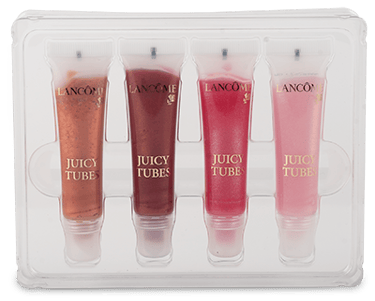 Dordan is a 60-year old family-owned and operated designer and manufacturer of custom thermoformed plastic insert trays. We are a full service thermoform designer and manufacturer, offering all insert tray design, tooling, and thermoforming in house. This integration between design and manufacture results in the production of high quality thermoformed plastic insert trays in quick turnaround at competitive pricing.
Plastic Insert Tray Applications:
---
Mailer Inserts | Gift Sets | Health & Beauty

Subscription-based mail delivery kits use plastic insert trays (mailer inserts) because they are easy to load, provide security and product protection in shipping; and, facilitate a positive unboxing experience. There is no assembly required, contrary to paperboard inserts.


Holiday gift sets use on plastic insert trays to organize, display, and secure multiple products inside an outer carton on container. Available in a variety of colors and finishes, plastic insert trays can enhance product branding.

Dental, healthcare, and cosmetic packaging use plastic insert trays to display, protect, and organize multiple components inside an outer container, carton, and/or setup box.

Plastic Insert Tray Features:
---
Protect | Display | Orient | Engage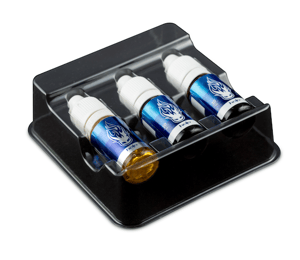 Friction / snap fit allows products to stay secure

Anti-rotation features keep cylindrical products forward-facing

Finger access for ease of product removal

Made of recycled content; recyclable, where facilities exist.

Lightweight / efficient use of materials