Plastic Insert Trays

Dordan Manufacturing designs and manufactures custom thermoformed plastic insert trays. Plastic insert trays are designed to display, protect, and organize products inside an outer container, like a paperboard or plastic carton, set-up box, sleeve, or medical procedural kit.
Thermoformed insert trays are a popular packaging solution for retail display and cosmetics. Undercuts allow for product snap-fit, anti-rotation features keep products front-facing, and finger-access allows for ease of product removal. Efficiencies with product pack-out are also facilitated, as no assembly of plastic insert trays is required, contrary to paper or cardboard inserts.
Thermoformed medical insert trays keep medical devices and instruments protected and organized inside medical kits, aiding practitioner product use and offering procedural, surgical, and diagnostic efficiencies. ISO 9001:2015 certified and equipped with an ISO Class 8 Cleanroom, Dordan offers sterile and non-sterile thermoformed medical insert trays for medical procedural kits.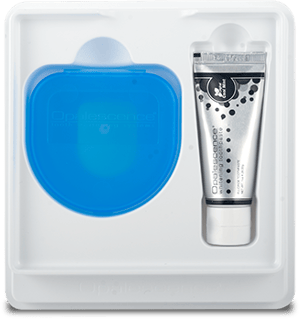 Dordan is a 60-year-old family-owned and operated designer and manufacturer of custom thermoformed plastic insert trays. We are a full-service thermoform designer and manufacturer, offering all insert tray design, tooling, and thermoforming in-house. This integration between design and manufacture results in the production of high-quality thermoformed plastic insert trays in quick turnaround at competitive pricing.
Our quality management system provides the framework though which we strive to continuously increase the value of the products and services we provide. This quality management system is the vehicle through which we provide high-quality plastic insert trays that enhance the presentation and function of retail packaging and offer procedural packaging solutions to medical practitioners.