Industrial Trays & Packaging
---
Designer and thermoformer of industrial tray and packaging solutions since 1962.
Thermoformed industrial trays provide assembly and shipping solutions for manufacturers and their supply chain partners. Plastic clamshell and blister packaging protects and sells industrial products at retail. Plastics thermoforming lends itself to cost effective and functional retail and industrial packaging solutions.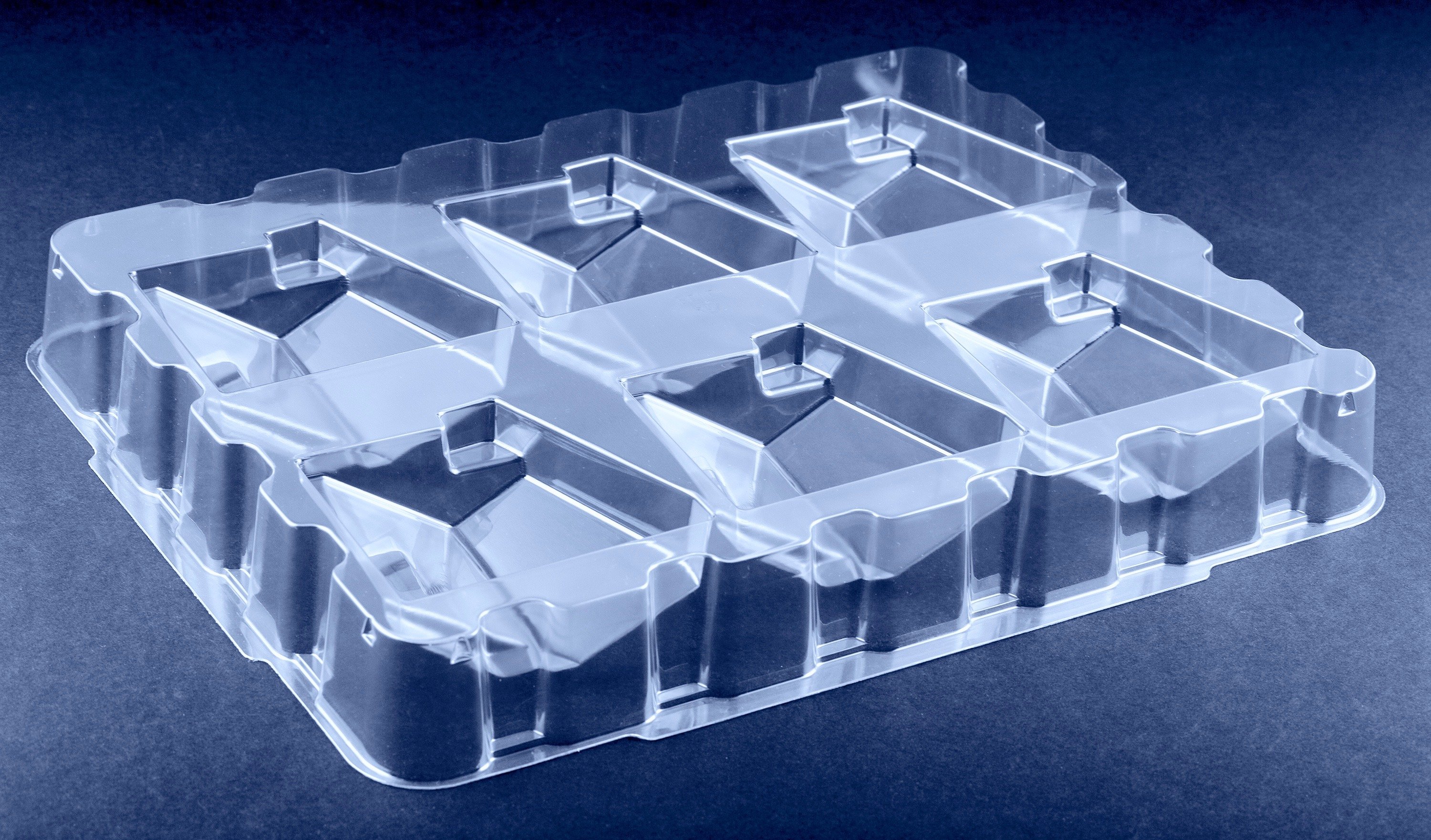 Industrial dunnage tray
Dordan has 60-years experience designing and manufacturing industrial trays and packaging. Family owned and operated, Dordan is ISO 9001:2015 certified, with in house package design, tooling, plastics thermoforming, and cleanroom manufacturing.
Industrial Dunnage Tray Features
---
Save time and money with dunnage trays designed to protect products and facilitate efficiencies.
Stack and rotate design keeps the weight of the products on the stacked tray perimeter, protecting products and components during shipping.

Hand access in the tray perimeter allows for ease of tray handling.

Durable and reusable, thermoformed industrial trays can be made of ESD and recycled materials. Dordan can convert plastic up to 0.125" thick, and in a variety of different materials, colors, and finishes.

Locating features interface with new and existing automated assembly operations.
Retail Packaging for Industrial Products
---
Sell your industrial product in clamshell and blister packaging from Dordan.
Easy to load and ship, plastic clamshells and blisters protect industrial products from the point of fulfilment through customer receipt.

Made of recycled plastic, clamshells and blisters are lightweight and an efficient use of resources

Pilferage proof, clamshell packaging protects industrial products at retail.

Transparent clamshell packaging increases retail sales (vs. paperboard cartons), according to an eyetracking study conducted by Clemson University. Learn about the retail-simulated, eyetracking study here.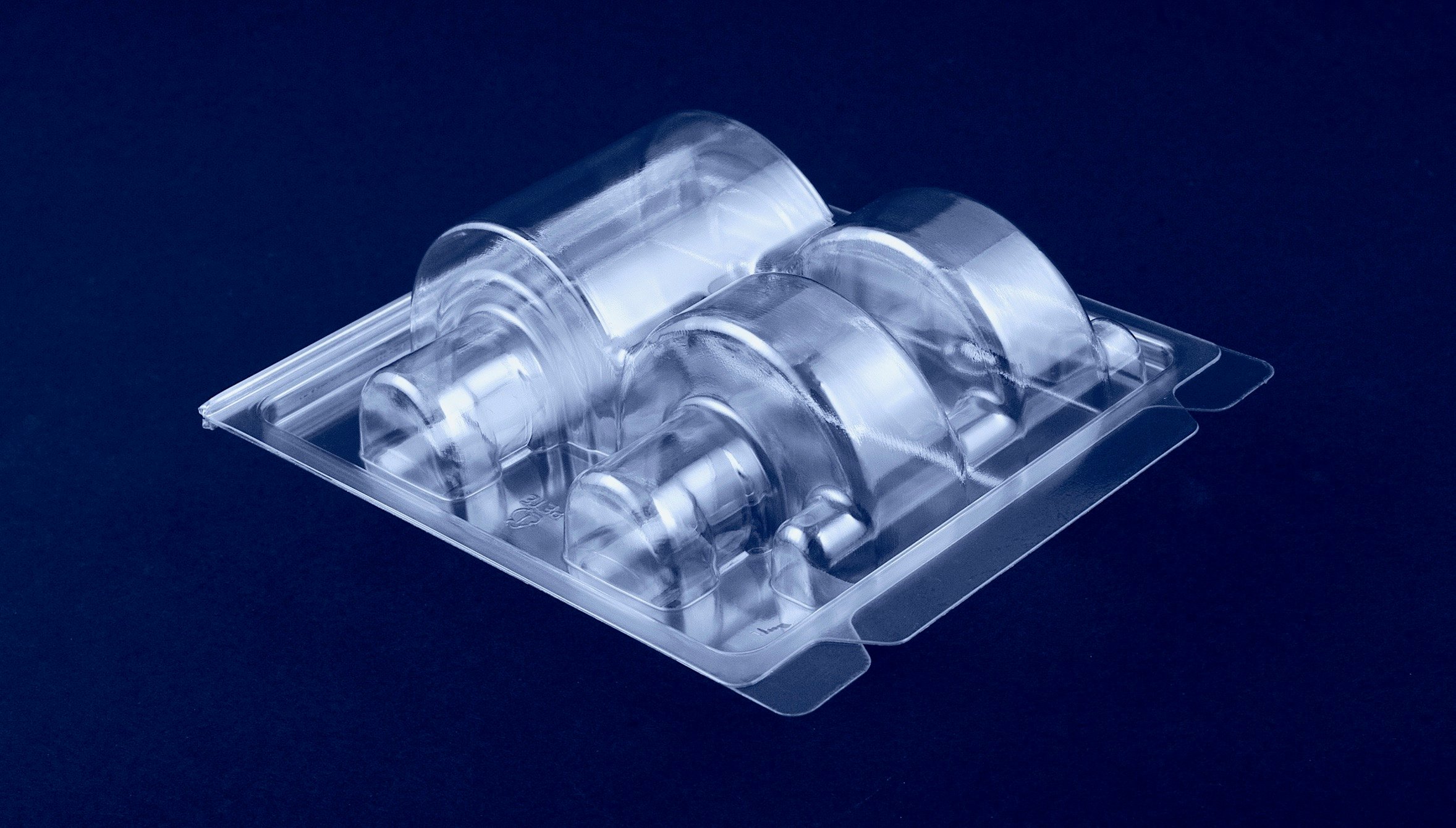 Plastic clamshell for industrial product