Hey guys!
Brrrrr it's cold outside! I forgot how fun these polar vortex can be!
My Grandmother, co-founder of Dordan Manufacturing, turns 101 on Christmas Day! Nate Linhart of the Northwest Herald reports:
Born in Canada in 1915, Ellena Vivian Slavin was alive during World War I as well as other major events that took place in the past century.
"I've seen many, many things in my time," said Slavin, who turns 101 on Christmas Day.
Despite being almost 101 years old, Slavin has lived on her own in Crystal Lake for more than 29 years.
"I'm my own person," Slavin said. "And I've had quite a history."
...As for work, Slavin and her husband opened up Dordan Manufacturing in the early 1960s, which is now located in Woodstock, IL.
"Ed and I owned the company together until we got old and retired," Slavin said.
In 1974, their son, Daniel Slavin, became the new president and CEO, a title he still holds today.
Click here for the full story.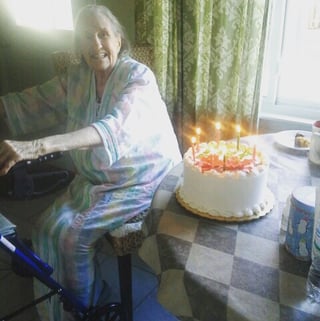 Learn more about Dordan's history.