Woodstock, IL-- 60-year old custom thermoforming company, Dordan Manufacturing, hires a new packaging engineer, quality control inspector, and account executive to meet the growing demands of its customers. These new hires join some who have been at Dordan for decades, bringing new enthusiasm that marries well with the insight and experience of the legacy employees. While aging manufacturers struggle with the generational divide, 3rd-generation Dordan has found success attracting new talent by continuous investment in itself-- the people, processes, and equipment.
Dordan CEO and President, Daniel Slavin, says, "The longevity of our employees' loyalty, coupled with our impressive facility, equipment and capabilities, positions Dordan as a great place to work for those interested in a career in manufacturing. It only took us a few weeks to secure the new hires vs. the several months reported by other companies facing labor issues."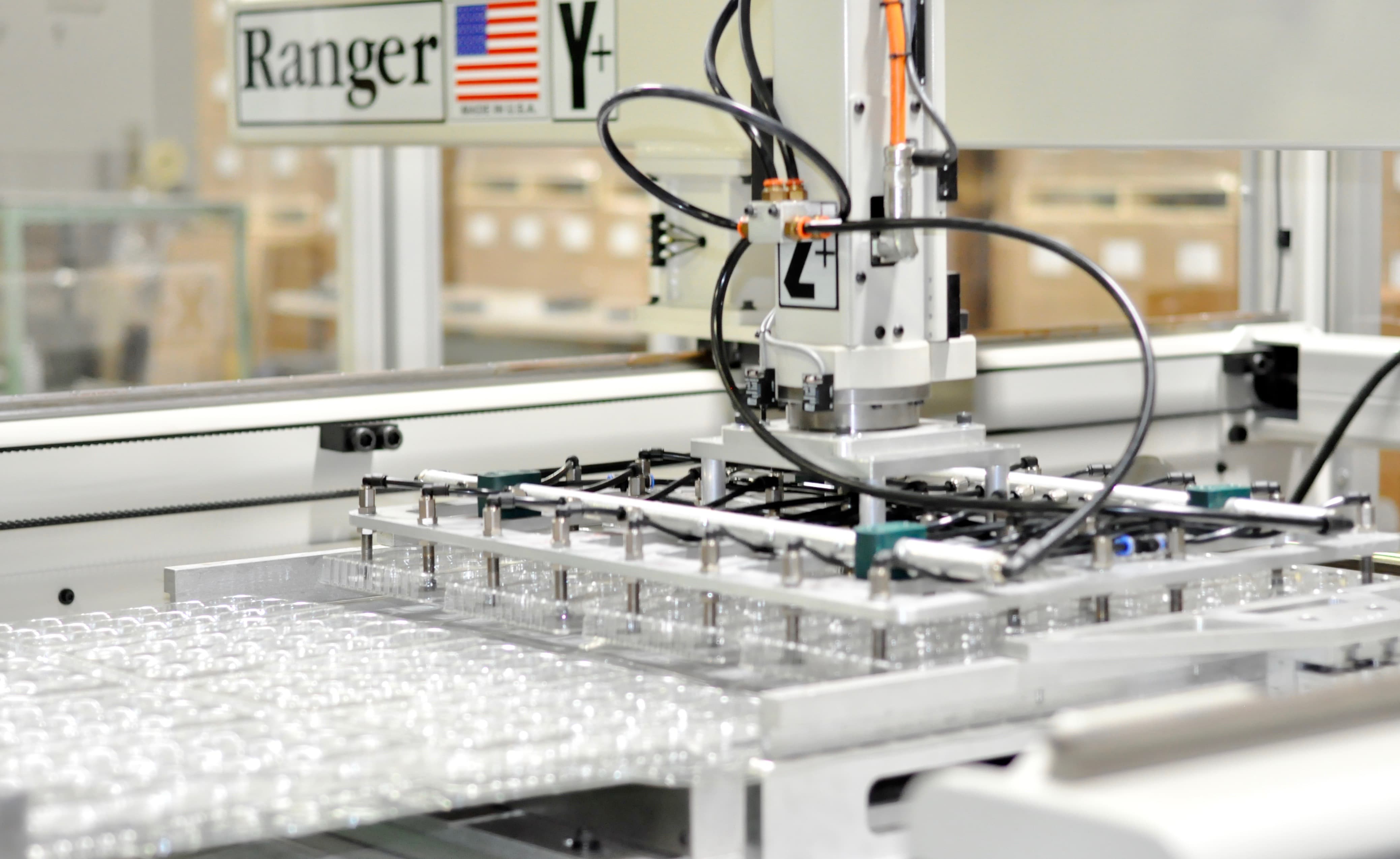 Robot strips thermoformed parts for QC inspection at Dordan
Dordan's packaging engineer joins a department staffed with designers and programmers who collaborate on the development of both the thermoform design and tooling. Dordan uses Solid Model NX for the package design and tooling program, which requires routine software and hardware updates, and continuous training. The company's QC inspector will support its ISO 9001 certified QMS, including its cleanroom for the manufacture of medical packaging. Since completion of Dordan's ISO Class 8 cleanroom, its QC team has required investment in materials and inspection/testing equipment. The new account executive is the Dordan's first full time, offsite sales person. The custom thermoformer continues to find ways to improve the transition from in office to off site rep, which has thus far required investment in IT, training, and standardizing paperwork and sales cycle, etc.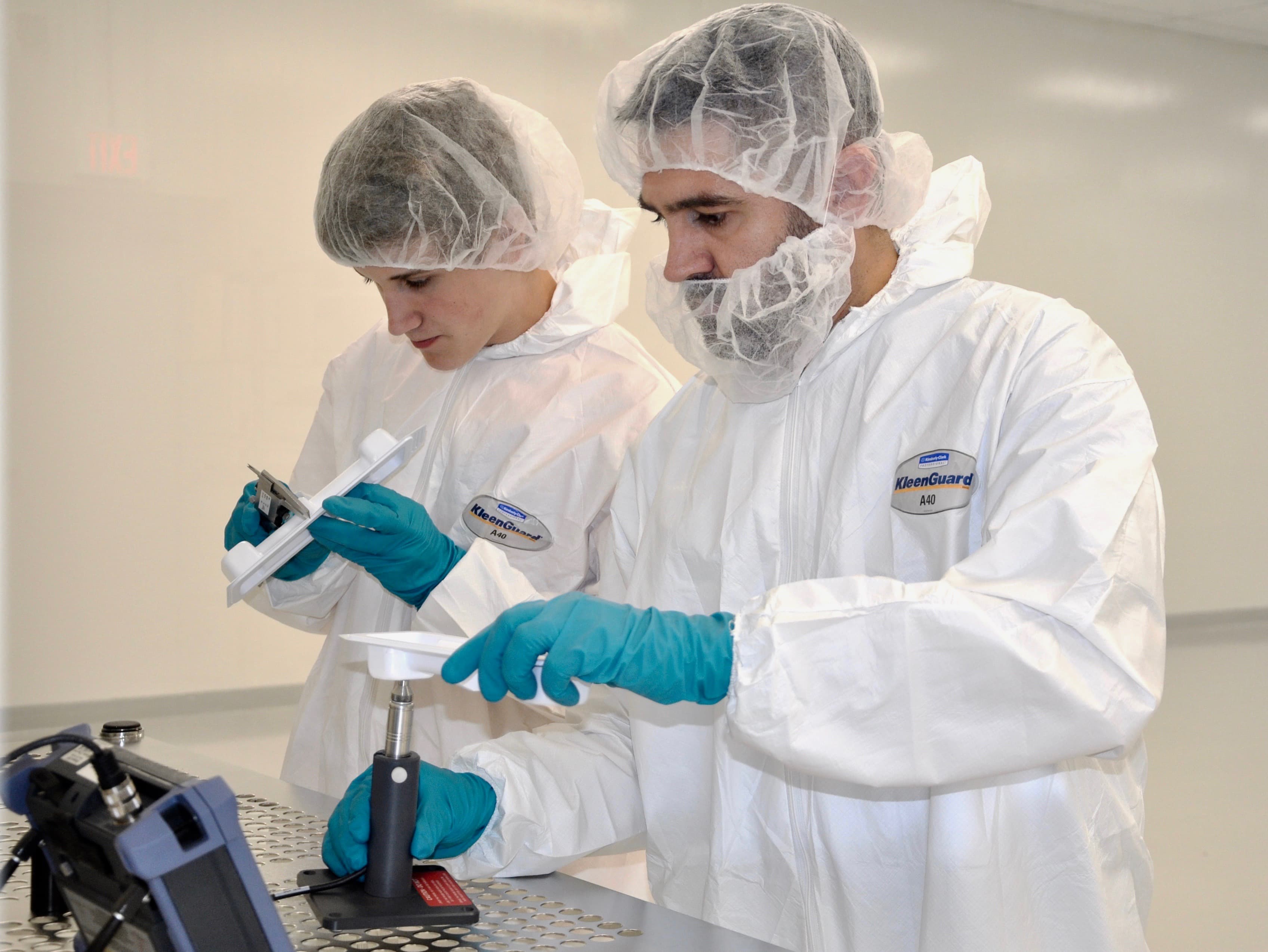 QC inspects medical tray packaging in Dordan's ISO Class 8 cleanroom
Slavin concludes, "We are designers and manufacturers of custom thermoformed packaging. We are going to invest in those who design and manufacture our packaging; the quality systems that sustain these processes; and, the equipment that executes. Our growth is related to continuous investment in the company, which has allowed us to attract the talent we want to invest in."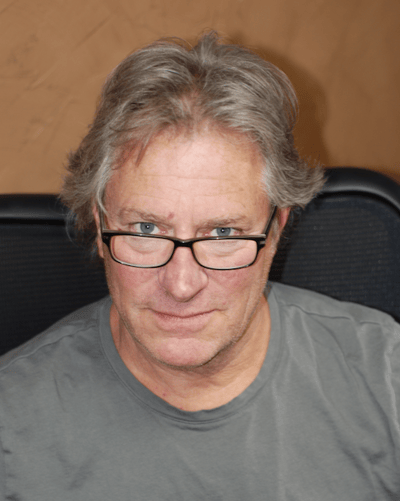 Pictured: Dordan President & CEO, Dan Slavin
###
Fun fact: Dordan is a family-owned company! Take a walk through thermoforming time with these photos!