Hello!
A little unknown trivia about Dordan Manufacturing: The custom thermoformer is located in the town of Woodstock, IL, where the movie Groundhog Day, staring Bill Murray, was filmed! Supposedly based in Punxsutawney, Pennsylvania, an actual town outside Pittsburgh, Groundhog Day directors and writers were unimpressed with the small PA town; they then decided to embark on a location scouting field trip around the Midwest. Towards the conclusion of their expedition they descended upon Woodstock, IL, located about 50 miles northwest of Chicago. It was love at first site. The timeless town square was the perfect setting for Punxsutawney Phil's awakening and the small town celebrations that continued throughout the day and into the night, to Murray's disdain.
All of the buildings from the movie on the "square" remain today, maintaining their timeless charm. Tomorrow Woodstock hosts its annual Groundhog Day awakening (our Groundhog is named 'Woodstock Willie'), followed by week-long Groundhog-Day-themed festivities. This is the 25th anniversary of Murray's Groundhog Day, sure to make for a rip-roaring good time in Woodstock! Will Woodstock Willie see his shadow tomorrow or are we in for an early Spring?!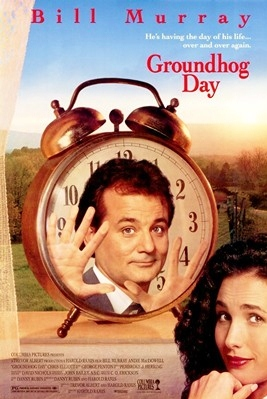 Above: Woodstock, IL, 2016 Groundhog Day

Above: Our Beloved Woodstock Willie
Above: Woodstock 2016 Groundhog Day
Learn more about custom thermoformer, Dordan Manufacturing.