Hello my sustainable packaging friends!
Today I am going to take a detour from the normal sustainable packaging rhetoric and talk about a new package design case study from Dordan Manufacturing!
Some time ago I began marketing Dordan's Design for Thermoforming Process; that is, how Dordan's experience dictated thermoform designs incorporate the process of thermoforming into the packaging developmental process. This was motivated largely because we continue to receive drawings from "design firms" of packaging concepts that are not able to be manufactured; they are just pretty pictures. At Dordan, we reverse engineer the product in order to allow for the custom thermoform fit, while including everything from the customer supplied artwork or graphics card to the retailer's presentation requirements. The result is a 100% engineered to spec packaging rendering that is ideal for thermoforming, fulfilling, and distributing. And, because our design software is fully integrated into all functions, there are no translation issues between the thermoform part design and the associated CNC-machined tooling. The integration between design and machining softwares saves time and allows for more intelligent quality control. Likewise, the same team of engineers that designs your thermoform part develops your prototype and production tooling, allowing for the seamless transition from packaging concept to thermoform part reality.

ANYWAY, that is a lot to convey with the fancy marketing phrase, Dordan's Design for Thermoforming Process. Consequently, we are developing case studies that communicate this approach to package design and thermoforming from a customer-centric perspective. We find that stories are sometimes the most powerful educational tools; as such, we have taken some of our customers' stories on how they achieved a complete thermoform packaging solution with Dordan's Design for Thermoforming Process and created case studies available for download.
The first case study is available below and describes how Dordan was able to transition one of it's customers' product lines from blister to clamshell retail packaging, while maintaining the brand aesthetic, reducing SKUs, and meeting the different retailer presentaiton requirements.
Learn about Dordan's thermoform package design.
Learn about Dordan's plastic clamshells.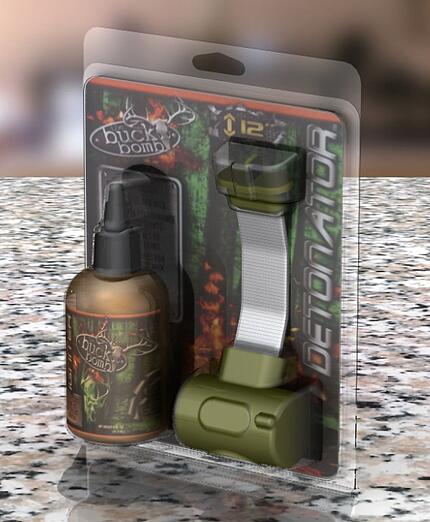 Above: photorealistic rendering of retail clamshell