Back to reality!
As we log in to our work emails for hopefully the first time in DAYS, we are again reminded of the worst time of year: the stretch of work days between Christmas and the New Year; an always tantalizing time of unreturned emails and unanswered phone calls. If you are wise and planned ahead, hopefully you are on vacation. If you are like the other 98% of us who are out of vacation days, then welcome to the business dead zone. But fear not! I have some photos from Dordan's holiday party that are somewhat entertaining. AND I have some exciting news to announce come 2016!
Dordan held it's first annual ugly Christmas sweater contest, which as the name implies, looks to award the employee with the ugliest Christmas sweater.
Feast your eyes on the vision that is Tron (right) in his DIY ugly Christmas sweater; victor of the year's prestigious contest.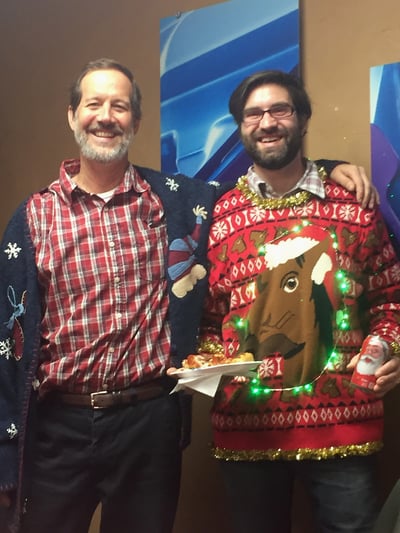 And here are a handful of us post-white elephant gift exchange:
And here is my Christmas card, which I took in my condo, but appears to be some magical Christmas land. That's my dog Roz. My mom made the scarf.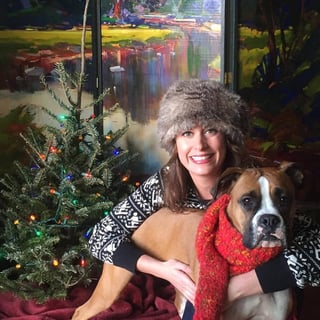 A very Dordan Christmas indeed!
Cheers to 2016!