Hello and happy Friday my sustainable packaging friends!
Today I am going to pick up where I left off re: California's Rigid Plastic Packaging Container program (hereafter, RPPC). Please see my August 25th post, "California's Rigid Plastic Packaging Container Program, is it working?" for context on this legislation.
Below is an overview of CA RPPC program as per Victor Bell's (President of Environmental Packaging International) presentation at the Annual AVPM meeting last year during Pack Expo in Las Vegas. Dordan is attending Pack Expo in McCormick Place this year, so feel free to stop by to continue the conversation. Click here to register for FREE with Dordan's comp code.
As of January 1, 2013, regulatory changes to the CA RPPC program were made effective, expanding the types of containers now liable; hence, all the recent hoopla.
Enacted in 1991, the RPPC law intended to reduce the amount of plastic waste disposed of in California and increase the use of recycled, post-consumer plastic in packaging. The law applies to manufacturers/producers/generators of products sold in regulated RPPC's.
As originally defined, an RPPC meant:
A relatively inflexible container
Made entirely of plastic
With a capacity of 8 ounces or more, up to 5 gallons
Capable of multiple re closers (this one is a biggie)
All subject RPPC's were required to be made with at least 25% post consumer plastic OR meet one of the other statutory compliance options (there are a bunch).
To clear up confusion, changes to the program were made that provide guidance on:
Number of closures
Hinges and handles
Foldable/tube containers
Long-life packaging
For some reason, plastic bags are always exempt; and, containers without lids (like buckets), since they are not capable of closure.
What is now liable, fortunately or unfortunately, are trapped blisters. You know, those fancy paper-based billboards with a "trapped" thermoform blister in the middle that you often see at Costco or Sam's Club? "Trapped" means that the plastic blister is literally trapped (via flange or other design elements) within the paper-based component, be it by sealing or design technologies. Pretty much every competitor of Dordan has developed some type of trapped blister for retail solution with a printing or thermoforming partner, the idea being that you reduce the amount of plastic needed when converting from clamshell to a largely paper-based package; "paper based" can be anything from thin-flute corrugate to SBS board and everything in between. If you mill it, they will come.
Who knows why these trapped blisters are now liable under CA RPPC as they are made largely of printed and laminated paper and contaminated plastic (think glue, adhesives); both of which, a real heel to recycle.
But moving on, and this is where it gets better, now packages capable of at least one closure are liable. Originally, only those RPPC's capable of multiple closures were subject. That means those that would be closed and re-closed with an attached or unattached relatively inflexible lid. Now, any package that is designed to close, including during manufacture and fulfillment processes, will be subject to regulation. You show me a container that isn't designed to close and I will show you a Chicago Indian summer (it's 56 degrees downtown right now).
For example, previously, caulking tubes sold with a lid were regulated while those without were not; now, both are subject.
The updated regulations include factors for identifying responsibility, like:
Ownership of the brand name
Primary control over product design
Primary control over container design
Product manufacturers who are found to use RPPCs are notified of the registration requirements in writing. The product manufacturer must register by submitting contact information within 90 calendar days of receiving a notice. The penalty for late or non-registration range from $1,000-$50,000, depending on time frame.
Each year, a portion of product manufacturers who registered are notified that they have been selected for precertification. These manufacturers have one year's notice that they may be select to certify compliance.
A small number of product manufacturers who received precertification notices will be randomly selected to submit a compliance certification.
To comply, the RPPC must meet one of the following options:
25% post-consumer material content
Source reduction

Reduced by 10% by one of four methods: container weight or product concentration or both or comparison to a similar product
Corporate averaging

Reuse

Reused by end of life at least 5 times

Refill

Replenished by product manufacturer at least 5 times

45% recycling rate

If it's a brand-specific package used in conjunction with a particular generic product line or that holds a single type of generic product or is made of a single resin type

Floral industry

Reused for at least 2 years

Alternative container compliance

PCM (at least 25%) was used in the manufacturing RPPCs subject or not subject to the law
CA-generated post consumer material used in other products or packaging to be credited toward the PCM-content option (I don't know what this means).
While the presentation from which I take this information was delivered in 2013, there was only violation data from 2005:
PETCO, container violation, $42,025.23
Office Max, container violation, $34,350.61
Sony Corporation, container violation, $50,000
In my August 25th I pose the question, "Is it working?" That is, is this legislation working to increase plastics recycling and post consumer recycled content in plastic packaging sold in California? How do the economics play out? Who is supposed to eat the price premium of post consumer plastic material? How can California keep the recycling and re-manufacturing plastics market within the confines to California when we live in a global market of production and consumption? How are California recyclers supposed to compete with Chinese buyers of plastic scrap?
I emailed my friends at the California Board of Integrated Waste Management, who are responsible for drafting and enforcing this legislation, inquiring into the economics of the program. Unfortunately, I received no response and continue to remain dumbfounded at this program and how it is supposed to help plastics recycling. If you have any insight on these issues, please comment in the comment field below!
To learn about the efforts of the plastics and recycling industries to incorporate PET thermoform containers into the existing recycling infrastructure, I encourage you to
download my 2013 Recycling Report.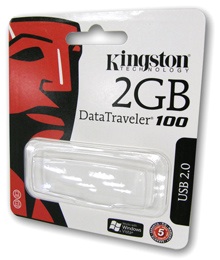 Above: trapped blister package, now liable under CA RPPC