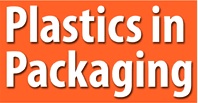 Dordan Awarded Cover Story of Plastics in Packaging Magazine
Plastics in Packaging is a UK-based publication that focuses on news, trends, and innovations in the plastics industry.
Woodstock, IL-- February 2015--Dordan Manufacturing awarded cover story of February issue of Plastics in Packaging Magazine for it's new report, "Recyclable vs. Recycled." This Report is the final of a three part series on recycling clamshells that began in 2010 with the publication of "The Truth about Blister/Clamshell Recycling in America with suggestions for the industry(C)"; followed by "The State of Postconsumer PET Thermoform Recycling: Past, Present and Future" in 2013.
Author Chandler Slavin started researching clamshell recycling when she joined the family firm Dordan Manufacturing in 2009 and discovered that the type of packaging Dordan produces is not recyclable insofar as the majority of American communities do not collect it for recycling. This research was catalyzed when Slavin was invited to serve as the co-lead of Walmart Canada's PET Subcommittee, a working group of PET stakeholders looking to increase PET container recycling, after Walmart Canada's Director of Sustainable Packaging discovered her blog where she narrated the day-by-day attempts to understand recycling in America. This work culminated with the release of the 2010 Report, which described why clamshells were not recycled and what the industry could do to overcome the barriers to clamshell recycling.
In 2013 Slavin's Report described the timeline of industry-initiated events that resulted in the majority of American communities adding the collection of PET thermoformed containers to its recycling programs. This Report signaled great strides in clamshell recycling.
Her latest Report, "Recyclable vs. Recycled," describes how not only are clamshells collected for recycling, but how they are actually being recycled. Asked by the Editor of Plastics in Packaging Magazine, which Slavin sits on the Editorial Board of, to write an update on PET thermoform container recycling, Slavin utilized a new report prepared by the SPI/NAPCOR as the foundation for her analysis.
Slavin explains, "the collaboration among PET players, specifically NAPCOR, APR, SPI, and their constituents, demonstrates the power of industry to create real change. I am so honored to have been able to participate in the dialogue surrounding clamshell recycling and believe our journey to recycling can serve as inspiration to those trying to elevate the end of life management of their respective product or package. To add a new material to the recycling infrastructure, it takes honest dialogue, collaboration with manufacturers, municipalities/counties, recyclers, and end markets; consumer outreach and education; investment in collection, sortation, and reprocessing processes; and, hard work. It also takes the determination not be complacent with the status quo."
On receiving the cover story to Plastics in Packaging Magazine, Slavin exclaims, "I couldn't be more thrilled; just wait until you see the headline, it is kind of hilarious."
Look out for the digital edition of the Report repleased via Plastics in Packaging January 22nd; and, the print Magazine, out Feb. 1st.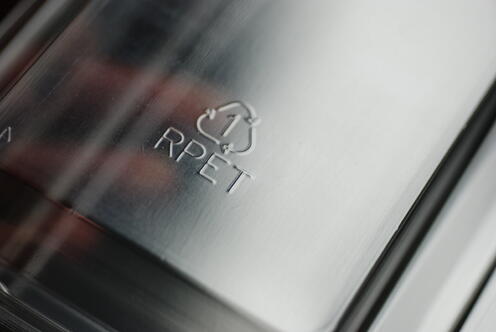 Above: RPET clamshell manufactured from postconsumer clamshells