Hello, my sustainable packaging friends!
Dordan is featured in Plastics Today's Molder Spotlight series! The series looks to interview different plastics manufacturers on strategy, pain points, market opportunities, you know, biznazz. I had the honor of completing the exclusive interview on my Dad's behalf, though we worked together on some of the more high-level inquiries. I think it turned out well, at least it provides a very clear spotlight into Dordan as who we really are; that is, a family-owned and operated old-school manufacturer turned sophisticated designer and producer of custom thermoformed packaging. Instead of answering the questions like, I assume, most CEOs do i.e. smart, but relatively surface-level and, how do we say, rehearsed, I wanted to answer the questions as honestly, and therefore authentically, as I could. I also allude to what's around the corner for us as we near our 55th anniversary this fall. I hope you like it!
Check out, "Dordan's deep dive into thermoforming."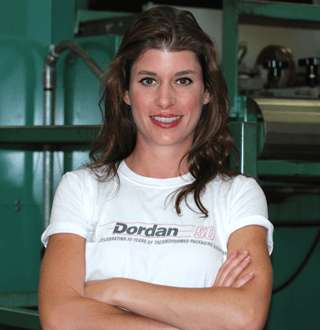 Above: new headshot of ME taken for the feature
Learn more about Dordan Manufacturing.