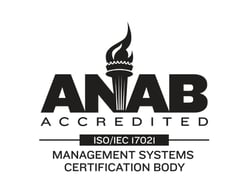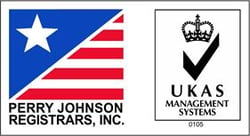 Dordan Manufacturing is Re-Certified by PJR for ISO 9001:2008 for the Design, Manufacture, and Distribution of Custom Thermoformed Products and Packaging

Dordan Manufacturing is an engineering-based designer and manufacturer of custom thermoformed product and packaging solutions.
Woodstock, IL - May 2017 - Dordan Manufacturing is proud to be re-certified by PJR for ISO 9001:2008 for the design, manufacture, and distribution of custom thermoformed products and packaging. Dordan first achieved ISO 9001:2008 certification in 2013 in union with its 50th anniversary. Dordan's re-certification comes just months before the custom thermoformer's 55th anniversary.
Dordan's Quality Manager Daniel Haavig describes Dordan's Quality Management System as more of a corporate management system than a siloed endeavor: "Quality control is like the defense; sales, the offense. When you actually do catch a problem, it shows that the process is working." Haavig explains that ISO 9001:2008 is structured such that process improvement is the main objective. Thus Dordan's Quality Management System, now better understood as Dordan's Corporate Management System, relies on all department cooperation and understanding.
Along with Dordan General Manager John Kreider, Haavig delved deep into each department's responsibilities, challenges, and goals, refining and already sophisticated quality management system into one more integrated in its nature than its predecessor. As ISO aims for company improvement, so too does the quality management system inherently improve over time and execution. Dordan tracks its material lead times, engineering lead-time (time from a project commencement until finalization of production tooling), and on-time delivery. This data provides insights that can be communicated to sales, production, and management, so as to isolate how different projects, customers' requirements, supply chain issues-- just business issues-- impact Dordan's ability to manufacture high-quality thermoform products that meet its customers' expectations.
Dordan CEO & President Daniel Slavin explains, "ISO basically took my job and made it into standard processes and systems that through monitoring and analysis, provide all the data necessary to make management decisions. So after 45 years at Dordan, I no longer need to be the grease that keeps the company gears moving smoothly; I just oversee the machine that is Dordan and should there be an issue, revise the quality management system accordingly."
Dordan Manufacturing looks forward to continuing to improve the quality and the value of the products and services it provides its customers with ISO 9001:2008 re-certification.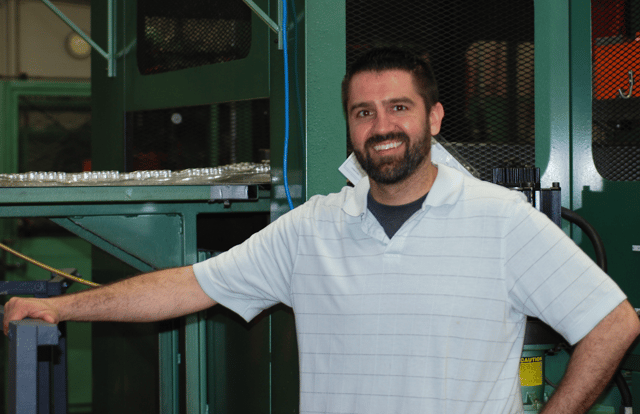 Above: Dordan Quality Manager, Daniel Haavig
###
Dordan is an engineering-based designer and manufacturer of custom thermoformed packaging solutions like plastic clamshells, blisters, trays, and thermoformed components. Dordan is based in Woodstock, IL, and offers all design, tooling, and production in-house. Dordan specializes in producing high-quality thermoformed functional parts and packaging that fulfill the expectations of its customers.
Perry Johnson Registrars, Inc. is a full service registrar that carries multiple international accreditations. This means PJR has the authority to register organizations, recognizing them for their quality management system's integrity.