Hey guys!
Remember how last year I got to go to SUSTPACK15 in Orlando and play reporter/journalist/social media extraordinare on behalf of Packaging Digest?! Well, it's happening AGAIN! And this time, in my sweet home Chicago!!!!!!!!!!!!!
SUSTPACK16 promises to be THE sustainable packaging event of 2016: 60 expert speakers including representatives from the US EPA, General Motors, Dell, Target, Campbell Soup Company, Seventh Generation, the Chicago Field Museum, Keurig Green Mountain, IKEA, Waste Management, and many more! AND tours of local breweries and other Chicago green spaces; yes please! Learn more about SUSTPACK16 and register here.
To refresh your memory, below are some of the articles and interviews from SUSTPACK15 I contributed.
Video interview with LOLIWARE: Edible Plastic Takes a Bite out of Packaging Waste
Article: 4 Countries Generate about Half the Plastic Marine Debris
Article: As Sustainability Advances, Packaging Steps Up
Video interview with REPLENISH: Better upfront Design can Solve Many Sustainable Packaging Challenges
And here are some of my photos from the event!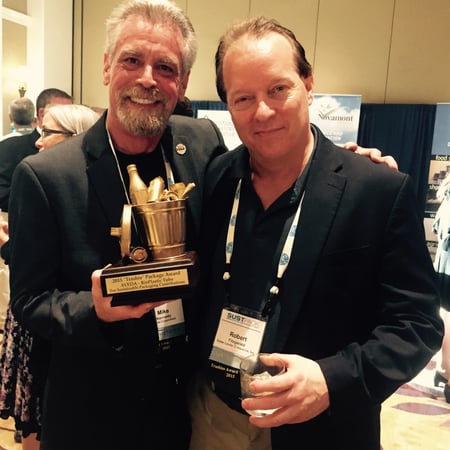 Above: Trashies award recipients, Estee Lauder (right) and Aveda (left)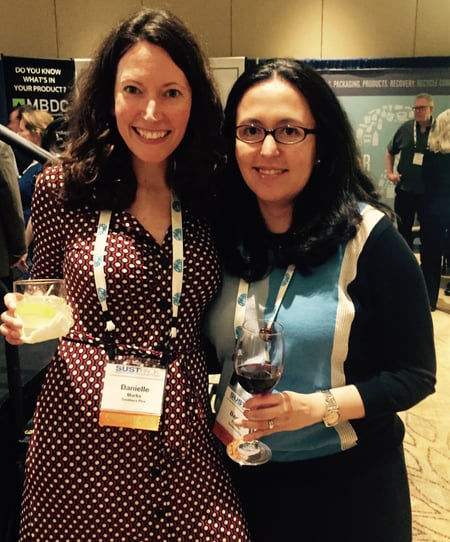 Above: Smithers Pira event planners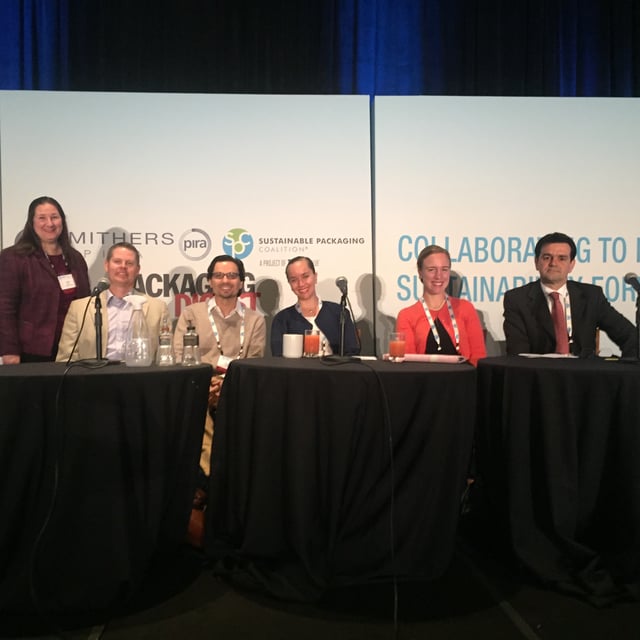 Above: Packaging Flash Talk panel; LOLIWARE, Mango Materials, Replenish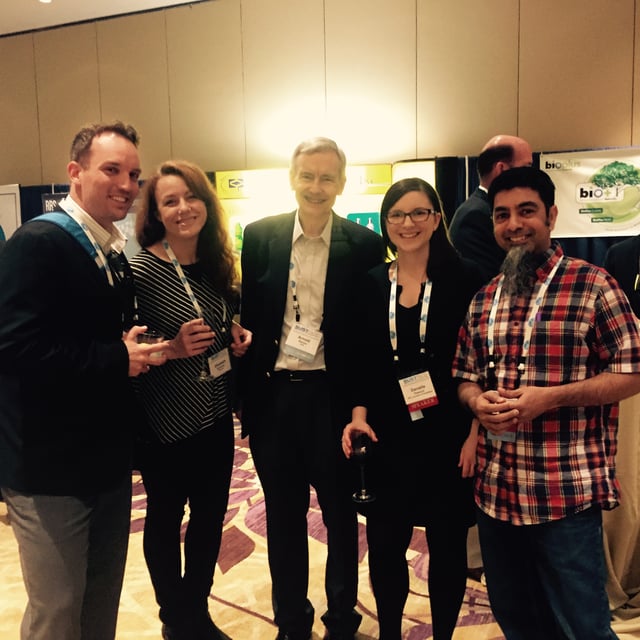 Above: Nike, Newell Rubbermaid, UPS, SPC