With the completion of its in house ISO Class 8 cleanroom, custom thermoformer Dordan Manufacturing is offering medical packaging solutions. Dordan has been designing and manufacturing custom thermoformed packaging since 1962. This addition of medical packaging to its product portfolio demonstrates how the family-owned thermoforming company continues to evolve to meet the changing demands of the plastic packaging market.
Download Dordan's Medical Packaging Fact sheet for a quick overview of its medical packaging products and services. With in house medical packaging design, tooling, and cleanroom production, Dordan provides highly-engineered thermoformed products that meet its customers' quality and performance requirements.
Fact sheet includes:
---
*Medical packaging types offered
*Thermoform design and engineering capabilities
*Tooling production and cleanroom manufacturing
*Quality Management System, process capabilities studies, part and process validation procedures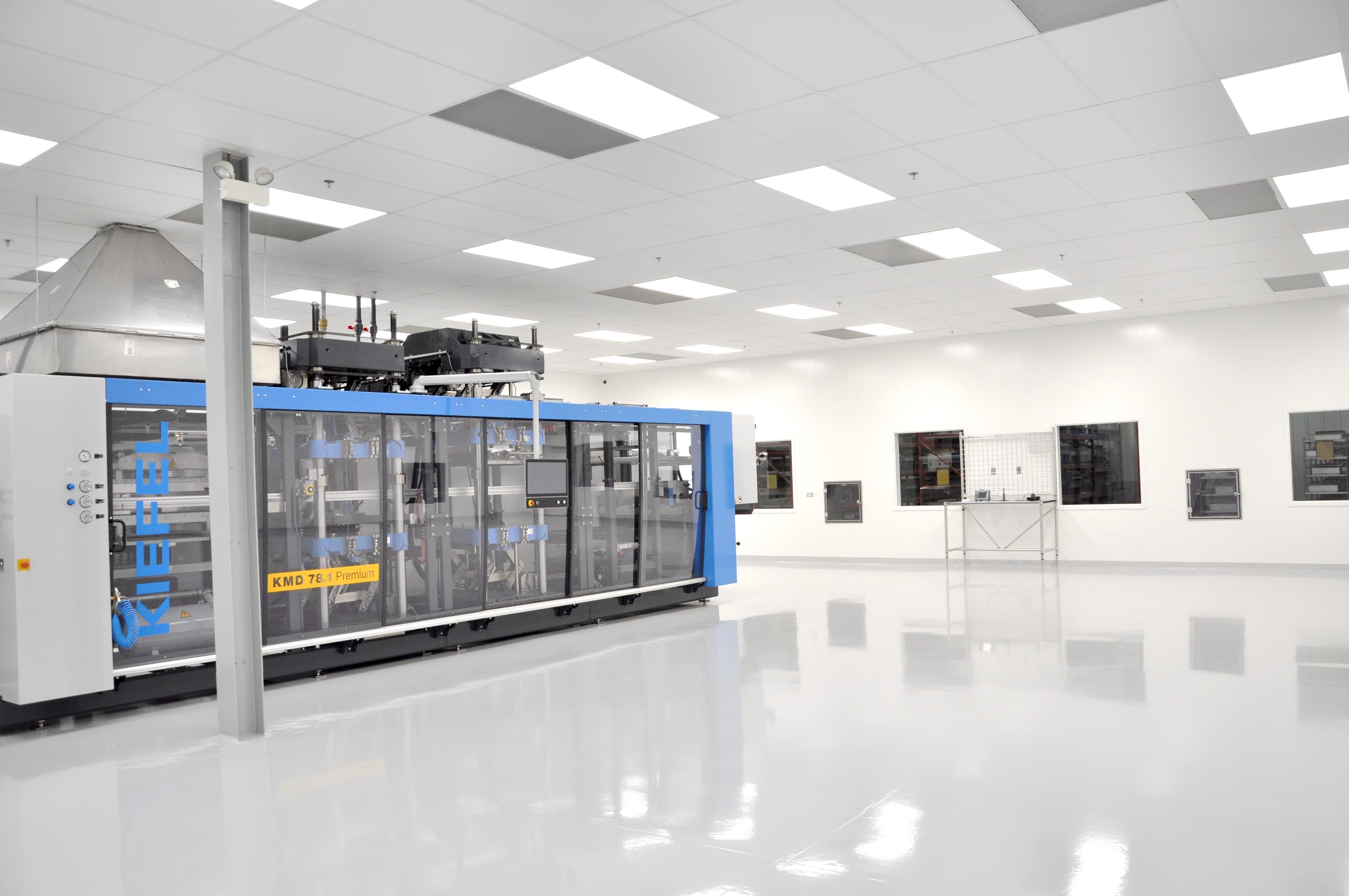 Dordan differentiates itself by being a family-owned and operated custom thermoformer with in-house design, tooling, and cleanroom manufacturing. Dordan's vertical integration, where the same team of packaging engineers that design the thermoform package also create the CNC-machined thermoform tooling, allows for more intelligent quality control; this is because there are no translation errors between the packaging design, thermoform tooling, and production parts. With nearly 60-years of experience as custom thermoformers, Dordan is committed to its strategic evolution to offer continuously-improving products and services that meet our customers' expectations.