Hello and happy Monday!
I received permission from Packaging Digest to convert my latest article on green plastics for thermoforming into a resource that can be downloaded for my readers.
Download "Green Plastics for Thermoforming" to learn about today's market for sustainable plastics compared to the market 5 years ago; presentation includes 7 material profiles with physical properties and environmental performance description; and, primary interviews with suppliers presents the inside story.
This presentation is follow up to Dordan's now retired Bio Resin Show N Tell, available for download here.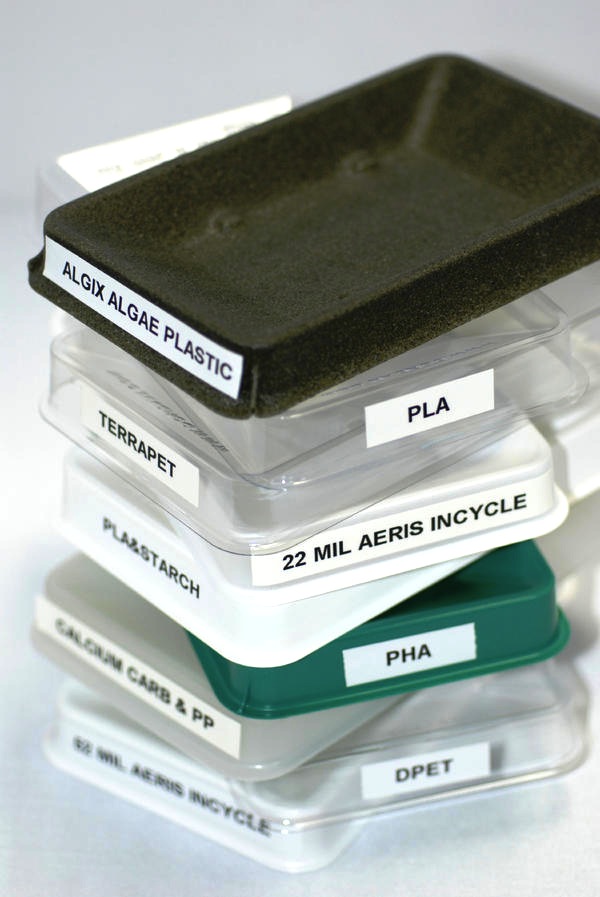 Above: Yesterday's "promising" green materials, where are they now?
Learn about Dordan's sustainable thermoformed packaging.