Dordan Manufacturing is now producing disposable plastic face shields with an adjustable plastic headband strap and foam forehead strip. Face shields act as splash guards, reducing contact with aerosol propellants of bodily fluids. Face shields are worn to protect against exposure to COVID-19.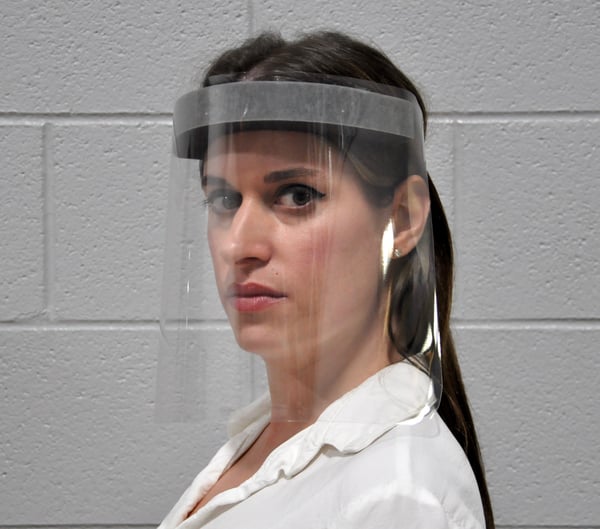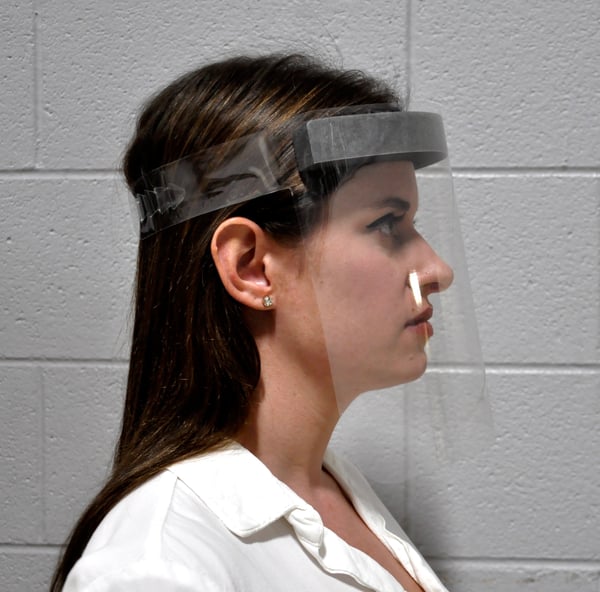 Pricing:
16 assembled face shields per carton, poly bagged.

Must buy full-carton quantities. Minimum order is 6 cartons (96 shields). Exceptions made for the local community (McHenry County).

$30.00/carton. Shipping is not included; shipping cost will be added to PayPal invoice. Payment required before shipping.

For orders above 350 cartons, email sales@dordan.com / call (815) 334-0087 for custom quote.
*Dordan is developing a denser pack out for 60 shields per carton. Details to come.
Specs:
Material: 0.012" clear virgin PET with 1" foam strip with PSA on one side; see engineering drawing below for dimensions.
Sustainability: Our PET face shields are recyclable post-consumer. To recycle: Remove foam strip from shield and dispose. Collect PET face shields with other #1 PET bottles and containers for recycling. Adhesive left on shield from foam is removed during the cleaning and reprocessing of PET flake at recycling facilities.
Manufactured at Dordan Manufacturing in Woodstock, IL; assembled at Dordan and distributed from Dordan. Dordan is ISO 9001:2015 certified.
Face shields are FDA 510K exempt under FDA Emergency Use Authorization.
Markets served:
Retail/grocery/pharmacy
Food-service
Manufacturing
Non-essential healthcare
Public works
Consumer
Payment details:
Credit cards accepted via paypal, coming soon to dordan.com. Large volume orders net 30 with credit check. Freight not included, FOB Dordan: freight collect.
Engineering drawing:

Design renderings: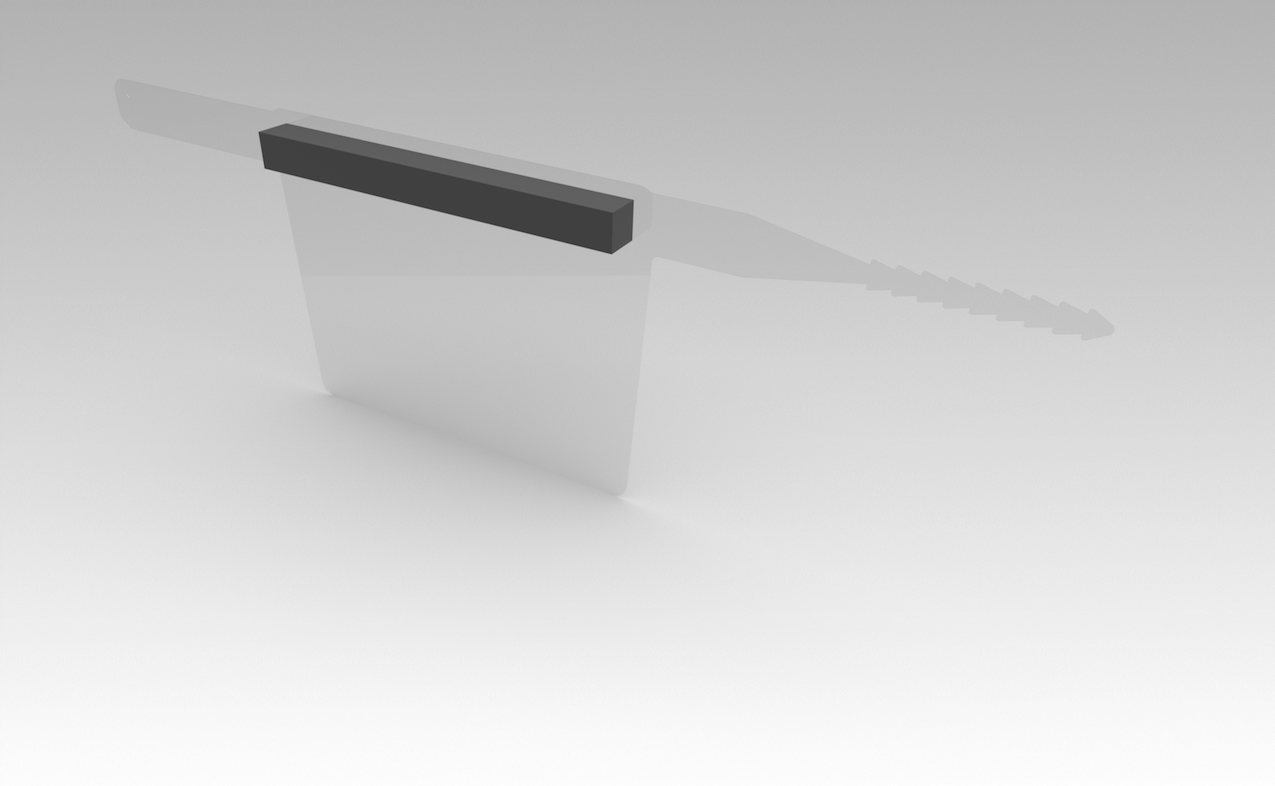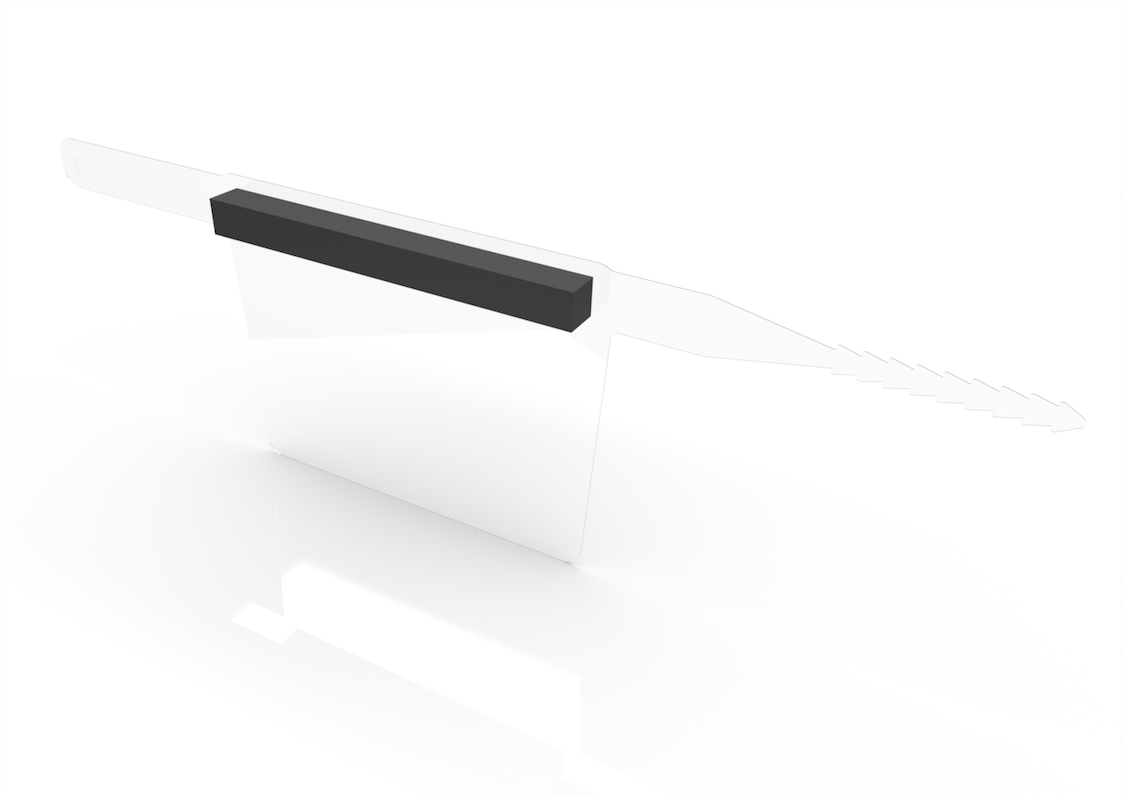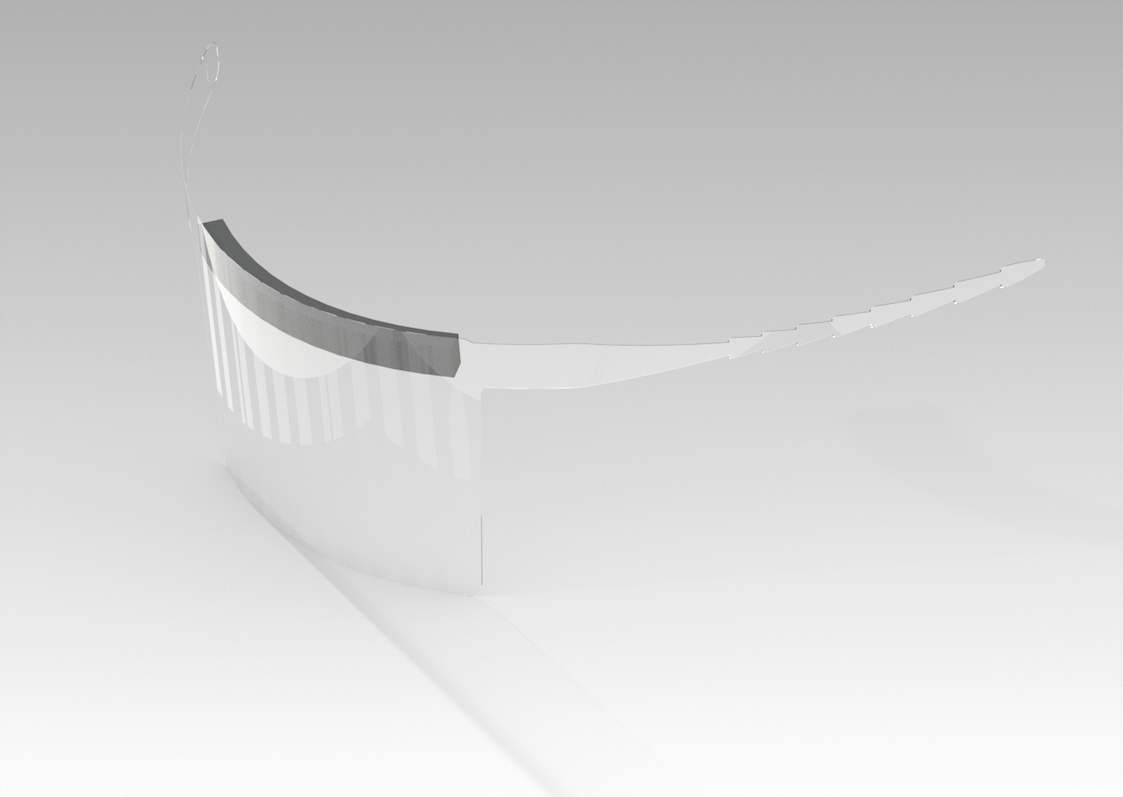 Contact:
Call (815) 334-0087
Email sales@dordan.com
Downloadable sales sheet coming soon.