There are two standard formats for medical packaging, pouches and thermoformed trays. Thermoformed trays offer product protection and orientation, workflow organization (if a procedural kit), and ease and grace of opening. Pouches provide a sterile barrier, but do not provide the same structural protection to medical products, nor do they offer a controlled opening experience, when compared with thermoformed trays.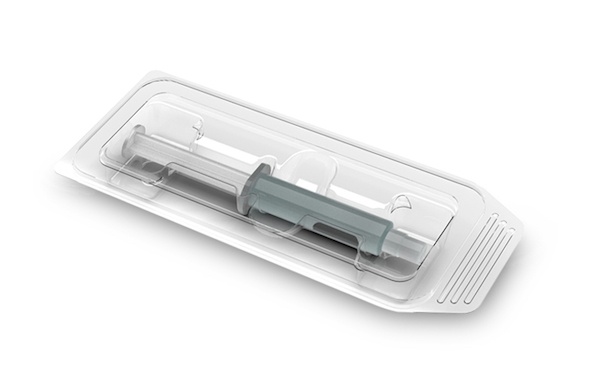 Thermoformed medical tray

If you are investigating thermoformed tray packaging for your medical product or device, below are things that you should know.
Medical packaging pricing, material type, material thickness:
Dordan can provide budgetary pricing based on the anticipated layout of the medical device in the tray. All we need to quote is an estimated tray size, material, thickness, and quantity. Medical grade PETG, blue tint or clear, is the standard for medical tray packaging. It is ETO/gamma compatible; die cuts clean (reduces fiber hairs and potency of "tags" left on thermoformed trays after being stripped from the plastic web after forming); forms well as it has more "give" then PET; and, is optimum for being heat sealed to Tyvek or other lidding substrates.
The recommended minimum material thickness for medical tray packaging is 0.030" to allow for a strong seal to lidstock. Anything thinner poses challenges to the heat sealer, as slight variability in the seal flange thickness, inherent in the thermoforming process, impacts the consistency of seal. At .030" thick, the worst case scenario for seal flange thickness is typically sufficient for a good seal. If the medical product is heavy, large, or deep, thicker material may be appropriate. Most procedural/surgical kits are .040" medical PETG, because the thermoformed kit is incorporated into the procedural workflow, and therefore requires a more robust composition.
Pricing and quantities:
Dordan can quote the minimum order quantity, which is based on the size of the tray/how much material is consumed per tray. Typical MOQs range from 1-5K trays. Dordan offers production in our standard facility and our ISO Class 8 certified cleanroom. The cost of standard facility production tooling is less than our cleanroom tooling, because our cleanroom thermoformer requires more components, like automatic stackers and strippers.

Dordan's cleanroom for manufacturing medical packaging
Timeline for medical packaging development:
Timeline for medical tray design and production can take anywhere from 8-16 weeks, depending on the complexity of the part/QC requirements. It typically takes 3-4 weeks to develop the prototype; then, another 6-8 weeks to produce the tooling. We offer various tiers of quality control procedures, based on our customers' requirements. We'll conduct a risk-based assessment and confirm the critical dimensions in a pre-production meeting with engineering, production, and quality management. After we produce our first articles (or first process validation run), we'll provide a final part drawing that will reflect the actual production tolerances (vs. estimated tolerances of engineering drawing); and, a full process capabilities report. You can then use this drawing/CPK data for incoming material inspections and internal validation. Dordan utilizes automated optical inspection equipment to rapidly provide a manufacturing baseline off which continued, and future, production runs are monitored and documented.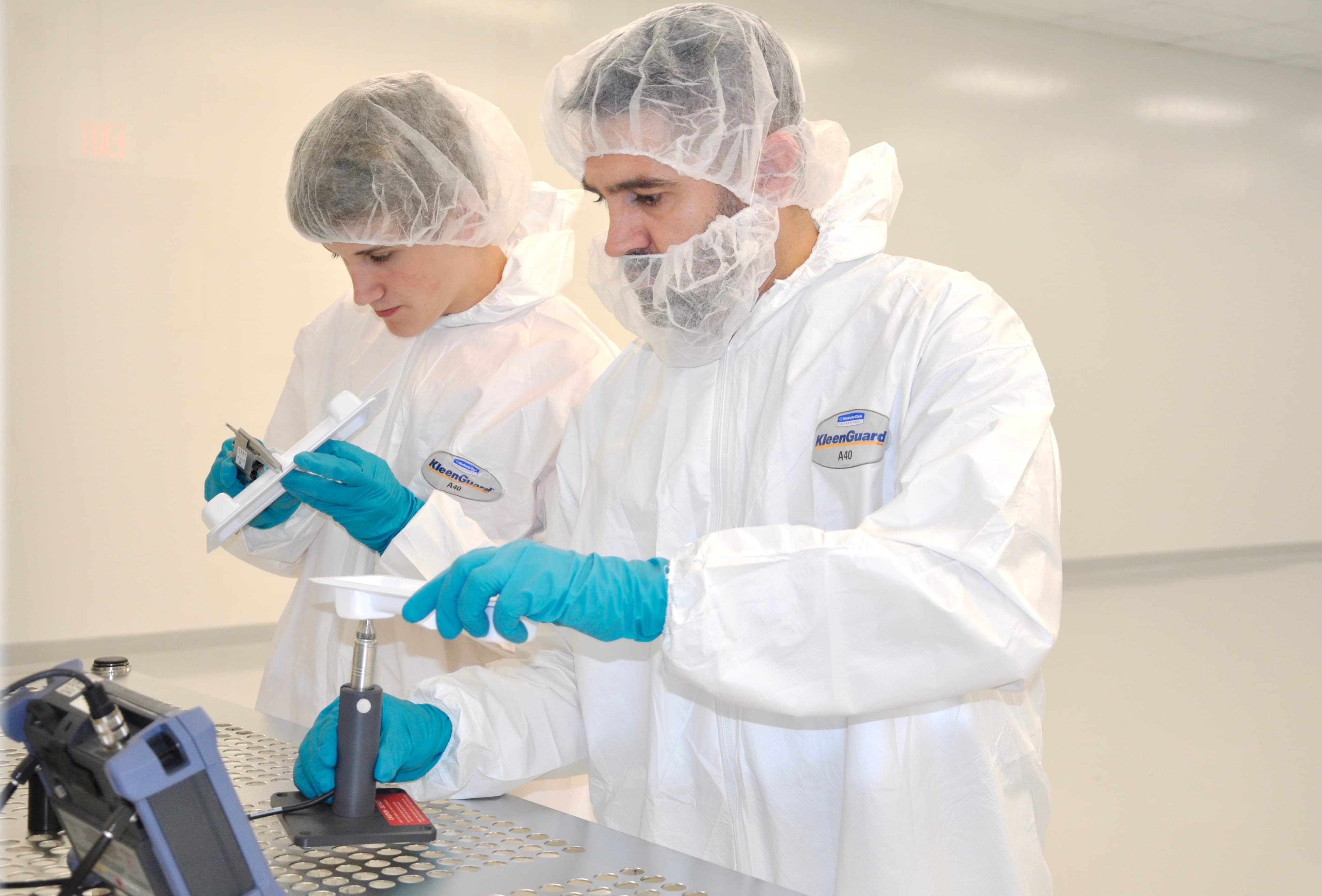 Dordan QC Manager and technician inspect a medical tray in cleanroom
Medical tray packaging design and engineering:
Dordan develops medical tray packaging from scratch and/or imports solid model files for manipulation for quality thermoforming via Solid Model NX. The physical medical device and/or model files aid in the development of the thermoformed tray packaging. All customer quality, aesthetic, and functional requirements and expectations are integrated into the medical packaging design process, with attention to the entire packaging supply chain to address all potential thermoforming challenges.
Prototype and production tooling:
Included in the cost of Dordan's thermoform tooling is prototyping. The function of the prototypes is to determine part form, fit, and function. Thermoform tooling is developed and produced via Solid Model NX CAM/CNC-machining centers by the same team of packaging engineers that develop the medical tray design. Once the prototype is approved, the tool paths for the prototype tool are replicated across the production tool (step and repeat). This allows for intelligent quality control and complete integration between the thermoform design and the production part. Production tooling components and ancillary equipment, like cutting die, pressure box, assist plugs, water plates, strippers and stackers, etc., is designed, built, and assembled in house.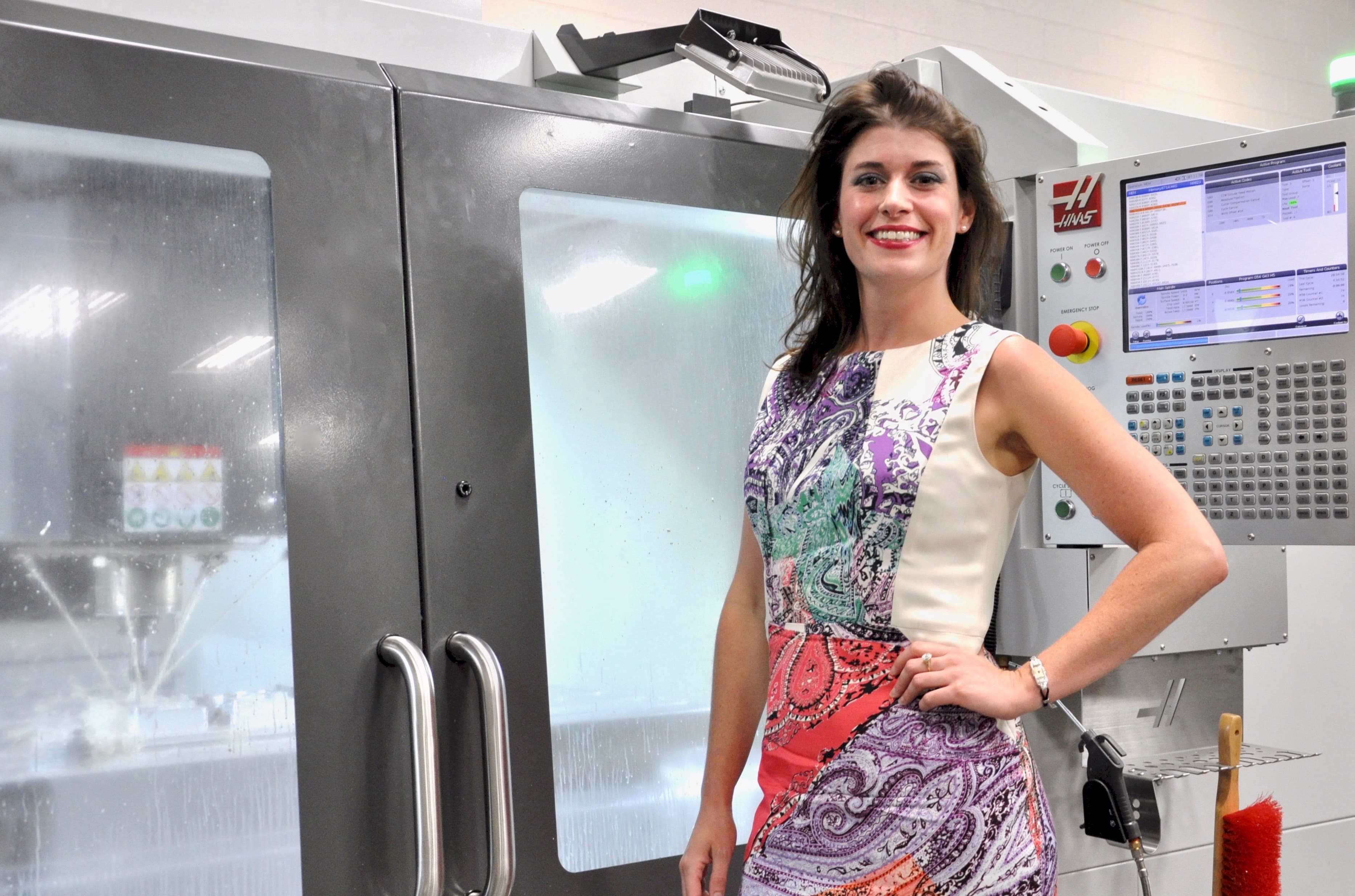 Third-generation Slavin, Chandler, in front of CNC in Dordan's toolroom
Cleanroom packaging manufacturing:
Cleanroom's are rated via air changes per hour. The function of a cleanroom is to manage, monitor, and mitigate the presence of particulate and biological agents in the production environment. The goal of medical packaging is to ensure the safety and efficacy of the medical device from the point of fulfillment through opening by the end user. Manufacturing medical tray packaging in a certified-cleanroom reduces supply chain risk and the potential of bio-burden.
Heat sealing to Tyvek or other lidding:
Sealing Tyvek or other lidding to PETG thermoformed trays is a standard sterile barrier for medical packaging. The seal flange, which is slightly inboard from the outside die cut, extends up from the tray cavity, providing a raised perimeter that the lidding adheres to. It is typical to have a peel tab, or several, around the perimeter of the tray. It is important to understand the preference of the end user when determining how the lidding should be designed to be removed from the tray.
Once the thermoformed trays have been produced, it is recommended that they be supplied to the heat sealer for the development of the heat seal tooling. Typically, the company that is selling the sealing equipment should develop the heat seal tooling. Heat seal tooling typically has a silicone or other substrate gasket that mates with the underside of the tray raised seal flange when the tray is placed into the tooling. The lidding is then placed within the locators (pins or other) on the tooling and the machine indexes/shuttles forward, compressing and heating the tray seal flange with the lidding, activating the adhesive.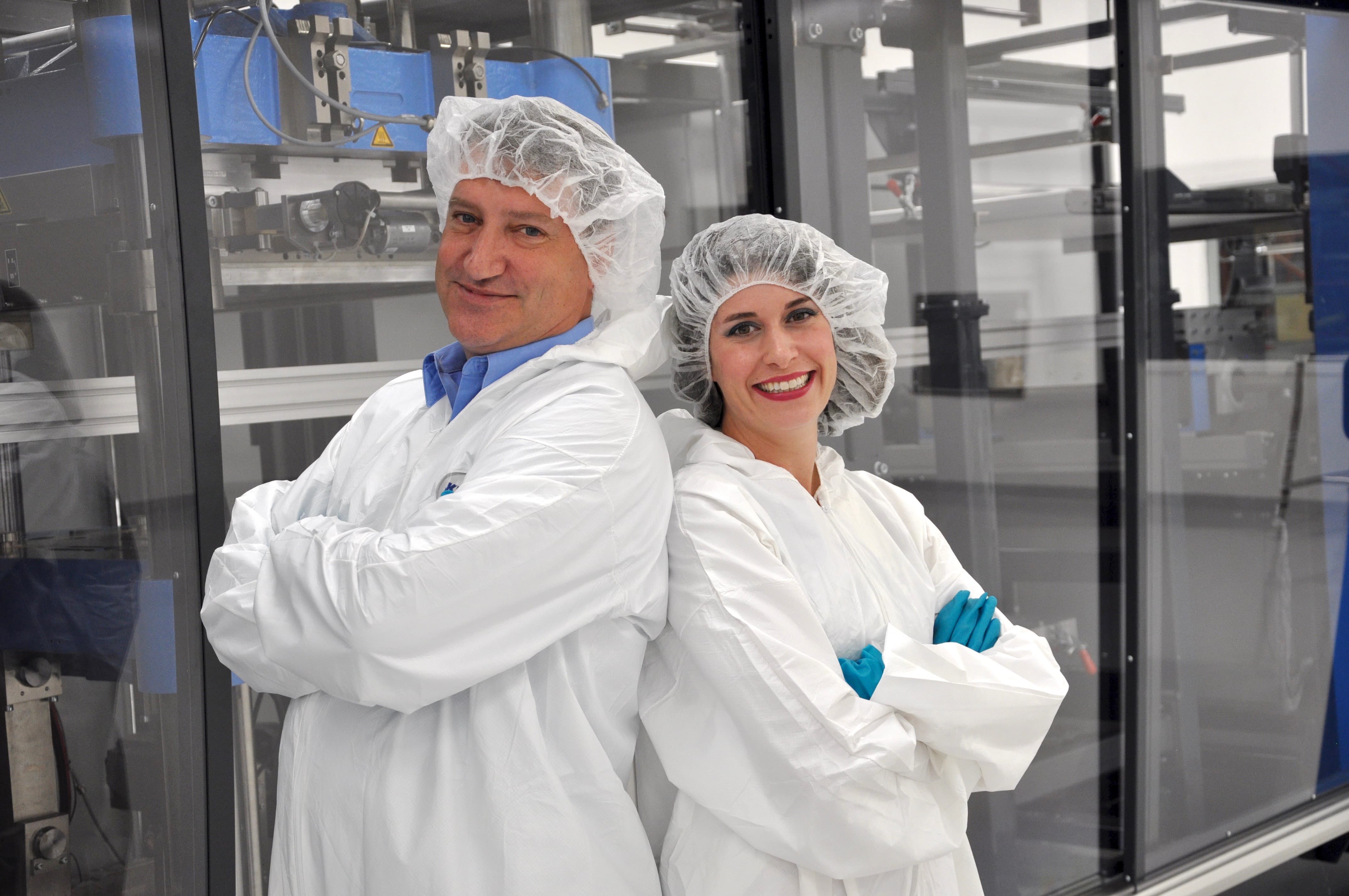 Dordan siblings and company principals, Aric and Chandler Slavin
Dordan Manufacturing is a third-generation, family-owned and operated custom thermoform designer and manufacturer, based in Woodstock, IL.