Hey, guys!
Dordan is in Woodstock, IL, home of Dick Tracy's Chester Gould, Orson Welles, and Bill Murray's Groundhog Day. I moved here after living in downtown Chicago for 12 years, and I love it. It is a great community with the nicest people doing all sorts of cool things. One such cool thing is happening this Saturday: The 2nd Annual Keep Woodstock Beautiful Community Clean Up Day.
Woodstockians will join together at Matrix 4, a local injection molder, to clean up the community in preparation of summer. After getting geared up, volunteers will disperse to their assigned locations to clean up the trash left behind. After collection, participants will return to Matrix 4 for some summer eats.
Keep Woodstock Beautiful is organized by the Woodstock Chamber of Commerce, the City of Woodstock, Promote Woodstock, The Environmental Defenders of McHenry County, and the Woodstock Jaycees. All members of the community are invited to attend.
See ya there, Woodstock!
Learn more about the community of Woodstock here.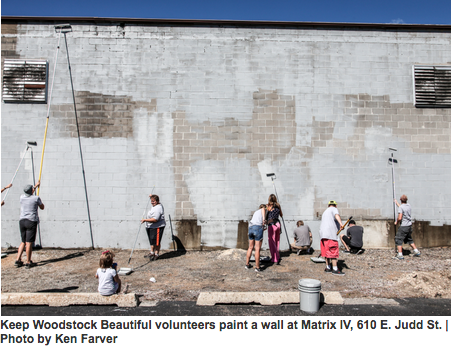 2016 KWB