Dordan Manufacturing is based in Woodstock, IL. Local newspaper, the Woodstock Independent, published an article that highlights the custom thermoformer's progression over the last 60-years.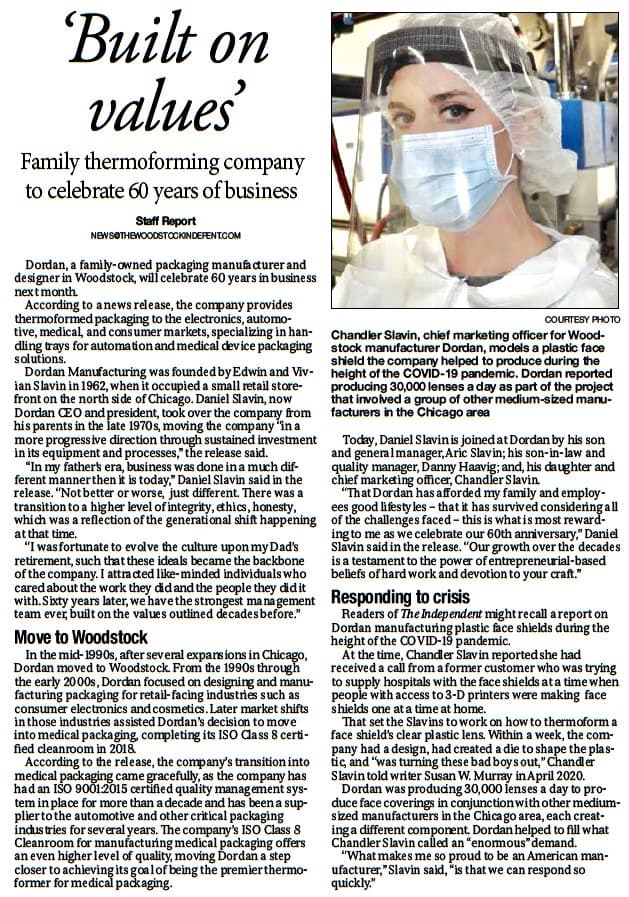 The Northwest Herald, a McHenry County based publication, likewise published an article about Dordan's 60th anniversary, available here.
Dordan is a packaging design and manufacturing company that is third-generation family-owned and operated. Dordan began in Chicago, moving to Woodstock, IL, in the mid 1990s. The thermoforming company specializes in developing packaging like plastic trays, blisters, and clamshells, for the automotive, electronics, medical, and consumer end markets.