Minneapolis, MN, Oct. 10-11th, 2023-- Dordan Manufacturing, a designer and manufacturer of medical packaging like device and catheter trays, surgical/procedural kits, sub-component assembly trays, and more, to exhibit at MD&M Minneapolis, booth #2738. MD&M is the region's most comprehensive medical design and manufacturing conference, with hot topics including cardiovascular, 3D printing, and robotics.
Dordan is a full service medical packaging supplier with in house design, tooling, and ISO Class 8 cleanroom manufacturing. The booth will be staffed with experts in thermoform design and manufacturing to share insight into the medical packaging developmental process.
Dordan entered the medical packaging market in 2018 with the completion of its certified ISO Class 8 cleanroom. The transition into medical was eased by the thermoformer's 60-year expertise as a designer and manufacturer of high quality packaging.
Dordan President and CEO, Daniel Slavin, reflects on the last 5-years of cleanroom operation:
We have learned a lot about the priorities of medical device companies and have enhanced our quality processes to meet those expectations. Investments in equipment and talent has proven successful, as medical device OEMs and their supply chain partners now comprise over 60% of new business.
We have always been high quality thermoformers. As markets evolve, it's important to adapt, but it's also imperative to stay true to your core capabilities. For Dordan, medical packaging is a natural progression for long term and sustainable growth.
During its 5-years as a medical packaging supplier, the thermoformer has developed new ways of developing innovative designs and tooling that takes advantage of advanced manufacturing principles.
Visit Dordan at MD&M Minneapolis, booth #2738, to learn about thermoformed medical packaging and see innovations in package design and manufacturing.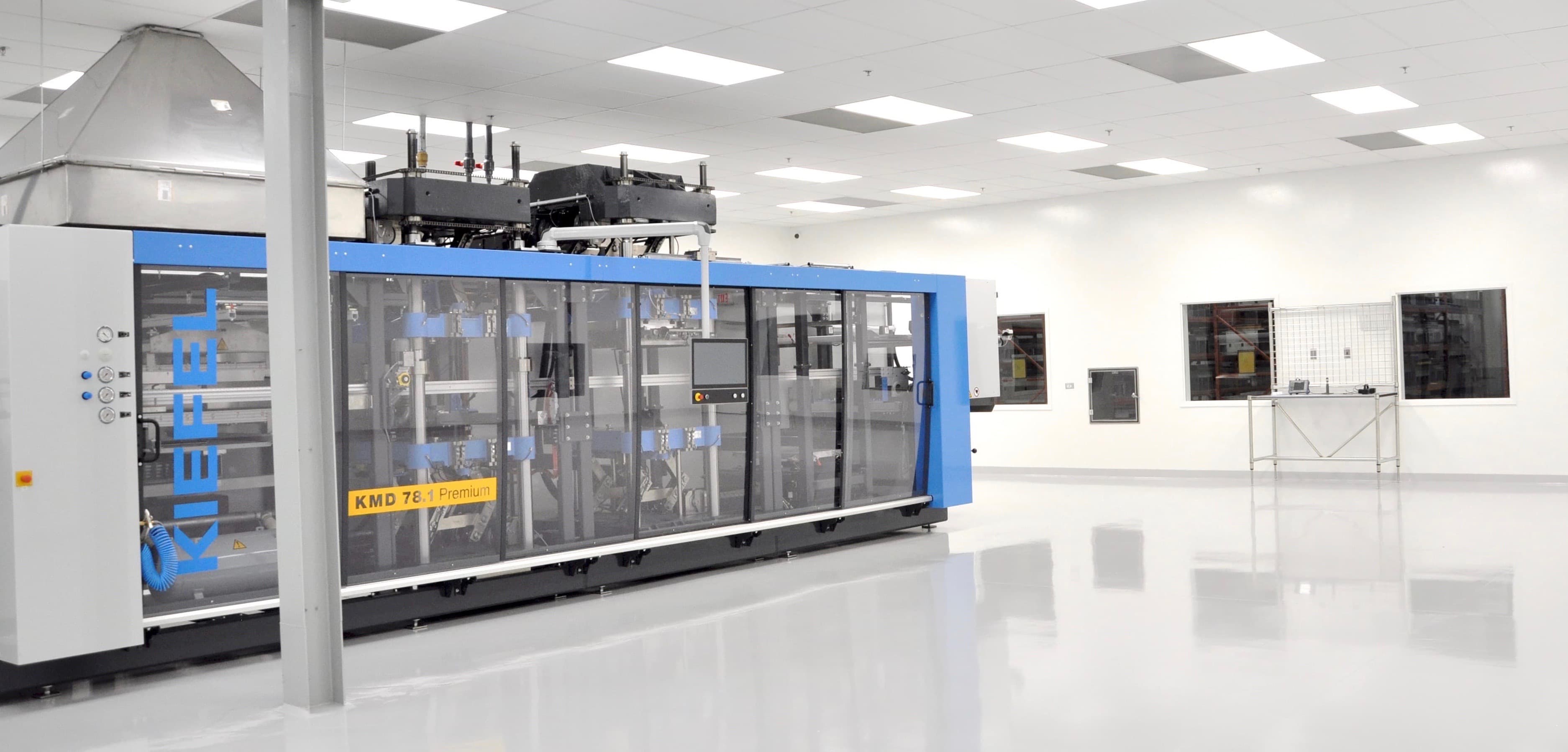 Dordan's cleanroom for manufacturing sterile medical packaging