Hey guys!
When I became Dordan's Sustainability Coordinator in 2009 we created our Annual Bio Resin Show N Tell, a profile of the available bioplastics for thermoforming with comparative performance and price analysis; we'd showcase this exhibit at Pack Expo, which included thermoformed samples of each profiled bioplastic. What started with just a few bioplastics in 2009 grew to a Show N Tell of over 9 materials by 2013. It was fun testing all the exotic materials coming onto the market for inclusion in our Annual Bio Resin Show N Tell and we were happy to educate packaging professionals on the applications and draw backs of this new class of "green plastics."
The two years that followed I lost touch with innovations in bioplastics, making no additions to Dordan's Annual Bio Resin Show N Tell. The exhibit became tired, no longer a point of interest for our clients and prospects as we witnessed a stronger demand for recycled, rather than biodegradable or bio based, thermoformed packaging solutions. This was largely because, as our Show N Tell demonstrated, the application was limited for bioplastics in thermoformed packaging for retail due to performance and cost issues: When we sampled PLA in 2010, for instance, the material was too brittle to pass shipping drop tests and had to be transported in refrigerated trucks due to the low heat deflection temperature; this was clearly not ideal for most retail packaging applications and therefore not appropriate to most of Dordan's clients. Different versions of the same story repeated itself with each material profiled in our Show N Tell, unfortunately, and we shifted our attention on sustainable packaging solutions from bioplastics to PET thermoform container recycling.
And then I saw a presentation from Dr. Molly Morse at SUSTPACK15 in Orlando; she is the CEO of methane-based PHA supplier Mango Materials. She and a team of researchers from Stanford discovered that it is "biologically favorable" to convert methane to PHA rather than sugar, which makes for a much more efficient process and therefore cheaper PHA bioplastic material!!! Read my Q&A with Dr. Morse here.
My interest in bioplastics became reinspired hearing Mango Materials' story, and I wondered what other innovations in bioplastics had transcended since my withdrawal from this space.
I pitched the idea of a "Bioplastics, where are they now?!" E! True Hollywood type story (I'm kidding/not really kidding) to the Editor at Packaging Digest Magazine and she liked it! So my next article for Packaging Digest Magazine is on developments in bioplastics for thermoforming; a review of the last 5 years of bioplastics' performance in the thermoformed packaging market.
I have been interviewing the material suppliers profiled in Dordan's Bio Resin Show N Tell on what is going on with their respective bioplastic and green plastic offerings, in their companies, and in the thermoform and larger packaging market segments; and, my MIND IS BEING BLOW.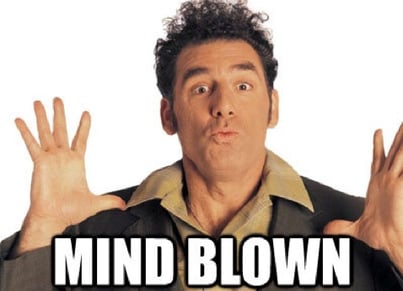 Some materials are no longer available, some companies no longer exist, some companies have completely restructured their market focus or approach, and some have fundamentally innovated; but, they all have a story to tell.
Hear from Natureworks, ALGIX, Mango Materials, Metabolix, Solegear, OCTAL, LOLIWARE and more on innovations in bioplastics and "green plastics" for thermoforming in my next article for Packaging Digest, coming September.