Hey guys!
I had the opportunity to interview Brent Ostrowski, Procurement Manager at BestBuy, last week at SustPack17 in Scottsdale, AZ, on behalf of Packaging Digest.
Titled "Collaboration empowers sustainable packaging progress," Brent summarizes in 2 minutes the value of attending sustainable packaging conferences for large brands/retailers like BestBuy. Check it out here!
If anything, I hope you at least enjoy my cheese-ball smile in the video still below!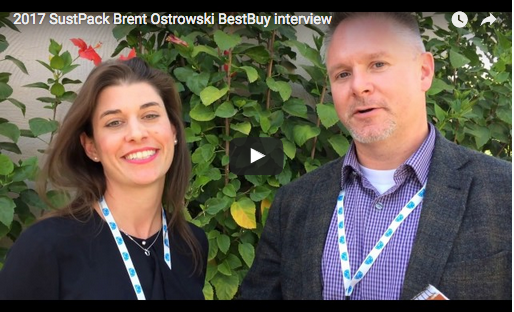 Above: ME and Brent Ostrowski of BestBuy @SustPack17
Learn about Dordan's sustainable thermoformed packaging.