Hello world!
Not too sure if you caught this press release by SPI describing the results of the NAPCOR/SPI PET thermoform recycling pilots. To refresh your memory, SPI awarded grants to three recyclers following a RFP in 2011 to implement PET thermoform recycling programs. The press release summarizes that these actions lead to an increase in PET thermoform recycling in the US and Canada, hurray!
I, however, was left unsatisfied at the conclusion of the release. While I think it is positively fabulous that the three different PET thermoform recycling programs resulted in the increase of PET thermoform recycling in the country, I wanted to drill down and understand the pros and cons of each program. After all, SPI/NAPCOR chose the recyclers they did because they all represented a different set of collection methods and service demographics, which dramatically impacts a recycler's bottom line. So, my sustainable packaging friends, I have analyzed the Report, "SPI and NAPCOR Study on Increasing PET Thermoform Recycling through Education, Access, and Collection Programs," and am here to report back.
First of all, I think the aforementioned Report is sensational; it is well written and presents an objective treatment of the success of the pilots. So kudos to all those involved. It's existence speaks to the tremendous progress in PET thermoform recycling the last 5 years, which I am happy to have been a part of.
But now let's get onto the good stuff.
So here is the deal: SPI selected three very different recyclers to implement their own version of PET thermoform recycling. First up, and receiving the largest portion of the SPI grant ($63,000), is Montgomery County. Based in Central Maryland and owned by the County, this recycler provides waste management services to 1.5 million county residents; including, single and multi-family residential, commercial, governmental, and away from home collection like private and public schools and local/regional events and festivals. Montgomery County's goal upon receiving the grant was to develop an efficient urban/suburban model for PET thermoform recycling.
Next up, receiving the second highest chunk of grant money ($25,000) is Pennsylvania Recycling Markets Center, Inc. (hereafter, RMC). Based in Pennsylvania, RMC is a non-profit corporation providing waste management services for 165,000 residents of Elk and Lebanon Counties. Elk County has a population of 31,946 and offers public, private, and non-profit recycling collection operations including two curbside and six drop off programs sponsored by local government. The Lebanon County Recycling Program serves a population of 133,568 and like Elk County, offers public, private, and non-profit recycling programs; including, 17 curbside collection programs and eight drop off programs, all sponsored by local government. RMC's goal upon receiving the grant was to develop a successful rural collection model for PET thermoform recycling.
Last but not least, though receiving the least amount of grant funding ($10,000), is Firstar Fiber, Inc., a privately owned recycler providing waste management services to Omaha and Lincoln metropolitan regions, central and northeastern communities of Nebraska; and, the Sioux City, Woodburry County, and western regions of Iowa. With its diverse customer base and collection methods, Firstar built a strong collaborative PET thermoform recycling program team that includes Omaha's recycling office, local college sport venues, and regional grocery representatives. Firstar's goal upon receiving the grant was to implement a sustainable residential and away-from-home PET thermoform recycling model.
Just as much as these grant recipients differed in demographics and collection programs offered, so too did the differ in the types of education they used to inform their participants that PET thermoforms are now recyclable. Montgomory Country employed the most extensive forms of education, investing in everything from advertisements in cable television, radio, movie theater previews, print publications, and use of transit advertising; consult the Report for a list of all communication methods employed. RMC invested in more moderate educational messaging, including residential mailers and radio advertisements. Firstar focused on targeted messaging, like video advertisements at sporting events (to facilitate away from home recycling) and "I'm Recyclable" stickers on grocery products.
And now we get to the real meat of the discussion; that is, processing and intermediate processing methods employed. As argued in my Recycling Report, the issue of look a likes, like PVC clamshells, are one of the largest obstacles facing the inclusion of PET thermoforms in the recycling infrastructure. As such, each grant recipient had to develop its own approach to removing this barrier to recycling PET thermoforms from its existing sortation processes.
Montgomery County collected clear and black PET thermoforms for recycling; the latter coming directly from school and foodservice program partners. It processed clear PET thermoforms in secondary sort, once all the fiber, metal, PET bottle and HDPE containers had been removed. The recycler trained sorters to visually identify PET thermoform packaging from other look a likes, relying on NAPCOR's technical training. Grant funding was used to purchase two hoppers and hire two individuals devoted to sorting PET thermoforms.
RMC relied on source separation at drop off locations as the primary processing method for PET thermoform recycling. Those thermoforms not readily distinguishable as PET were put aside for further analysis via portable plastic resin analyzing equipment procured by RMC through grant funding. Also acquired with grant funding includes durable storage containers that could be easily broken down when not used, bulk mailing of education material, and radio advertisements.
Firstar processed curbside collected thermoforms via manual sortation into mixed plastic loads. The process to recover PET bottles and thermoforms was neither manual nor strictly mechanical insofar as requiring optical sorters; rather, both were left on a conveyor feeding the container sort line so as to fall off the end along with aluminum cans, which were removed with eddy current. Firstar sorters removed only plastics #2-7, letting PET stay on the line. Sorters then visually identified PET thermoforms on the line via NAPCOR technical training. Grant funding was used to situate participating colleges with recycling containers and the aforementioned-targeted educational medias.
Soooo what program proved most successful?
The results are in.
In Montgomery County, the total PET thermoforms shipped during the grant period was 258.67 Tons vs. the 40.14 Tons shipped six months before the grant. For RMC, the PET thermoforms collected were mixed with bottles, with 10% of each bale by weight estimated to be PET thermoforms. Mixed PET bottle/thermoform bales sold to Evergreen in Ohio totaled 27.4 Tons, 2.74 Tons being PET thermoforms. And at Firstar, a study performed on the PET sorted identified that PET thermoforms represented 9% of the total PET processed; the company estimates that thermoforms were approaching 1% of PET bales, though no definitive figures exist for total PET bottle and/or thermoform Tons shipped/sold. Firstar suggested that allowable levels of thermoforms may be 5-10% by weight of PET bottle/thermoform bales; that only a manual sort could maintain low capital costs; and, relying on sort crews further provides responsiveness to match the developing supply chain i.e. scale up or down thermoforms collected to match intermediate PET processors' tolerance. It was determined that end market value related to combining thermoforms with bottles would inform material handling procedures at the MRF level; similarly, the market would determine levels of tolerance. The low-tech approach to sorting at Firstar proved effective to capture PET thermoforms but has a greater margin of error for look a like contamination. The recycler's approach neither adversely impacted pricing nor quality from end markets. If the markets determine that thermoforms degrade the value of bottles to the point that there is no choice but to reduce their price when included, however, it will leave Firstar with few options other to be pulled with the lowest value mixed plastic bales. The key is for MRFs to employ auto-sorters to reduce the margin of error for including look a likes in PET only bales.
In summary, Montgomery generated $41,899.41 in revenue from the sale of PET thermoforms, RMC generated $9,478.42 in revenue for PET mixed bales, and Firstar reported no sales figures. The total cost to Montgomery Country to recycle PET thermoforms was $136,251.31, though I don't know if this includes or omits the grant funding; for Firstar, $120,000, and for RMC, no systems costs were made available.
Wow. I will let y'all chew on all this fabulous data for a day or two before we develop some take-aways. I have been asked by Plastics in Packaging Magazine to describe the pilots' takeaways in a new feature. Stay tuned! Plastics in Packaging Magazine previously awarded me the cover story for my second Recycling Report, "The State of Post-Consumer PET Thermoform Recycling: Past, Present, & Future."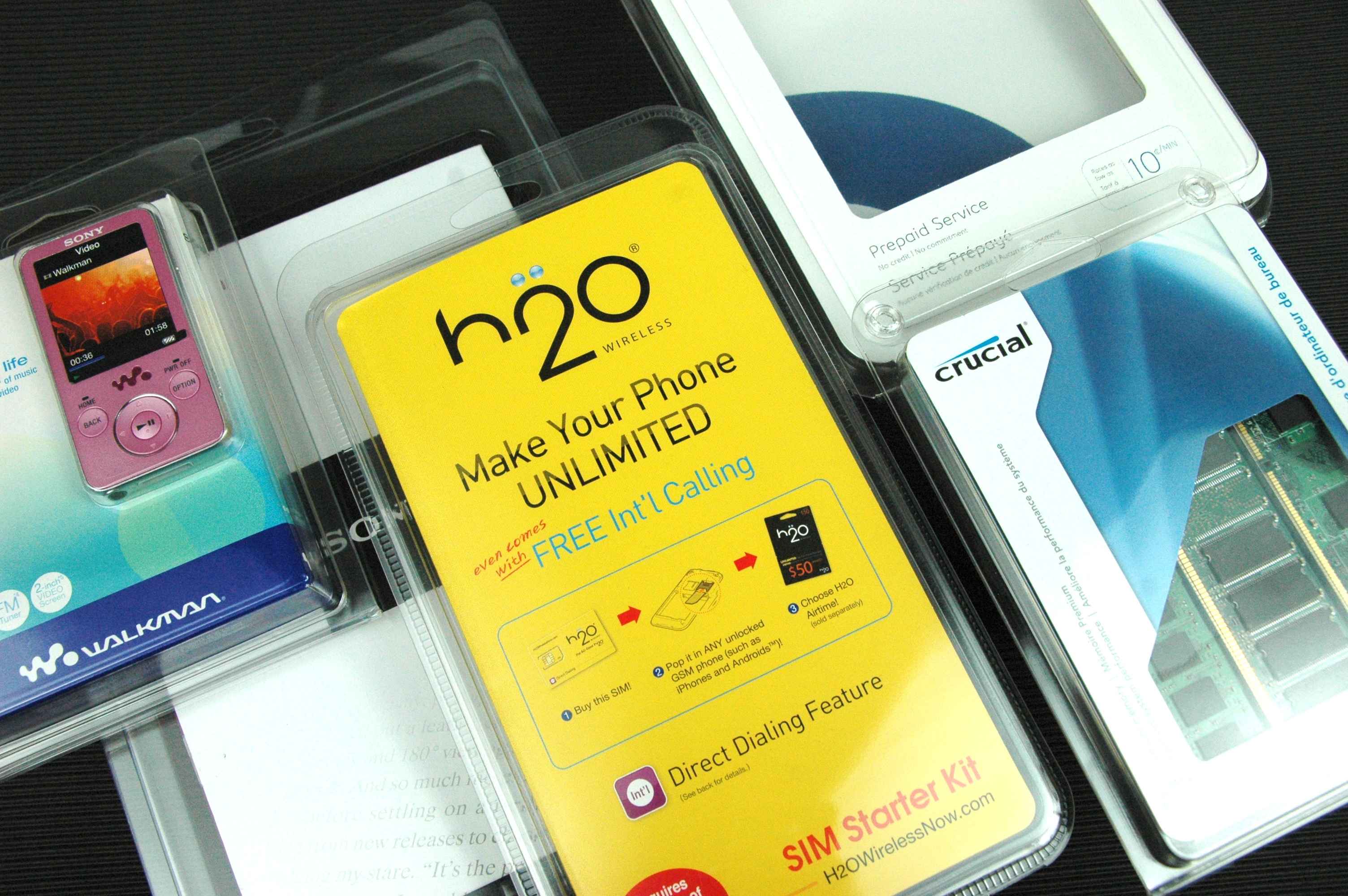 Above: Dordan custom PET thermoformed clamshell packaging