The super tall guy to my left is Julian, my NEPHEW. This picture was taken at MDM in CA a few weeks back. He just moved into sales after working in QC, prior to which, he spent a few years in the plant learning the nitty-gritty of thermoforming. It's official: I'm old (-ish). 😏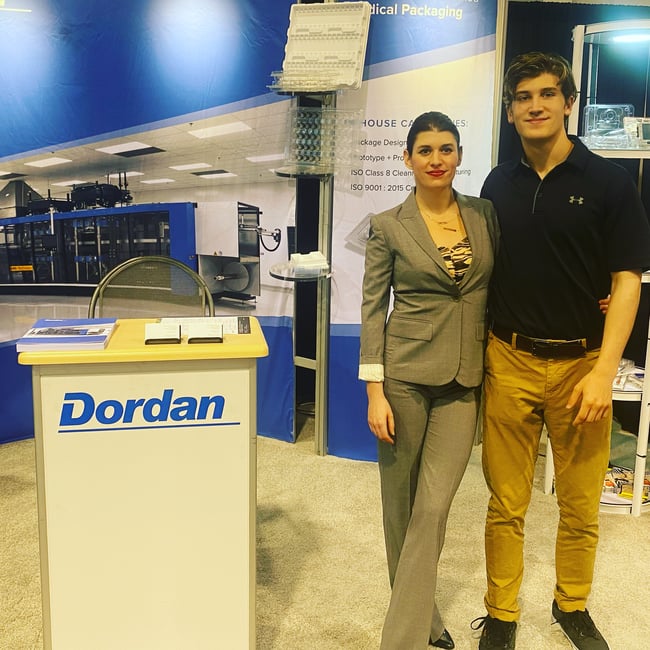 To further embarrass him...
Here is a photo montage of the lil' squirt throughout the years at Dordan, enjoy!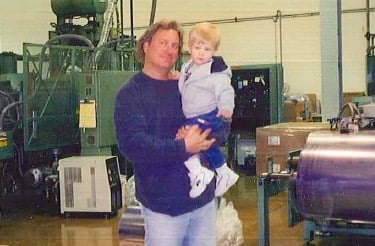 Baby Julian with my Dad/his 'pa', current CEO/President, Daniel Slavin, at Dordan Manufacturing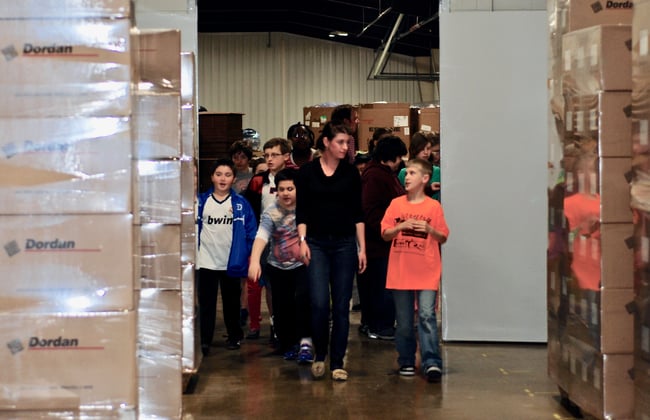 Yours truly (center) with Julian (orange tee-shirt) during his school tour at Dordan.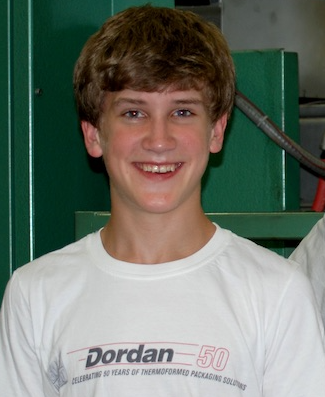 Julian's first 'headshot' when he started as a line-worker (he was 16, I swear! Us Slavins, we're late bloomers).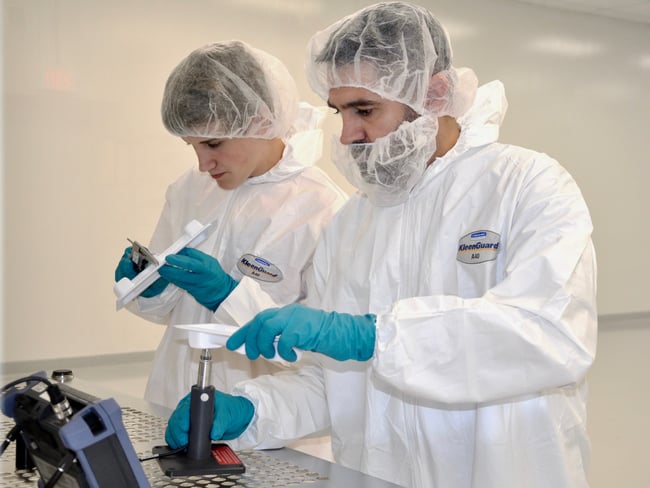 Julian with uncle-in-law and boss, Danny Haavig, in Dordan's cleanroom.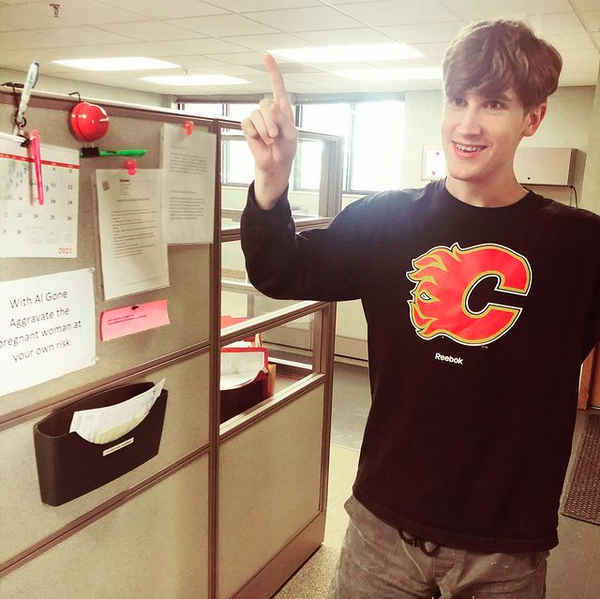 Julian after he moved into sales this summer, celebrating his first sale.
To see photos of Dordan's first and second-generation Slavins, check out our history slideshow.