Hi guys!
I hope you have your protective glasses and are ready to watch the magnificent marvel that is the total solar eclipse, visible from the entire United States, for the first time since 1979! Here I am practicing my, "wow, look at that" pose because practice makes perfect!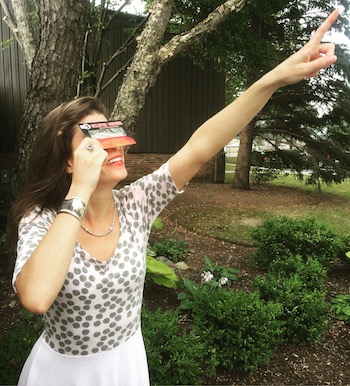 Where were you in 1979? I wasn't born, nor had my mom met my Dad, Daniel Slavin, President & CEO of the old ranch we affectionately call custom thermoformer, Dordan Manufacturing.
In 1979 Dordan was at 4027 North Elston Avenue in Chicago, in what I've heard, not the fanciest shop, ha! Here is a picture of my Dad circa 1979 with the property land lord, as we didn't own at the time.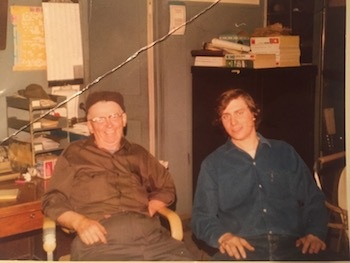 According to my Dad, in 1979 we were "just trying to survive." My grandfather had recently retired, leaving my Dad as the majority owner at the ripe age of 27. My grandmother, still alive and kicking for today's eclipse at 101, also worked at Dordan. Hear more about her story here.
Wherever you were or where not in 1979, I hope you can get out and see today's total solar eclipse; but don't forget to wear your safety glasses!
Learn more about Dordan's history.