On Tuesday, August 30th, Dordan joined four other women-owned or operated manufacturing companies at a round table discussion with Congress Representative, Lauren Underwood, and USTR Ambassador, Katherine Tai.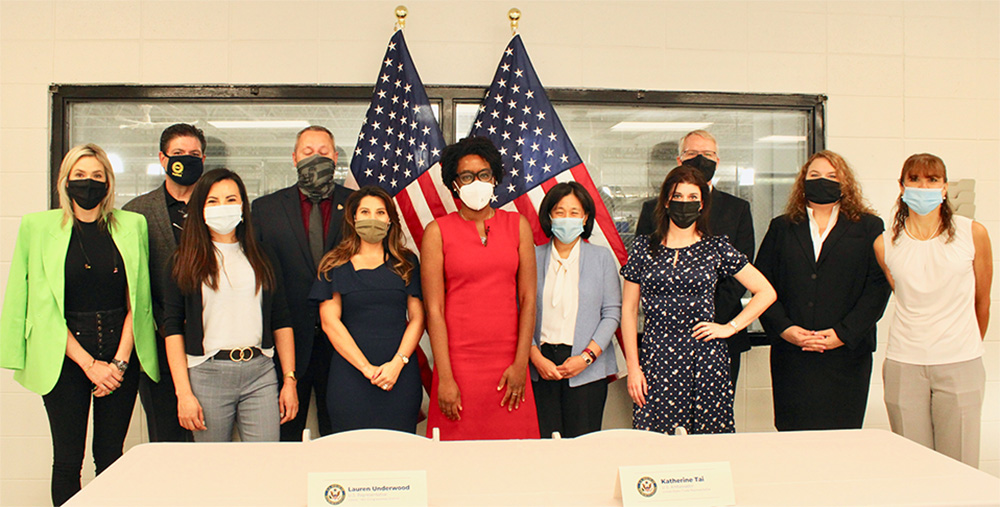 The meet was scheduled to discuss the impact of the bipartisan Infrastructure Investment and Jobs Act on small and medium-sized manufacturing companies in Illinois's 14th District. Issues like labor, trade policy, sustainability, and increasing access for women in manufacturing were addressed, with commentary from Rep. Underwood and Ambassador Thai. The other women manufacturers included Patricia Miller, owner of Matrix IV, an injection molding company in Woodstock, IL; Nicole Wolter, owner of HM Manufacturing, a manufacturer of power transmission components in Wauconda, IL; Gina Lipscomb, owner of RJ Lipscomb Engineering in West Chicago, IL.; and, Marcia Ayala, President of Aurora Specialty Textiles in Aurora, IL.
Dordan Manufacturing is based in Woodstock, IL. We are a family-owned designer and manufacturer of custom thermoformed packaging, like medical packaging, dunnage trays, clamshells, and blisters.