Here's some pop culture trivia for you:
Dordan's Woodstock, IL, is the 'Punxsutawney' of Bill Murray's 1993 classic, Groundhog Day. Every year, Woodstock celebrates this legacy by reliving the movie's events, which commence with the Groundhog's prognostication and continues through the day. Read more about Woodstock's social-distancing Groundhog Day in this Woodstock Independent article.
Woodstock Willie is our beloved Groundhog mascot, who participates in the day's events. This year, Woodstock Willie asked Dordan Manufacturing if we could provide him with a custom face shield, since we've been manufacturing them since the start of the pandemic. After a few hours of arts and crafts, we had something that would fit his comically-large head. Willie made his debut in Dordan's face shield with Chandler, Dordan's Marketing/Sustainability Manager, just in time for Groundhog Day.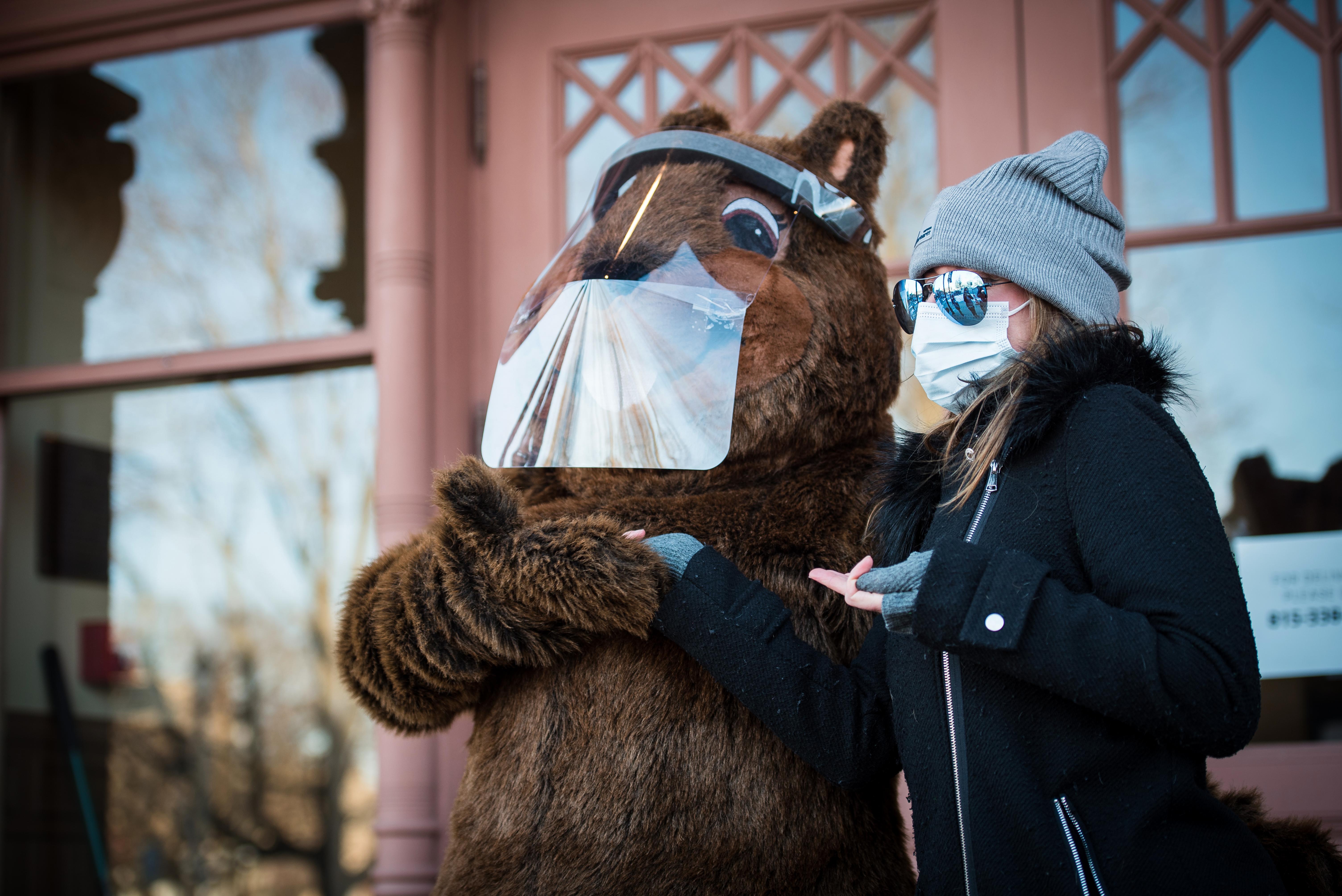 Woodstock Willie models Dordan's face shield with Chandler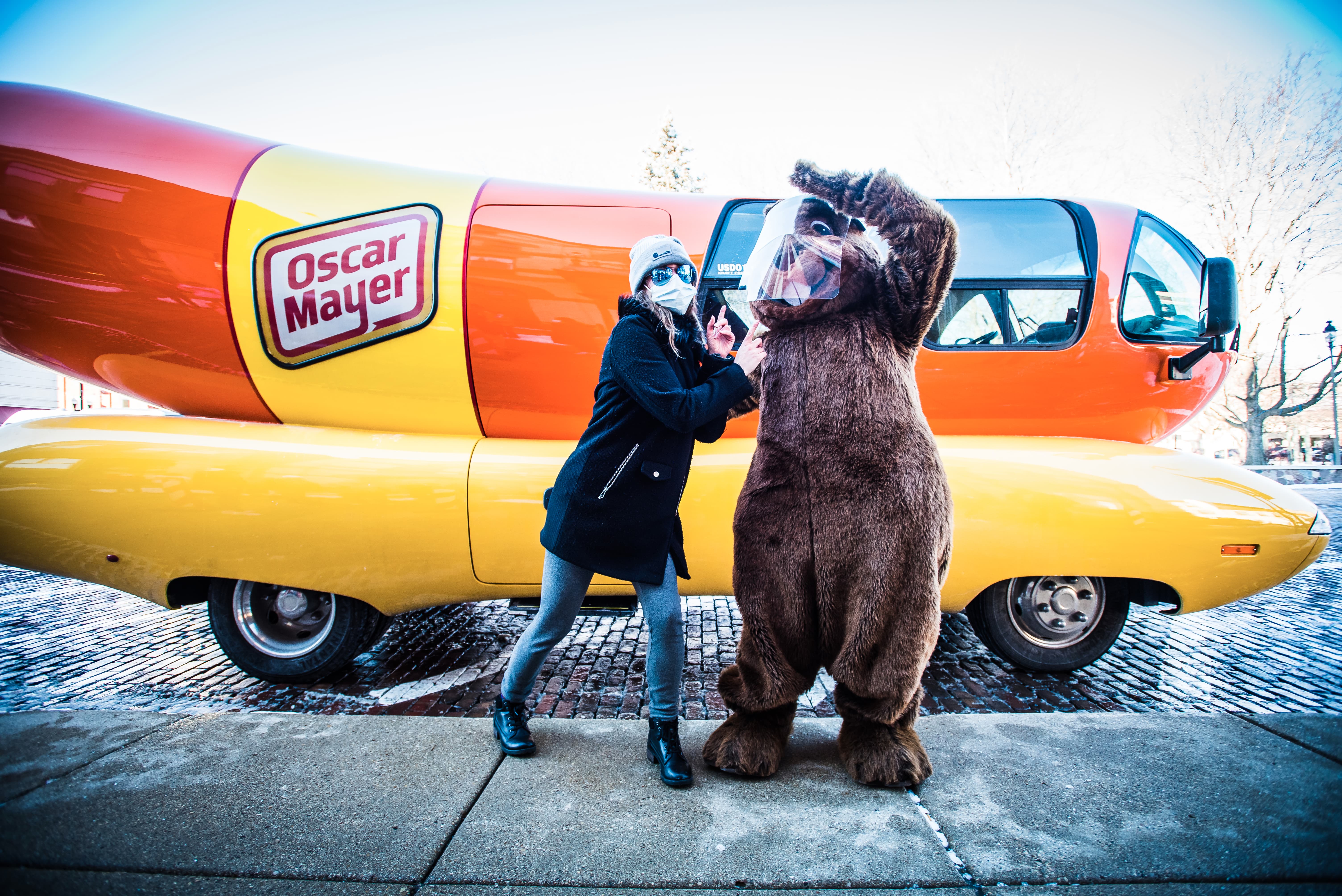 Willie and Chandler pose in front of the Wienermobile during its stop in Woodstock, before continuing on with its nationwide tour.
Chandler is interviewed by Real Woodstock on its efforts to provide PPE to front line workers
Here's to hoping that the Groundhog doesn't see its shadow tomorrow!