Rockford, IL—December 2014—Dordan Manufacturing joins the Sustainable Manufacturer Network Advisory Board. The SMN Board, comprised of manufacturing and sustainability professionals, is a working group devoted to implementing the vision of the SMN; that is, to be the principal resource for advancement of cost-effective and environmentally and socially responsible manufacturing.
Dordan's Sustainability Coordinator, Chandler Slavin, first became acquainted with the SMN in 2010 following the publication of her cover feature in Green Manufacturer Magazine, "Thermoformer Chases Chasing Arrows for Clamshell Packaging." Later awarded the Sustainability and Innovation in Business Award from the Northern Illinois Renewable Energy Summit, Slavin was reacquainted with the SMN and inspired by its vision. Consequently, she applied to the Board in November 2014 and was happy to be accepted by this impressive group of processing and environmental enthusiasts.
As marketing manager, Chandler oversees the maintenance of Dordan's brand as a quality and service-oriented domestic manufacturer of custom plastic packaging; as sustainability coordinator, she is responsible for creating, implementing, and monitoring internal and external sustainability initiatives. Dordan's most notable external sustainability efforts includes its clamshell recycling initiative in which the company worked with plastics and recycling stakeholders to remove the barriers to postconsumer PET thermoform recycling.
Within five years, plastic PET thermoformed containers went from being landfilled to collected for recycling in the majority of American communities. In 2013, the amount of PET thermoforms collected for recycling increased 25 percent from 2012, demonstrating the power of industry and new markets.
Dordan offers comparative packaging lifecycle assessments and design for sustainability services, allowing its clients to develop more sustainable packaging. It conducts biobased/biodegradable/compostable plastics R&D, which allows its clients to understand the pros and cons of the various "green" plastics available in the market. Dordan also is working toward zero waste to landfill and looks forward to continuing to divert its post-industrial material from landfill.
Chandler is feeling optimistic about packaging's future and references Walmart's introduction of the Packaging Scorecard in 2008, which allowed packaging to become a mechanism for bringing sustainability to the consumer products industries. "For the first time in history, packaging was being assessed not only on cost and performance, but on its impact on the environment," she says.
"Consequently, the packaging industry mobilized to develop innovative approaches to material science, manufacturing, supply chain and logistics, and end-of-life management. As a result, the discourse on sustainability has been pushed up and down the supply chain, concerning everything from material sourcing for the retail product itself to the way product is packed on a skid to allow for freight optimization."
She believes that sustainability in packaging is here to stay, and with innovative and solution-oriented thinking, married with strategic collaboration up and down the supply chain, it is only a matter of time until the economics support the vision.
About Dordan Manufacturing Co. Inc.
Celebrating 50 years thermoforming with ISO 9001:2008 certification, Dordan is an engineering based designer and manufacturer of custom thermoformed plastic packaging solutions, like plastic clamshells, blisters, trays and components. Based 50 miles northwest of Chicago in Woodstock, IL, Dordan is a family owned and operated domestic manufacturer of quality thermoformed parts. Follow us @DordanMfg and learn more at Dordan.com.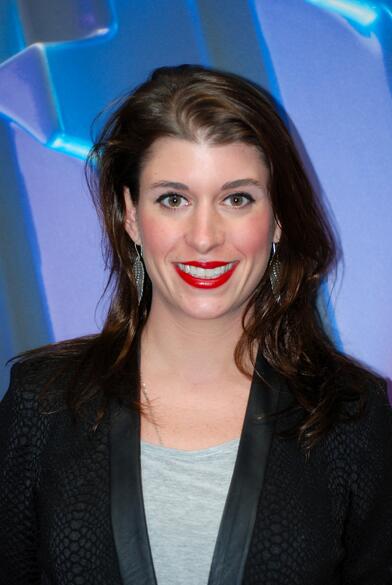 Above: Dordan's Slavin