Chicago, IL --March 30, 2020-- Custom thermoforming company, Dordan Manufacturing, to manufacture plastic face shields for healthcare personnel nationwide to help combat the spread of COVID-19. Collaborating with four other Chicagoland manufactures, Dordan begins production of face shield lenses early April and anticipates providing 500K/month.
Dordan is also now offering the fully assembled face shields to retailers, healthcare supply chains, and others working to combat the spread of Coronavirus.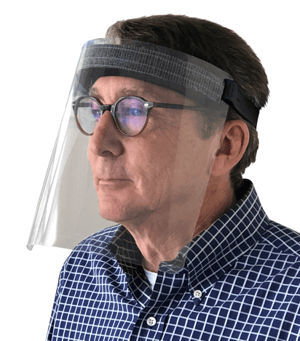 Learn about other efforts of the packaging community to provide PPE in this article from Packaging Digest.
Photo cred @TPH Global