The face shield that Dordan fashioned for Woodstock Willie in preparation of Groundhogs Day was featured in Plastics News, alongside other plastics manufacturers that are helping their communities during the pandemic. While Dordan's efforts pale in comparison to the others profiled in the article, we're glad that we were able to offer some humor to our community, along with the readers of Plastics News.
Check out the Plastics News article, Kickstart: even a groundhog needs PPE.
Unfortunately, the groundhog saw its shadow, so it looks like another 6-weeks of winter.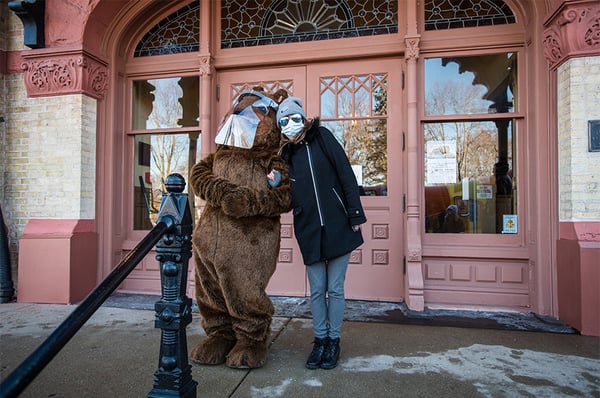 Groundhog PPE from Dordan Manufacturing, in front of historic Woodstock Opera House