After years of controlled pricing in the PET/RPET resin and sheet market, recent upsets to the global supply chain have resulted in substantial price increases. Dordan Manufacturing President & CEO Daniel Slavin shares his 45+ year of thermoforming industry experience to help contextualize this unprecedented upswing in material pricing and lead-times; and, what Dordan is doing to combat these increases:
To our respected customers and supply-chain partners,
With regard to the ongoing problem in the Polyester film market, the initial increases started a year ago August and were the direct result of Hurricane Harvey. The disruptions in the Gulf coast caused a major disruption to the production of key raw materials, as well as transportation of those components. The continuation of price escalations, as well as supply, were then impacted in a global way with shutdown of Octal in Oman. They are one of the world's largest suppliers and their stoppage created the perfect storm in the U.S.: Not only did prices continue to move up, lead-times went from 3 weeks to 14 weeks in some instances. We have seen price increases in the range of 30% depending on material type ( Virgin/Reprocessed), as well as degradation of the quality.
Dordan is working to offset price increases with regard to minimizing the increases it passes along to its customers by paying higher costs to secondary suppliers and expediting shipping, picking up the additional costs. This situation is national and everybody is looking for new/secondary/and any options available to source raw material. Negotiations are futile when suppliers are turning away new business. All suppliers are raising prices as well as raising minimum order quantities, in an attempt to improve their efficiencies and lead-times. As many are aware, prices on many commodities are increasing due to the uptick in business married with a relatively flat economy over the past few years.
We have maintained our relationships with our primary vendors because historically, they have been the most competitive as well as offer the highest quality. Dordan honors its relationships with these suppliers and understands that their value exceeds that which is solely quantifiable. At this point, Dordan is encouraging its high-volume customers lock in prices via annual blanket purchase orders, thereby switching the burden of fluctuating material pricing management to us.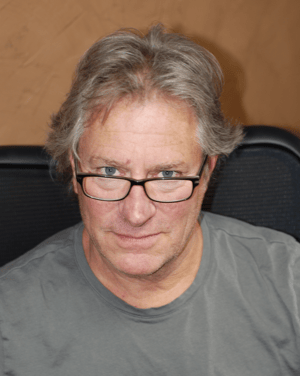 What we have experienced this past year in the PET/RPET is like nothing I have witnessed before in my thermoforming career. While I can't predict the future, I assume that as more operations come online there will be a correction in the market, and pricing should retreat. In the short-term there may be another bump or two, but I can't believe that this upward-escalation will be sustainable in the long-term. Dordan will continue to monitor the market and keep clients abreast with what is going on in the market and greatly appreciates the loyalty of its customers during these turbulent times.
Sincerely,
Daniel Slavin
President & CEO
Dordan Manufacturing, Inc.
Side note: Dordan has been thermoforming custom PET/RPET packaging solutions since 1962. Spear-heading the industry-initiated efforts that ultimately led to the inclusion of PET/RPET thermoformed packaging in the existing recycling infrastructure in North America, Dordan has long been a proponent of the sustainability of RPET packaging.