Trade publication Plastics News reports on Dordan's move into medical packaging in a December 4th feature by Jim Johnson:
A long-time Chicago-area thermoformer is jumping into a new market with an eye toward creating additional business opportunities for the next generation.
Family-owned Dordan Manufacturing Co. Inc. is spending more than $2 million to construct a Class 8 clean room to manufacture medical device packaging.
Work is about 80 percent complete at this point on the 3,200-square-foot space within the company's current footprint in Woodstock, Ill.
CEO Daniel Slavin expects production to begin in early 2019 after contemplating the move in recent years.
"It's always been on the horizon. A lot of things, when you are busy and your business is busy, they get back-burnered only from being busy. And, at some point, I made the commitment that regardless of current day situations, it was an investment in the future," Slavin said.
With a son, daughter and son-in-law all working at Dordan as third-generation employees, the current CEO believes it's important to lay the groundwork for future expansion and success.
Click here for the full article.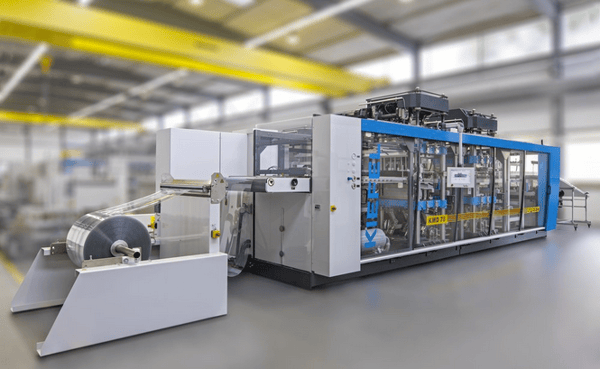 Dordan's Kiefel Speedformer for ISO Class 8 Cleanroom