Hello, my sustainable packaging friends!
In May I wrote about Dordan's donation to the Woodstock Mural Project, a community-wide art project dedicated to celebrating Woodstock's cultural legends. Dordan is in Woodstock, IL, (where Bill Murray's Groundhog Day was filmed!) and as such, maintains a deep commitment to the betterment of the Woodstock community. We work here, we live here, and we are invested in the sustainment of the local economy and social fabric that makes Woodstock a great place to thermoform custom packaging solutions.
Last week I had the opportunity to meet the mural artist, Mark Adamany, for a photo, along with mural designer, Michael Stanard. Stanard is owner of Woodstock's prominent graphic design studio, OneZeroCharlie, and Adamany is Chicago land's premier artist for large format murals out of Rockford, IL. The mural is nearing completion, and it really does look incredible. Here we are in front of a completed portion of it: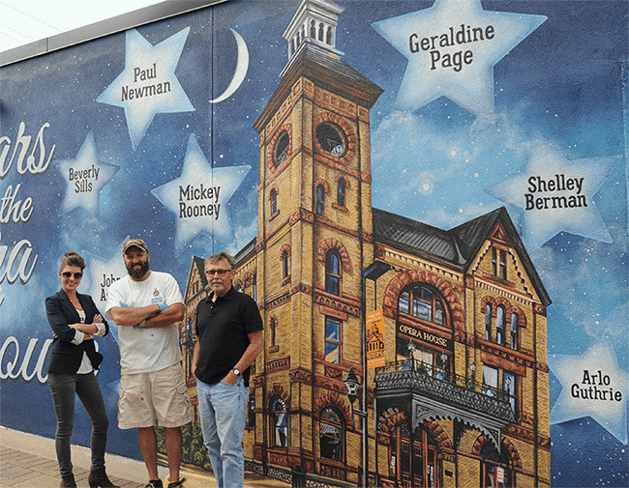 And here Mark and I are high-fiveing because high-fives are for mural champs, obviously: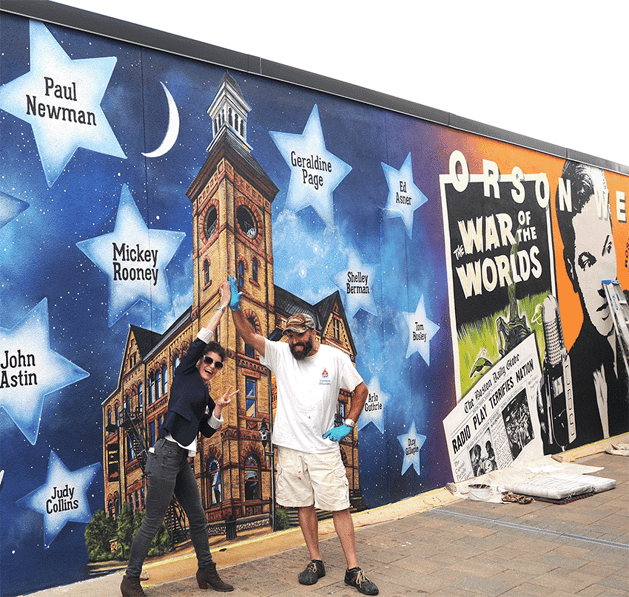 Dordan looks forward to the completion of the mural and its continued investment in the Woodstock community.
Woodstock is a place that values its rich cultural traditions, while at the same time takes tremendous pride in the potential of its populous today. It is a great place to live and work, and Dordan is proud to manufacture here.