Every year, I put together a 'best of' list that recognizes the content which was most interesting to our followers. Scored by opens, views, clicks, and more, below is Dordan's most popular content.
Most-viewed blog post in 2021
"What to know when developing medical tray packaging" lays out the main considerations when developing medical packaging.
Most-downloaded content from Dordan.com
"Thermoform Packaging Pricing Structure" provides an overview of the factors that contribute most to the cost of thermoformed packaging.
Most-viewed YouTube video
"Step inside Dordan's cleanroom" is a 360-degree view of our ISO Class 8 cleanroom.
Most-liked photo
This photo of myself and my nephew, Julian, who joined Dordan's sales team, @MDM.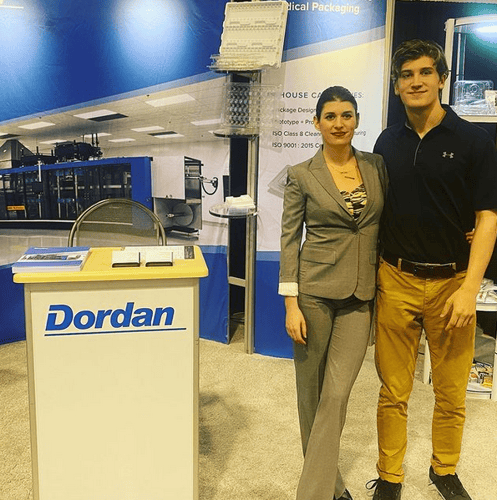 Most-popular eblast
"Photos from awards gala; Dordan nominated as manunfacturer of the year!"
Dordan's noteworthy publications
Packaging Digest published, "How to Robotically Handle Trays for Parts Packaging," which worked to instruct engineers on the development of thermoformed trays for automated assembly operations.
Medical Plastic News published, "Tray, Tray again," a discussion on how to add PETG medical tray packaging to the commercial recycling infrastructure.
---
In 2021, Dordan was nominated as manufacturer of the year by the Woodstock Chamber of Commerce; and, Business Champion, by the MCEDC. Dordan's Chandler continues to serve as a judge for Woodstock high school's incubator program, which gives students the opportunity to become entrepreneurs. Dordan is committed to continuing to do good work in 2022 and beyond.