Woodstock's Chamber of Commerce's celebrated its city's retailers, manufacturers, leaders, volunteers, non-profits and more at its Annual Awards Gala at the Woodstock Opera House last week.
Dordan was nominated for manufacturer of the year by the community for manufacturing plastic face shields for healthcare workers, reported here by the Woodstock Independent. While Dordan did not win 😔, our most sincere congratulations to winner, Rush Creek Distilling, for retrofitting their operations to provide hand sanitizer to combat the spread of COVID. Fellow Nominees included: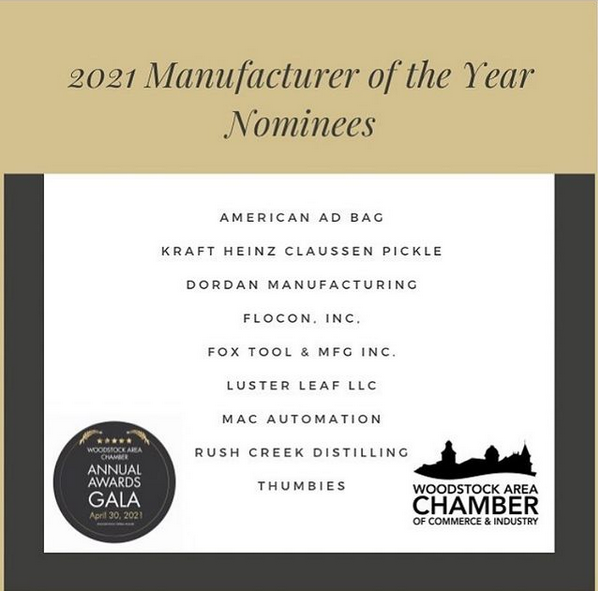 Photos from the Awards Gala
---
Red carpet, Locatile, Woodstock Mayor @Dordan, Groundhog Day PPE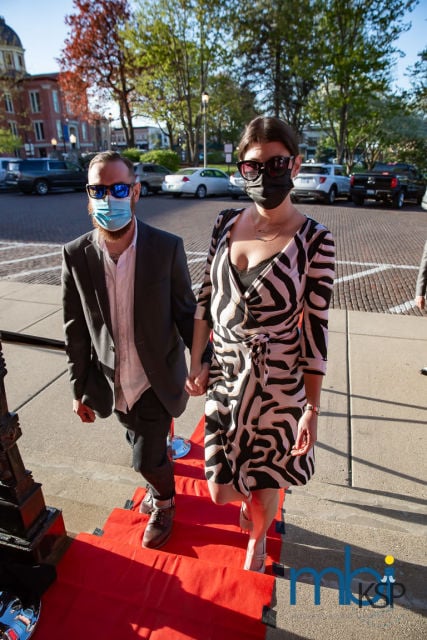 Dordan's Chandler, with spouse, David, walk the Red Carpet at the Gala
---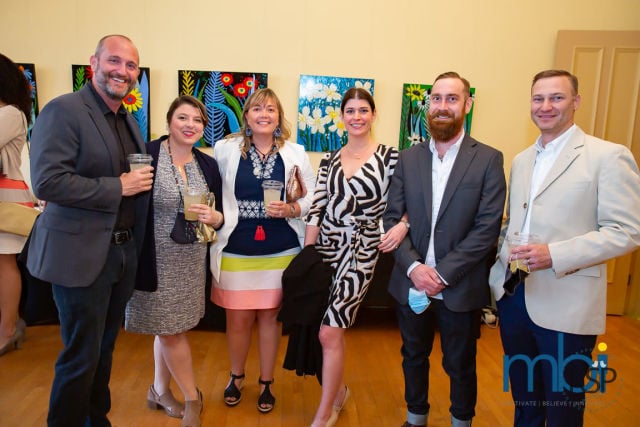 Slavin with Volunteer & Leader Excellence of the Year nominee, Erin Mcelroy (left of Slavin). Mcelroy is the co-founder of Locatile, an app that makes shopping small (and local) easy
---
Also at the Gala, departing Mayor, Brian Sager, stepped down from his position after occupying the post for three-decades. We were fortunate to host Mayor Brian Sager, and members from the Woodstock government, at Dordan after completing contruction of our cleanroom for manufacturing medical packaging.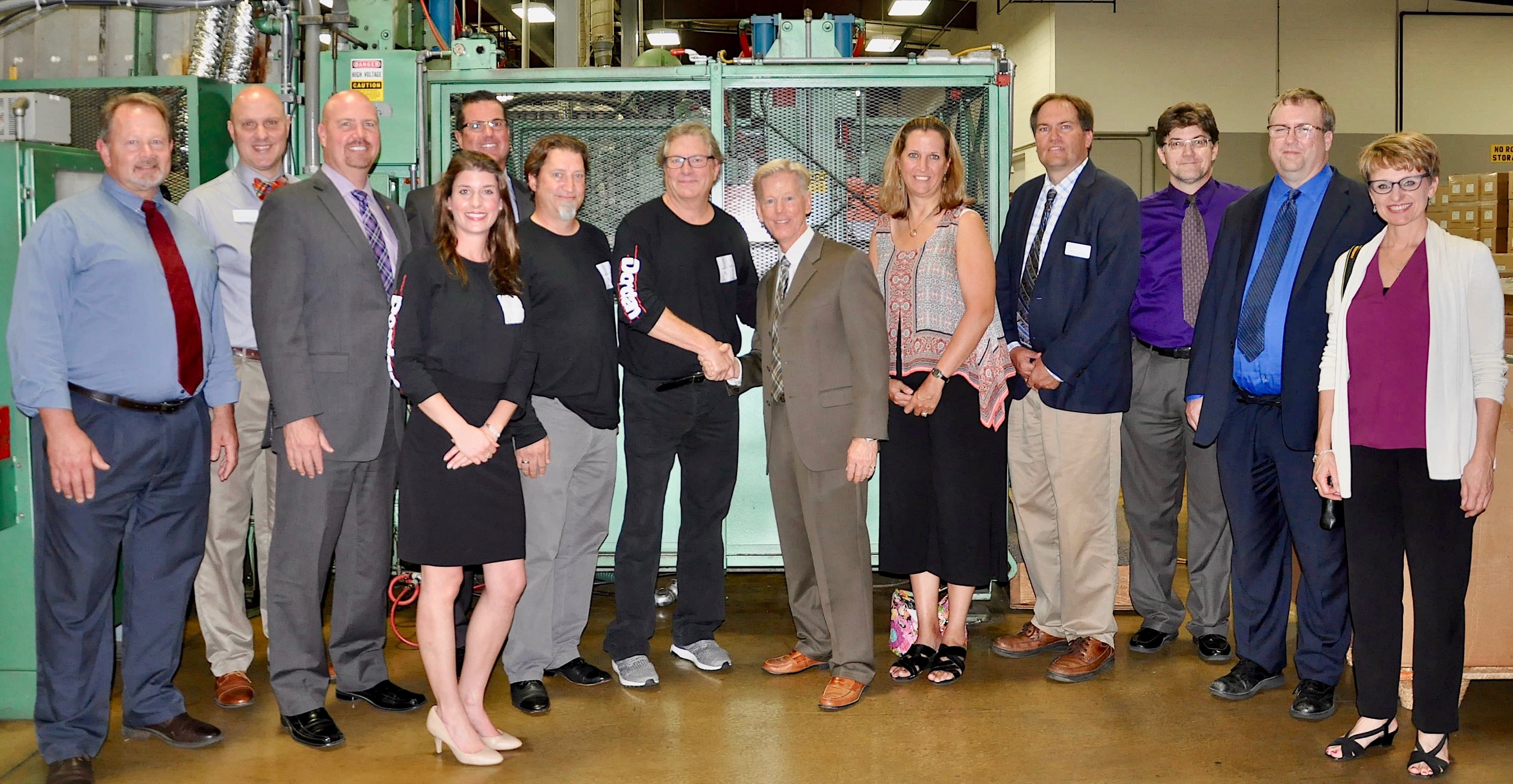 Woodstock Mayor, Brian Sager, and Dordan President, Daniel Slavin, shake hands at Dordan Manufacturing (pre-COVID). Dan is joined by his son, Aric, and daughter, Chandler (pictured in black).
---
Event of the year was Groundhog Days, a week-long celebration paying tribute to Woodstock's historical downtown as the setting of Bill Murray's classic, Groundhog Day. Dordan fashioned a PPE faceshield for Groundhog mascot, Woodstock Willie, for his annual debut, reported in Plastics News.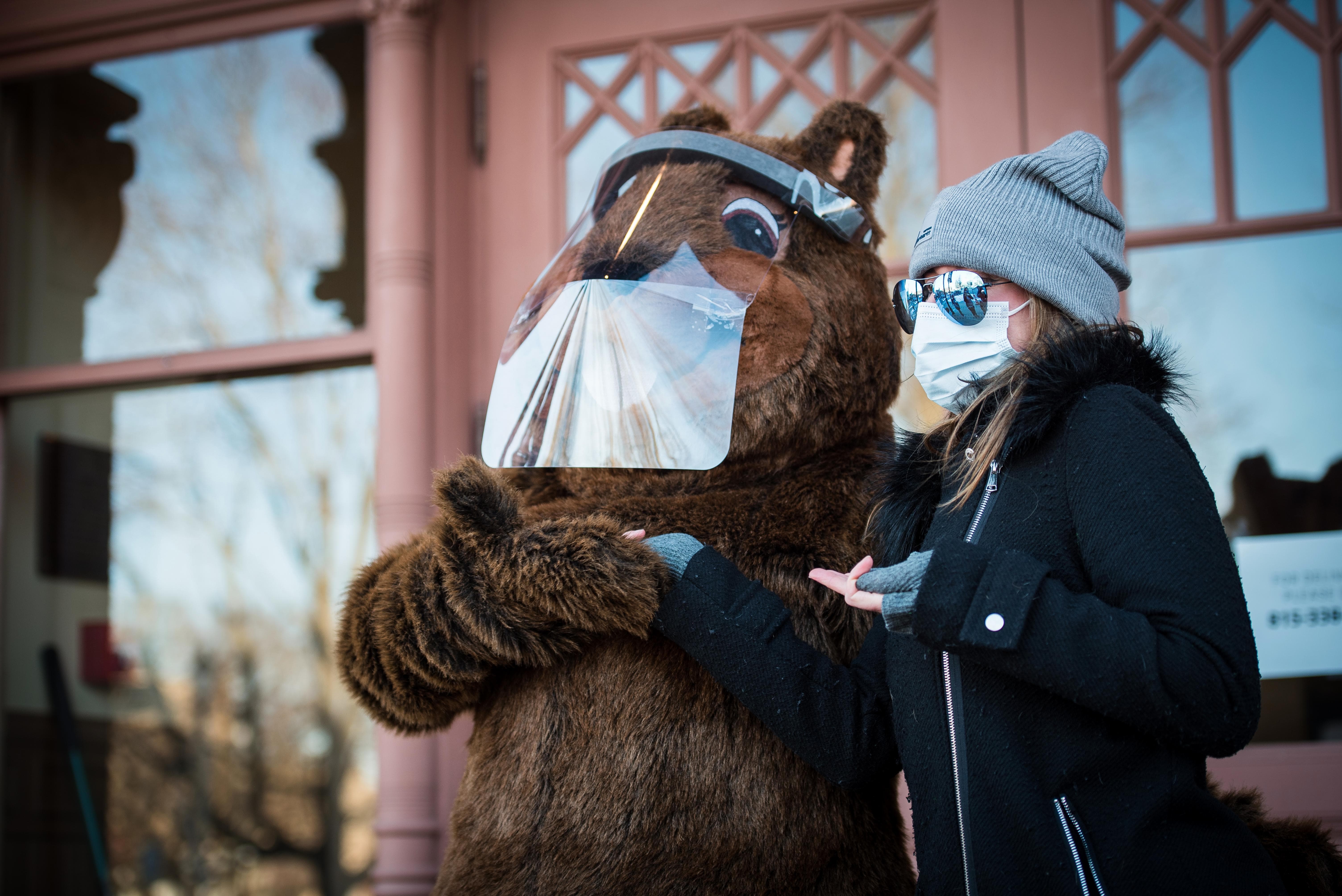 Dordan's Chandler poses with Woodstock Willie at his debut to the community in Dordan's PPE face shield
---
Custom plastics thermoforming company, Dordan Manufacturing has been operating in Woodstock, IL, since 1994. Dordan has been family owned and operated since 1962, designing and manufacturing custom thermoformed packaging, like plastic dunnage trays, insert trays, and medical device tray and surgical kit packaging.