Hey guys!
Dordan was featured in local newspaper, the Northwest Herald, for our 55th anniversary. Titled, "Woodstock's Dordan Manufacturing Celebrates its 55th Anniversary," the article is a brief overview of Dordan's thermoformed products, package design, tooling, and production services. Reporter Brittany Kepperman writes,
Dordan Manufacturing is striving to grow its business and stay on top of technology trends such as robotics use as it celebrates its 55th anniversary.
Woodstock-based Dordan is a thermoformed packaging manufacturing company that creates products such as plastic clamshell and tray packaging for clients across industries.
"We take pretty much anything and make a package to go around it," said Chandler Slavin, sustainability, marketing and account manager with Dordan.
The full service company wants to stay on top of every aspect of a product's creation, from its design to its eventual completion and storage for clients, Slavin said.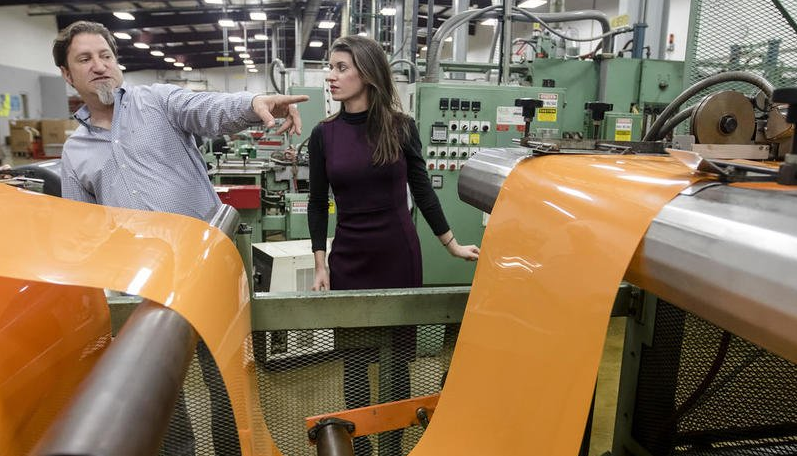 Above: My brother Aric explaining how plastic sheet is fed into the thermoformer
Photo credit: Northwest Herald, Sarah Nadar