Thank you for your interest in Dordan Manufacturing, a custom thermoformer since 1962. Each year our digital footprint grows: Our blog, viewed by just a few-hundred people in 2009 is today seen by over 30,000. Our website traffic has increased 25% this year compared to last, bringing our unique visits to roughly 125,000. We have grown our social media following to 1,500 on Twitter and 2,000 on LinkedIn.
In this era of digital marketing, content is king; we are flattered to be included in your media-consumption cocktail and look forward to continuing to produce content that compels you to click in 2019.
Check out Dordan's top 5 posts of 2018 below as measured by views, clicks, likes, and shares.
Most viewed blog post of 2018: What IS Sustainable Packaging?
This blog post looks to demystify common sustainable packaging terms and educate readers on the foundational building blocks for understanding sustainable packaging.
Click here to read the most viewed blog post of 2018.
Most downloaded content of 2018: Thermoform Packaging Pricing Structure
This content describes the common pricing indicators for custom thermoformed packaging from Dordan Manufacturing.
Most opened email of 2018: Regenerative Packaging Puts the Cherry On-top of Sustainable Packaging
This email announced the publication of my new article for Packaging Digest, which describes the concept of "regenerative packaging"; that is, packaging that results in a net-zero or net-positive environmental impact over its life-cycle.
Most liked LinkedIn post: Dordan Proceeds with Onsite Hardwall-Construction ISO Class 8 Cleanroom
This LinkedIn post reported on Dordan's move into medical packaging with the construction of an ISO Class 8 Cleanroom, providing insight from Dordan President/CEO Daniel Slavin on the strategy behind the diversification.
Click here for the press release.
Most retweeted Tweet: How Brands can Capitalize on Cleaning the Planet @Litterati @packagingdigest
This tweet shared my Packaging Digest article on crowd-sourcing clean-up application, Litterati.
Dordan be riding into 2019 like...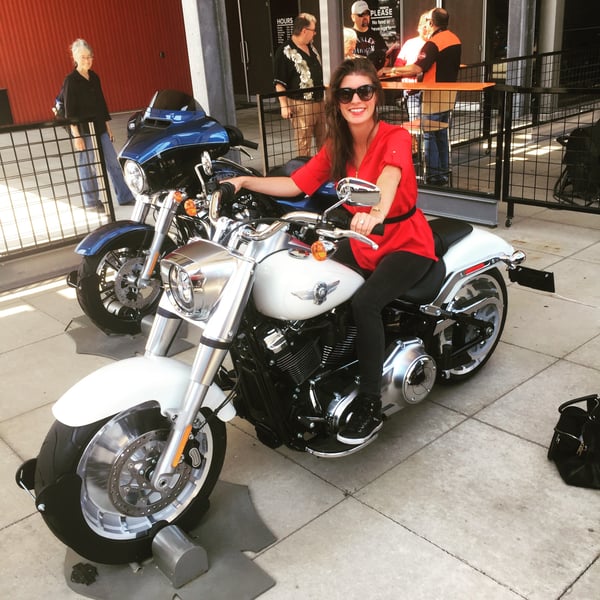 At the Harley-Davidson Museum in Milwaukee for a tour with Chicagoland manufacturers.