As we approach 2018, it's time to look back on our most popular content of 2017, as demonstrated through views, clicks, likes, shares, and downloads. Thank you for your interest in Dordan this year; we look forward to continuing to engage you with content in 2018.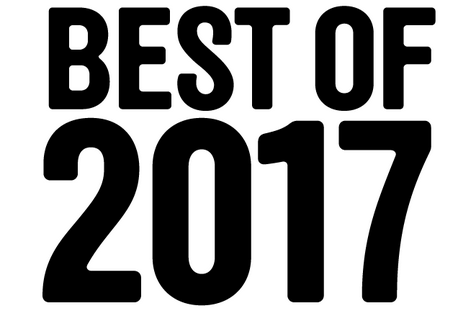 Top Three Blog Posts:
The third most-viewed blog post of 2017 was, "How Dordan Designs Packaging for Thermoforming in 6 Steps." This post is based on an interview with Dordan's Engineering Manager on the package developmental process at Dordan, which is a multi-departmental collaboration between Engineering, Production, and Quality Control.
The second most-viewed blog post of 2017 was, "Christmas Clearing House Delivers Joy Saturday." Published last week, this post describes Woodstock's annual gift giving operation, which brings toys and meals to over 1,000 families in Woodstock and Wonder Lake.
Most Popular Blog Post:
The most-viewed blog post in 2017 was, "Woodstock Mural Nears Completion: Photos of Dordan's Slavin with Mural Artist and Designer."
Published in August, it begins,
In May I wrote about Dordan's donation to the Woodstock Mural Project, a community-wide art project dedicated to celebrating Woodstock's cultural legends. Dordan is in Woodstock, IL, (where Bill Murray's Groundhog Day was filmed!) and as such, maintains a deep commitment to the betterment of the Woodstock community. We work here, we live here, and we are invested in the sustainment of the local economy and social fabric that makes Woodstock a great place to thermoform custom packaging solutions.
Last week I had the opportunity to meet the mural artist, Mark Adamany, for a photo, along with mural designer, Michael Stanard. Stanard is owner of Woodstock's prominent graphic design studio, OneZeroCharlie, and Adamany is Chicago land's premier artist for large format murals out of Rockford, IL. The mural is nearing completion, and it really does look incredible. Here we are in front of a completed portion of it: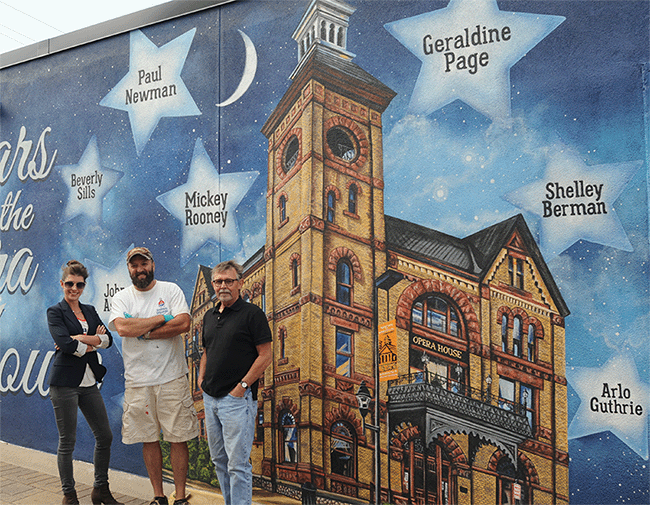 Most Popular eBlast:
The most read eblast of 2017 advertised an article I wrote for Packaging Digest titled, "How to Change Plastic's 'Waste' Reputation." The eblast reads:
Hi friend, Check out Dordan's new Packaging Digest article, "How to Change Plastic's 'Waste' Reputation," and join the conversation on the perspective of plastics. Let's #changetheconversation together.
Click here for the new article.
Most Downloaded Content:
The most downloaded content from dordan.com in 2017 was our Company Fact Sheet, a 2-page overview of our products, services, and capabilities. Click here to download the Fact Sheet.
Most Shared Content on LinkedIn:
The most shared content on LinkedIn was an October blog post summarizing my experiences at International Pack Expo in Las Vegas. Titled "Interaction, Virtual Reality, and Automation Trend at PACK EXPO," the post describes my experiences at my favorite exhibits.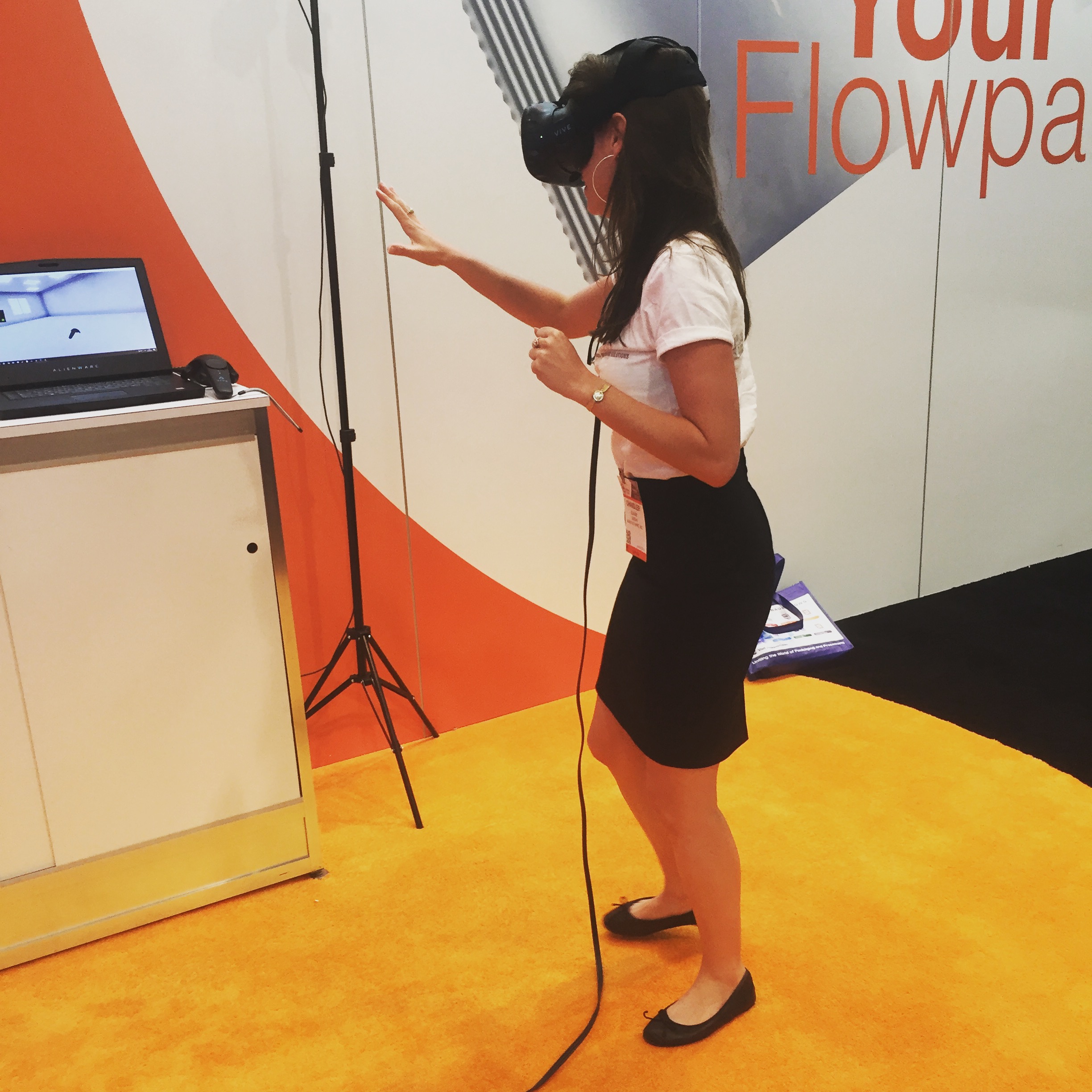 Above: I experiment with virtual reality @PACK EXPO
Most Liked Content on LinkedIn:
The most liked LinkedIn post of 2017 was, "Julian Slavin brings Dordan into 4th-generation" with a link to the associated press release. Dordan is a family owned and operated custom thermoformer, so when my nephew joined the company this past summer, we officially entered 4th-generation operation. Click here for the press release.
Most Twitter Retweets/Mentions:
@DordanMfg was mentioned in a popular Tweet by @TIPACorp that reads, Sustainable Packaging Insights Ignite Social #SustPack17 Sharing | @PackagingDigest buff.ly/2sNo0Jt Excellent summary @DordanMfg.
This is in reference to a Packaging Digest article I wrote following sustainable packaging conference SustPack17, which was a compilation of the most popular tweets from the event.
Thank you to all those that opened, clicked, liked, and shared Dordan's content in 2017. Wishing you all a very happy New Year!