Dordan is a custom packaging thermoformer, so all pricing is based on specific project requirements. That being said, there are shared pricing indicators implicit in all medical packaging quotes. These include package size, material type and thickness, order quantity, tooling, quality control, and production environment requirements (cleanroom vs. standard). The below content is available via PDF download.
Package size
---
Typically, the larger the medical package the more expensive, because additional material is consumed in its production vs. a smaller part. Fundamental requirements of the thermoforming process, like draft, radii, draw ratio, etc., must be included when calculating the size of the package for quality manufacturing. The size of the thermoformed package must also be considered alongside the appropriate material type and thickness.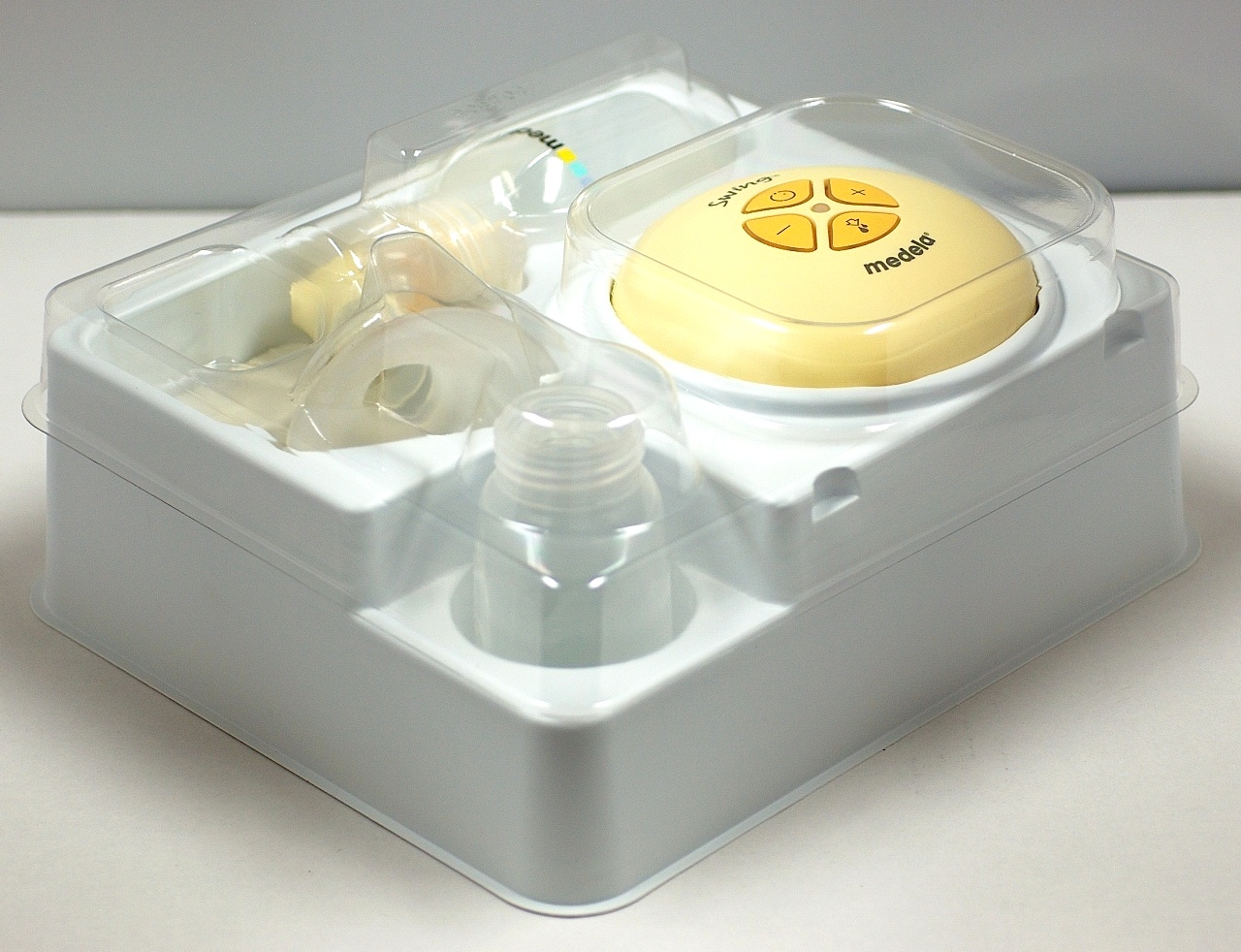 Above: thermoformed medical packaging
Material Type
---
Medical grade PETG is the most-common plastic material used for thermoforming medical device and product packaging. The material is of very high quality—it forms and cuts well, reducing sharp edges and burs; maintains superior clarity and consistency; facilitates a strong seal to lidding (Tyvek or other); and, is compatible with the majority of sterilization methods. 'Medical grade' PETG means that there is lot traceability down to the resin level, and rigorous QC documentation throughout the supply chain. Non medical grade PETG is also popular, because of the above-mentioned performance qualities. It tends to be used in packaging for lower-risk medical devices. Medical grade PETG is usually more expensive than non-medical PETG.
FDA APET and non FDA APET (virgin PET) offer outstanding clarity, not unlike PETG. 'FDA' means that the material has been approved for use in food, drug, and cosmetic applications. While FDA certification is not as stringent as medical grade, it offers more assurance of quality when compared to non FDA APET. APET doesn't offer the same ease-of-seal to lidding that PETG does; and, isn't compatible with all sterilization methods.
Medical/FDA HIPS & non medical/FDA HIPS is an option for those who do not require transparent medical packaging. Available in white and black (and other), HIPS has a clean, matte finish. HIPS is less dense than PET/G, so you need a thicker starting gauge for the same application. It also has the increased likelihood of 'angel hairs,' which are extremely thin pieces of material that can remain on the thermoformed package after die cutting. As with APET, the appropriate lidding, sealing, and sterilization methods need to be verified for suitability.
Material thickness
---
Speaking generally, the thicker the medical product packaging, the more expensive. Deciding the appropriate material thickness is complex, but it's always a compromise between cost and packaging performance. The size and weight of the product to be packaged, married with the functional and quality requirements of the medical packaging, help determine the appropriate material thickness.
Run quantity
---
The size of the production run also impacts the price of medical device and product packaging. The higher the order volume, usually the less expensive the thermoformed part. Dordan's MOQ is based on our material suppliers' MOQ, which tends to range from 1k lbs. to 5k lbs. More common plastic materials tend to have lower minimums, while specialty grades have higher. If our customer's order quantity does not consume the material minimum, then the cost of the plastic scrap is applied to the cost of the medical packaging.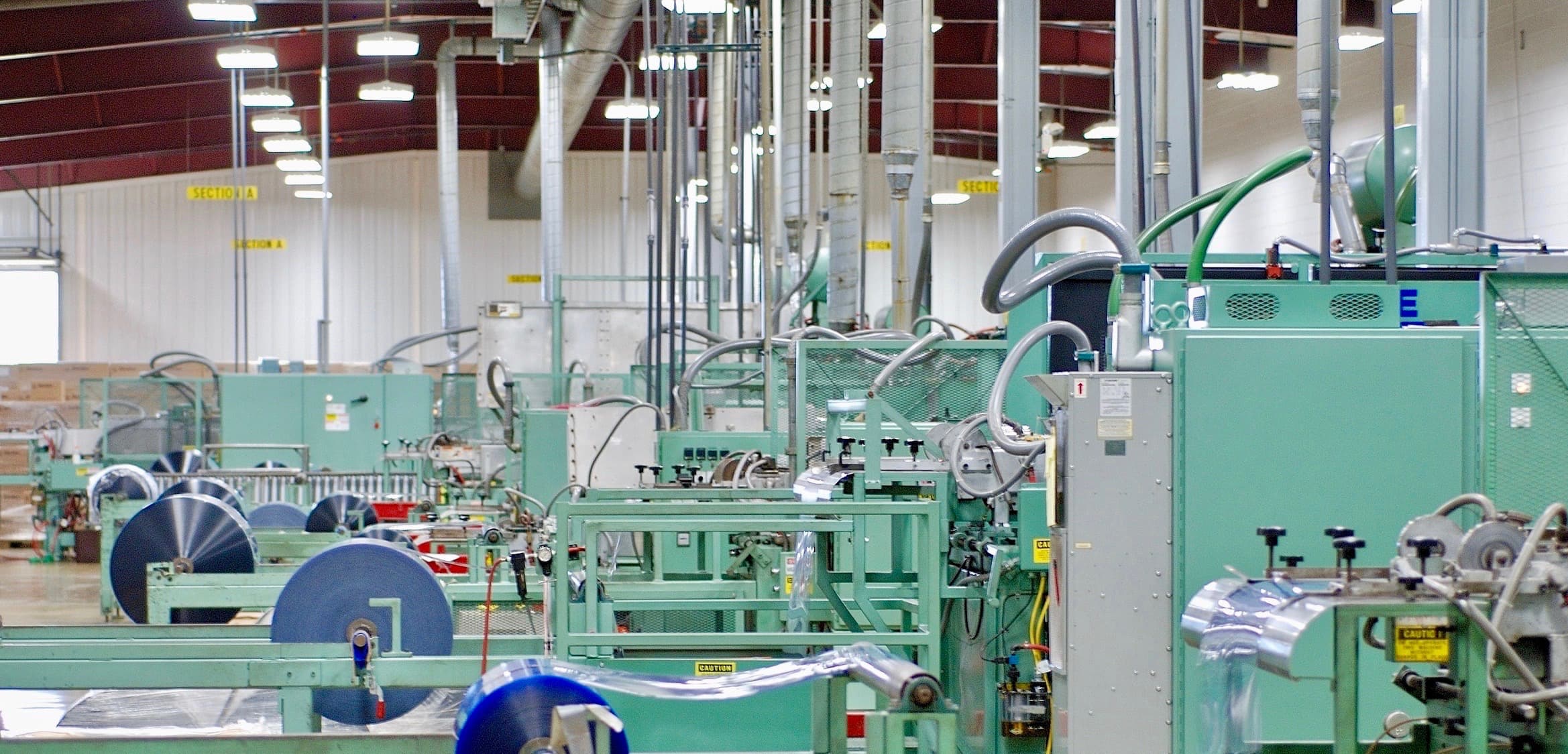 Dordan's standard production facility
Tooling
---
Tooling is required for thermoforming packaging. Dordan's tooling cost also includes package design/engineering and prototyping. We develop tooling for both our standard production facility and ISO class 8 cleanroom. Cleanroom tooling is more expensive then standard-production tooling, because it allows for enhanced manufacturing precision via more complex engineering. The appropriate tooling and corresponding pricing is based on an understanding of the customers' expectations for the packaging; and, expertise in design for manufacturing processes.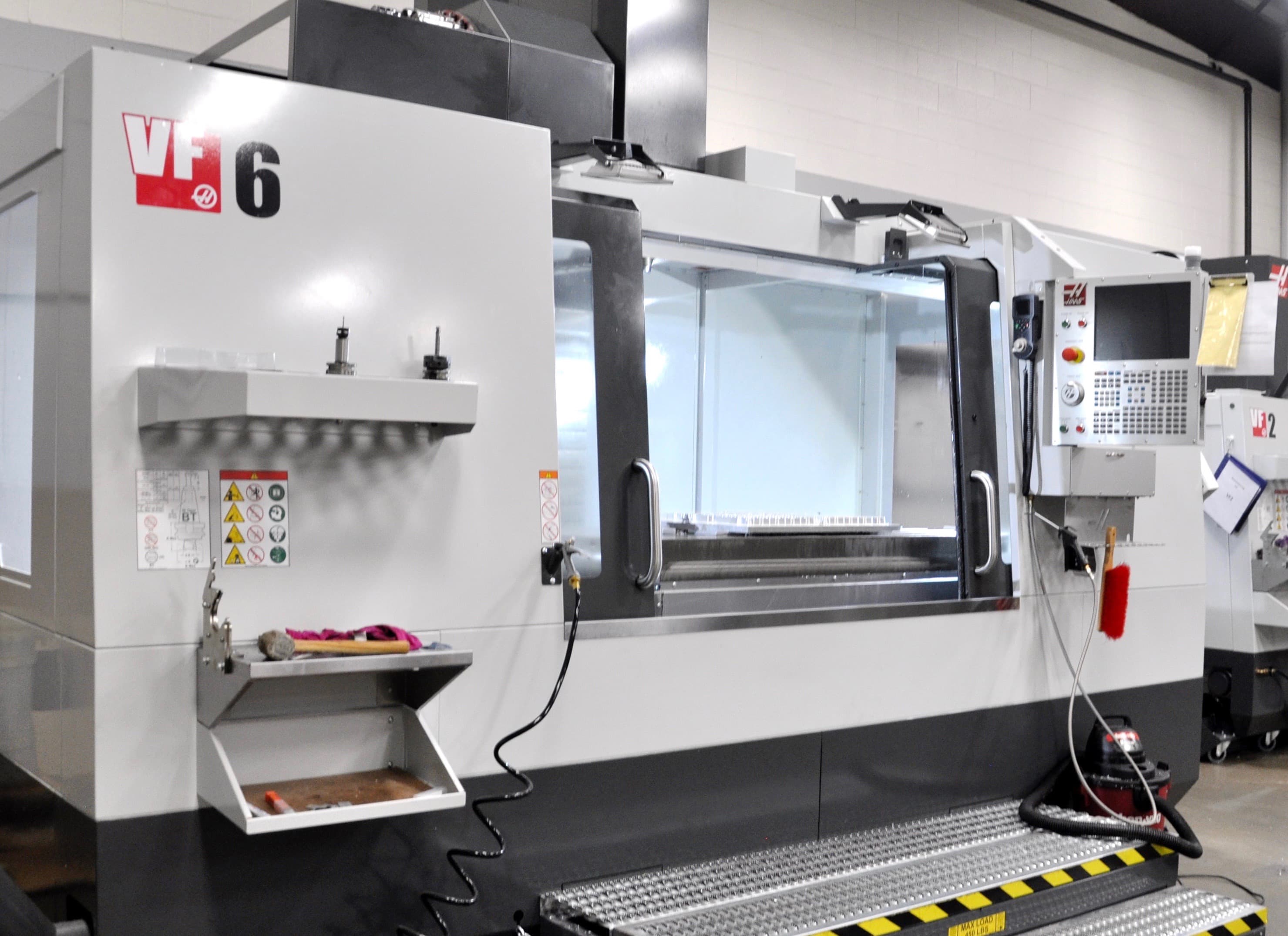 CNC in Dordan's tool shop cuts medical tooling for thermoforming
Quality control
---
We have different levels of QC with varying costs, depending on customer requirements. We perform first article inspections for all production runs, along with continuous, in-line inspections and documentation. The first article validation procedure is a much more robust version of our standard FAI, with many more thermoformed parts/dimensions measured and statistically analyzed to define the acceptable CPK. The process validation procedure (IQ/OQ/PQ) is a full process capabilities study that calculates the CPK of the thermoforming process via one, or multiple, validation runs. Regardless of the scenario, all QC procedures are guided by Dordan's ISO 9001 2015 risk-based approach to manufacturing.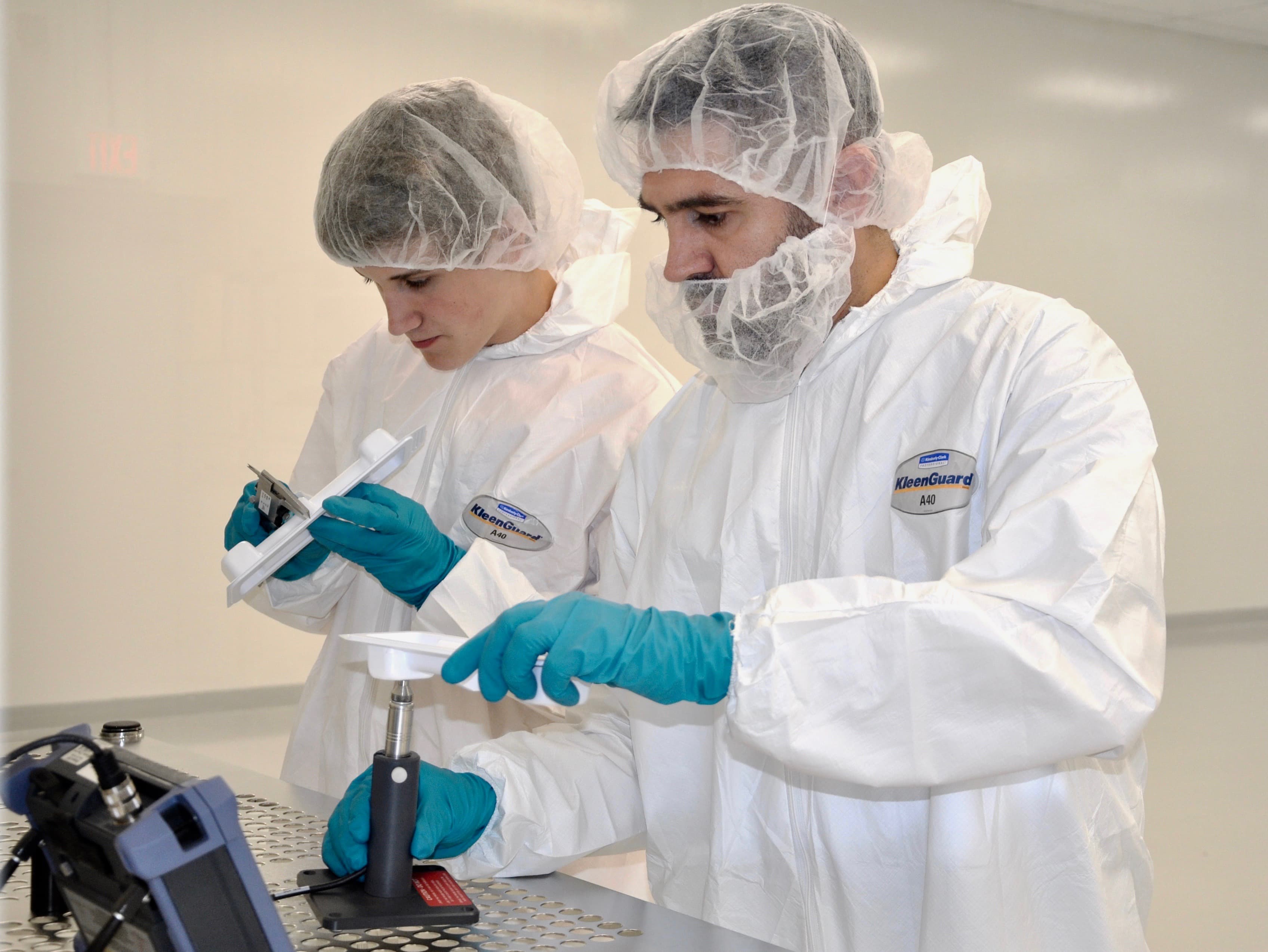 Dordan's QC team conducts a FAI on a medical device tray
Production environment
---
Dordan has an ISO class 8 cleanroom for manufacturing sterile/non-sterile medical trays and packaging, and a standard production facility for thermoforming packaging that doesn't require production in a controlled environment. Parts manufactured in our cleanroom are more expensive then those produced in our standard facility production, because of the higher level of quality required. Our ISO class 8 cleanroom works to monitor, manage, and mitigate the level of particulate by enforcing and maintaining rigorous quality control procedures and protocols. The cleanroom machines and corresponding tooling offer a higher degree of control over the plastic thermoforming process, which results in the production of consistently high quality medical packaging.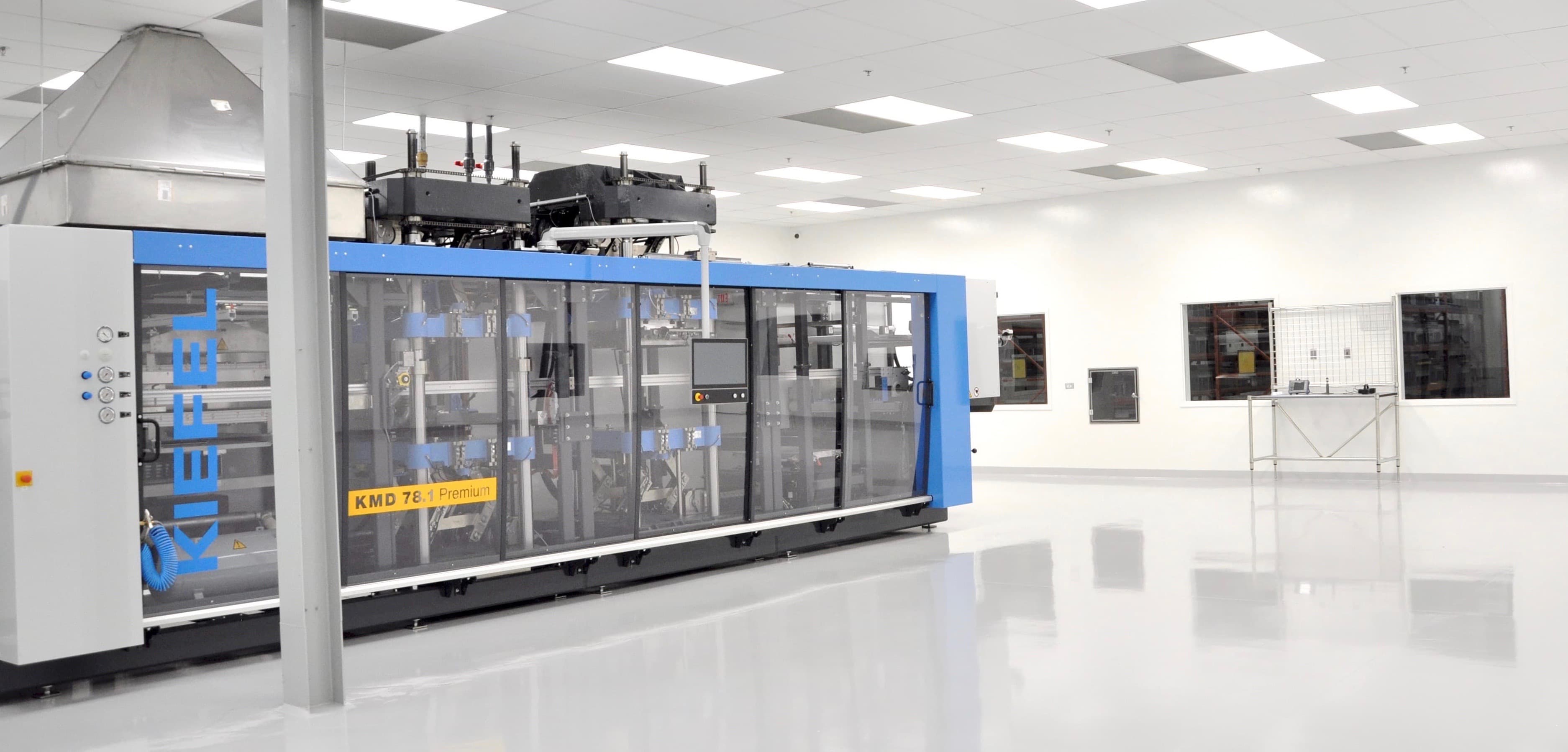 Dordan's ISO class 8 cleanroom for manufacturing medical packaging
Medical packaging types
---
The aforementioned pricing indicators for medical packaging correspond primarily to medical device trays, surgical and procedural kits, medical clamshells and blisters, and assembly trays.