Thermoformed Products / Components
---
Dordan specializes in designing and manufacturing functional thermoformed products and components for industrial, automotive, and medical applications. Custom thermoformed components are designed to meet specific functional performance requirements, typically outside the realm of visual packaging.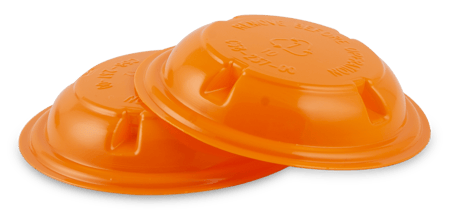 Developed with a fundamental understanding of the client's needs, Dordan applies 60-years of thermoform design and manufacturing experience to the production of highly-engineered and high-performing plastic products. Thermoformed components offer unique solutions to packaging, assembly, manufacturing, transport, and product useability challenges.
Further opportunities for functional thermoformed products and components exist for injection-molded parts that can be redesigned for thin-gauge thermoforming, thus reducing tooling expense.
Thermoformed medical components offer product protection and maintain safety and cleanliness. Designed for medical device assembly, manufacture, distribution, and/or use, medical components provide custom performance solutions to specific functional requirements. ISO 9001:2015 certified, Dordan is equipped with an ISO Class 8 Cleanroom for the production of thermoformed medical components.
Dordan is an engineering-focused, full service plastics thermoformer, offering all thermoform component design, tooling, and production in house. This integration between thermoform design and manufacture allows for the production of high quality thermoformed products and components in quick turnaround at competitive pricing.