About Dordan Manufacturing
Dordan Manufacturing is a full-service, engineering-based designer and manufacturer of custom thermoformed products and packaging like plastic clamshells, blisters, trays and components. Family-owned and operated, Dordan has been providing custom thermoformed packaging solutions since 1962.
Dordan is ISO 9001:2008 certified for the design, manufacture, and distribution of thermoformed products and packaging. We specialize in producing high-quality, well-engineered thermoformed parts and packaging that perform to our customer's expectations. To this end, Dordan offers all design and engineering, tooling, and production under one roof 50 miles outside Chicago, IL, in Woodstock, IL.
This integrated approach to custom thermoforming means that the same team of engineers that design the thermoform packaging concept also develop the CNC-machined aluminum tooling on which it's formed; this allows for more intelligent quality control as there are no translation issues between part design and production tooling.
Dordan has 11 in-line plastics thermoforming machines with the capacity to convert 75 million pounds of plastic material annually. Our production process is closely maintained by our ISO 9001:2008 certified quality control process.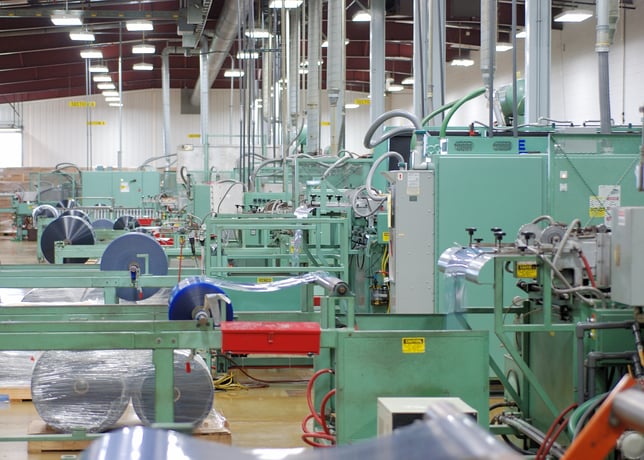 Above: Dordan Manufacturing